Is life insurance a good Valentine's Day gift?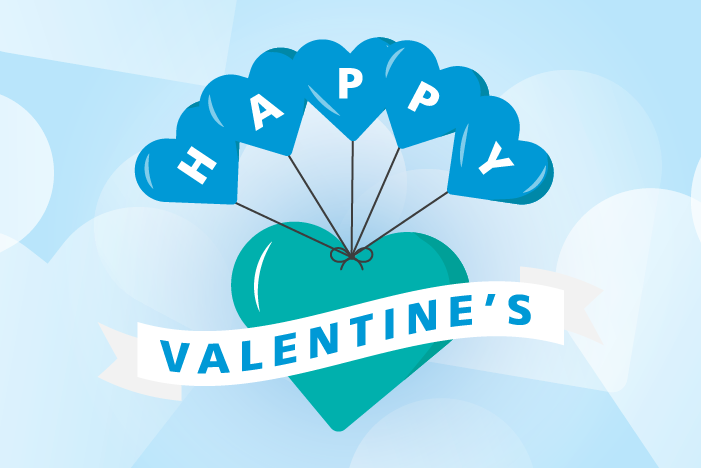 Feb. 8, 2021. When you think about which romantic gift you should buy for your significant other for Valentine's Day, chances are life insurance is not at the top of your list. But when you consider the benefits, you will see that life insurance is not only an original gift, but a meaningful one that will be useful for many years.
Why is life insurance the perfect Valentine's Day gift?
Giving your significant other life insurance for Valentine's Day shows that you are committed, planning for the future, creative, and have their best interests in mind. You can always pair it with a more traditional Valentine's Day gift like a dinner out, chocolate or flowers!
Who should have life insurance?
Life insurance is important because if you were to pass away, your loved ones would be taken care of. Giving life insurance to a significant other ensures that the people they care about would still have financial security if they died.
Who should have life insurance?
Anyone who has others depending on them financially needs life insurance. This includes:
Parents whose adult children have special needs
Parents whose children are minors
Parents who want to leave money to their children regardless of their age
Adults who share property
Adults whose parents cosigned student loans for them
Key employees of businesses
Families who will have a difficult time paying for a funeral
People in a committed relationship whose finances are interconnected
What type of life insurance would work best for you?
There are many different forms of life insurance to choose from, so make sure to balance affordability with benefits. Some common types of life insurance are:
Term life insurance
Term life insurance is a popular choice among policyholders. It covers you for a set amount of time, or term, and pays a predetermined amount to your loved ones when you die. Different lengths of terms are available, for example, 10, 20, or 30 years or up to age 65.
Because term life insurance covers you for a set term and not your whole life, it has more affordable rates. You may want to set the term for a specific goal like until the mortgage is paid off or your children have finished college. When your term is up, you can either renew your life insurance (it will probably cost a bit more) or let it expire. Some policies allow you to convert term life insurance to permanent life insurance.
Permanent life insurance
Permanent, or whole life, insurance covers the rest of your life and has cash value. It builds investment value over time and can be cashed out or borrowed against.
Universal life insurance
Universal life insurance has investment options for your policy's cash value and can be useful for saving for retirement and estate planning. The cash value earns interest. The premiums are similar to those of term life insurance and the premiums and death benefits can be changed. It is more hands-on than other types of life insurance and requires your attention to manage your investments.
Term to 100 life insurance
Term to 100 is whole life insurance that does not allow you to cash out and pays after you die. After age 100 you stop paying premiums.
Burial or final expense
This type of policy has a small death benefit that can be used by the beneficiaries to cover funeral expenses or for other purposes.
What are life insurance riders?
A life insurance rider is a common way to customize your life insurance policy. Some life insurance policies include riders in their premiums but adding a rider generally adds to the cost of the premium.
An accidental death rider provides extra coverage if the death of the insured person is an accident.
A long-term care rider covers costs for assisted living when the policy holder needs help with daily activities.
A disability income rider pays out if the policyholder becomes disabled and unable to work.
The waiver of premium rider stops the insured from having to make premium payments if they become unable to work.
Adding an accelerated death benefit rider means that the policyholder would receive the death benefit (or part of it) if diagnosed with a terminal illness.
Life insurance is a useful and thoughtful Valentine's Day gift and your Western Financial Group broker can help you choose the right coverage by helping you select the right type of policy and any riders you may need.
Talk to an Insurance Expert
Call Us Now 888-594-3105