Is your business insurance working for you?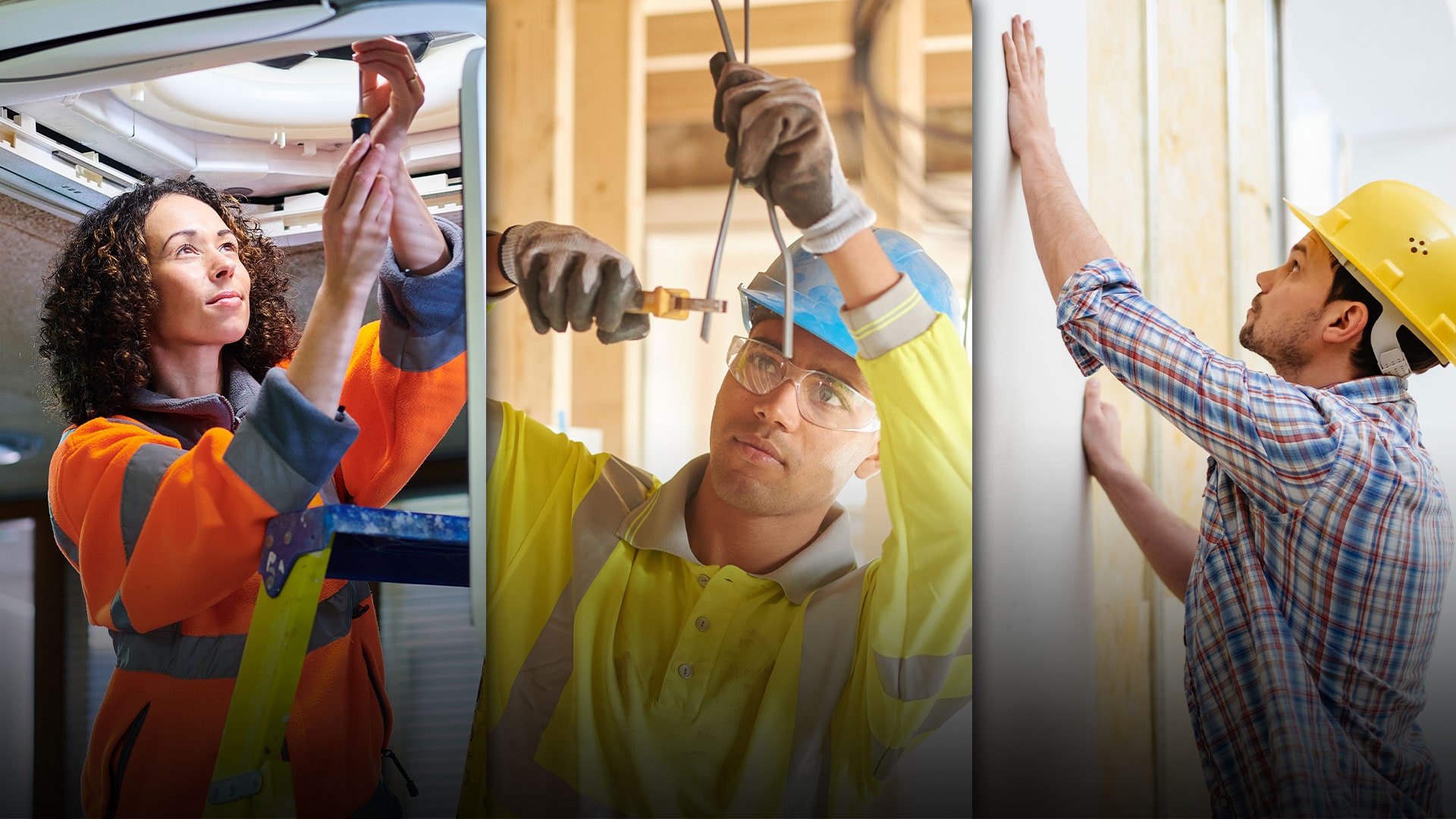 With over a decade in the business insurance industry, Matt Friesen, manager of commercial sales, has led Western Financial Group's nationally licensed business insurance sales team for the past four years. A veteran and leader in the field, Friesen has adapted to myriad of industry changes and has championed digital technology to develop and convert leads.
Chris Litke, manager of commercial sales, has proudly served business insurance clients for 15 years. Seven of those were spent as a front-line sales rep and the past eight years, he's been a go-to expert and leader of a licensed sales team at Western Financial Group Insurance Solutions. In providing customers the right insurance, one thing is clear — count on Chris' team to be at the top of their game.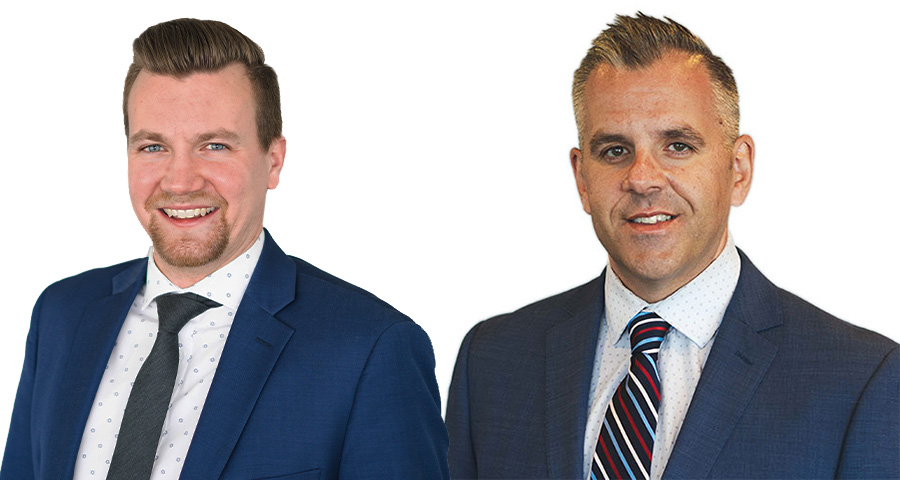 As pictured from left to right are Matt Friesen and Chris Litke.
Q: What makes Western Financial Group's business team the best at caring for customers?
A: First let me say, our business insurance team is professionally licensed and we have years of industry experience working with customers. Secondly, the insurance choices that are available to us through insurance partners allow us to find the best fit for your business. An additional benefit, at Western, is that we have the knowledge and expertise to properly serve you. We will ensure all elements, such as cyber and legal expenses, directors and officers liability, errors and omissions, equipment breakdown are discussed and considered when delivering to you your business insurance solution.
– Matt Friesen
Q: What should customers focus on when getting business insurance regardless if they're a new start up or already in existence?
A: You want to work with an expert in your industry, someone who knows business insurance well and can ensure you have the right coverage. That's our team at Western. Whether that is having the right building limits or business interruption coverage, our experts assist you in your ability to avoid any holes in your coverage. You may not even have been aware they existed. It's about having the right security, regardless of price and being guided by someone who makes those recommendations for you.
In addition to that, many business owners do not have the skills or ability to properly assess the replacement value of their building. We provide a replacement cost building evaluation free of charge for all our clients to make sure they are insured properly. This helps when/if they do have a claim, they are not penalized by the insurance company for underinsuring their business.
Again, there's some real select coverages to zero in on with cyber liability probably the biggest issue in Canada, probably the world right now, in terms of how businesses are getting hit with claims. They're being infiltrated, they're being hacked; it's almost baffling how often this happens.
Business interruption is always a big one. Be informed whether you have coverage for that instance or not. Do you know how your business would respond to a multitude of factors?
As for earthquake insurance in British Columbia and flood insurance in Alberta and Manitoba, we inform our clients about the associated costs and what's covered. If you're along the coast, you need to have earthquake coverage, or be informed about the range of insurance options offered. It is not if it is going to happen, it is a matter of when. Floods in Manitoba and Alberta are among losses that wreak havoc on these provinces.
– Chris Litke
Q: How large is the business insurance team at Western Financial Group?
A: We have over 150 licensed business insurance professionals on the Western Financial Group team, each with the right knowledge to secure standard and unique businesses. We pride ourselves on working together and being the experts within the industries we work in. Hospitality or retail insurance, we probably know that better than anyone in the country. In knowing there are many aspects to business insurance, a relationship with a licensed Western broker will ensure you are always covered with the right security.
– Matt Friesen
Q: Could you describe how Western Financial Group continues to care for business insurance customers as COVID-19 still impacts the world?
A: During this challenging pandemic, we have remained accessible to our clientele. Our digital approach to customer care continues to be well received by shoppers. As well our call centre is open to provide support and the level of expertise our clients expect from Western Financial Group. While we did close locations to implement safety standards for our customers and staff, we are open to walk in traffic ensuring social distancing and safety protocols are adhered too.
We have the tech capabilities within Western's business insurance team to rapidly adapt to the challenges brought by the pandemic including remote workers and social distancing protocols. Our 150 business insurance experts use the correct technology to manage our clients' needs in real time.
The safety of our staff and customers remains top of mind. We are also very fortunate that a large number of our business to business sales and service team do utilize digital sales solutions. We are here to support you just the same, even if we can't always do it in person.
– Chris Litke