Is your cottage insurance up to date?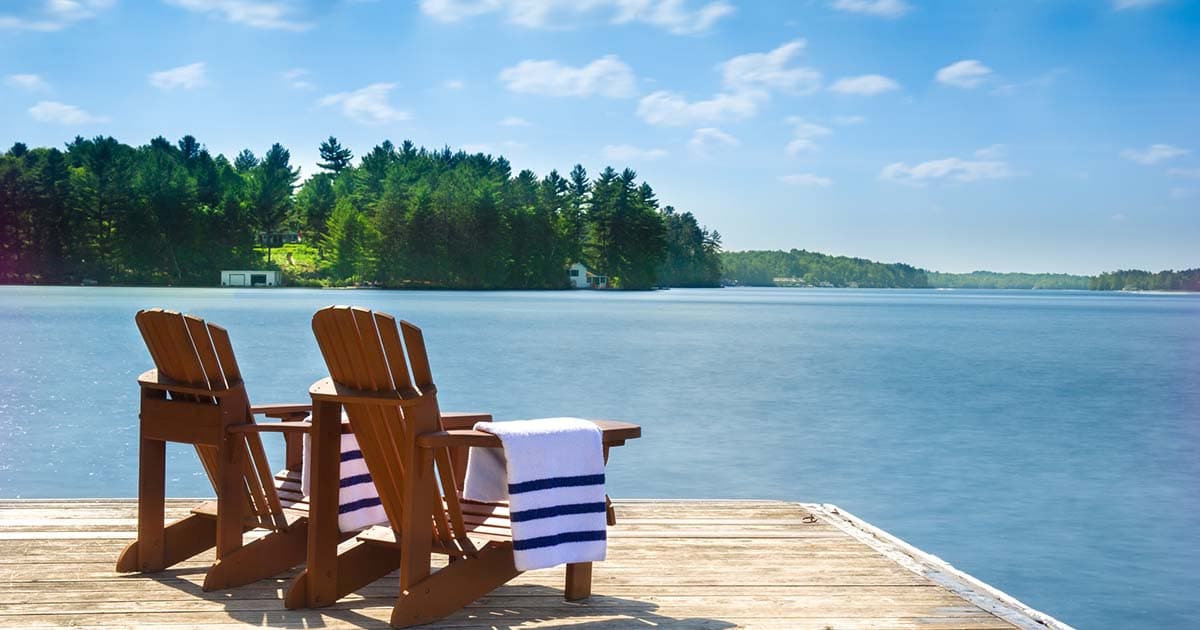 How you use your cottage affects the insurance you need. If the use of your cottage has changed over the years, you'll need to make sure your policy is tailored to its current use.
Here's what you need to look at for our cottage insurance:
How often are you at your cottage?
How much time do you now spend at your cottage? (Or cabin or chalet, if you prefer.) Are you using it more or less?
Seasonal property insurance is designed for using your cottage periodically, one or two seasons as your vacation property.
If you decide to make your cottage your principal residence, your insurance will be affected, and you will need to let your insurance broker know of the change in use.
Figure out how much time you spend at your cottage and make sure your policy reflects its use.
Are you now renting out your cottage?
How many weeks will your cottage be rented? How much time, if any, will you spend there?
If your cottage is now a regular source of income, your insurance will need to reflect its commercial use. Failure to do so could result in the termination of your cottage insurance policy or a claim being rejected.
It's important to have the right amount of liability insurance on your policy, which will provide coverage in the event of a claim, such as a renter being injured on your property.
You also might want to think about getting landlord insurance, which offers protection from perils such as fire, explosion, and smoke damage.
You should also ask about:
Rental income coverage. If you lose the rental and resulting income, this type of coverage provides compensation for lost rental income.
Will your renters be covered by insurance if they are using your recreational watercraft such as boats, jet skis, canoes and kayaks and ATVs? This kind of insurance usually requires separate or additional coverage.
Do you need to increase your liability insurance?
You might be able to lower your premium if your cottage is now a rental property by installing security cameras, fire alarms, carbon monoxide detectors, and having a first-aid kit on the premises. You could also consider keeping your boat and watercraft off limits to renters.
Do you need to add more coverages?
Do you need additional coverage for the contents of your cottage? Have you upgraded your appliances or furniture?
Do you have a detached private structure, such as a garage, shed or boat house and need additional coverage for them?
Find out what kind of perils coverage your policy gives you. Depending on your policy, it could exclude septic bed backups, vandalism, theft, and damage caused by animals or earthquakes. A peril must be specifically listed in your policy to have coverage.
Check your policy to see what is covered and what isn't. Talk to your insurance expert and then you can make an informed decision about adding any coverages.
What if you had to rebuild?
Do you know if your policy includes the replacement cost or the actual cash value?
You may have paid $60,000 three decades ago for your cottage, but what if you had to rebuild it today? Do you know how much you would need to spend to rebuild or repair because of a fire or major damage?
Under the best of circumstances, your policy would offer replacement cost. Additionally, the type and size of your cottage as well as the exterior and interior construction materials would be considered by your insurance company.
You need to let your insurance company know if you have made any renovations or major improvements to ensure that the rebuild value of your cottage is up to date.
5: Can I save on my cottage insurance?
Installing alarms, carbon monoxide detectors, security cameras or a burglary system can lead to some discounts.
Are you claims free? Is there a loyalty discount?
Bundling your cottage insurance with your home or car or recreational vehicles insurance could lead to savings?
How close is your cottage to a local fire department?
Ask your insurance expert about any discounts that could apply to you.