Judy Makin Receives Dennis Howie Excellence Award!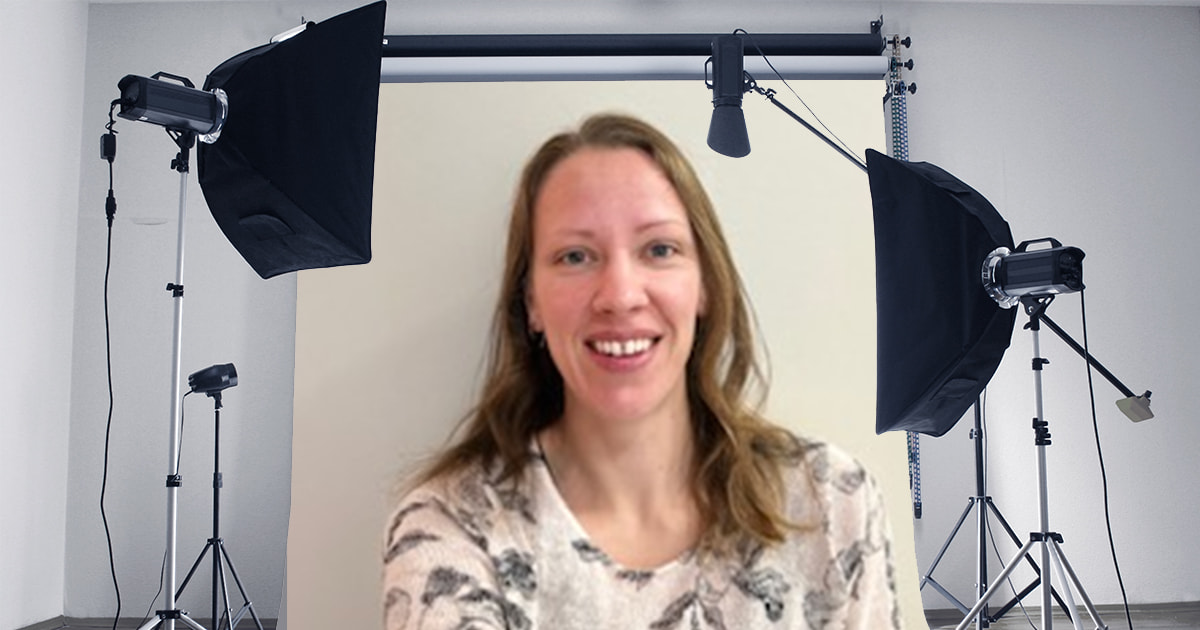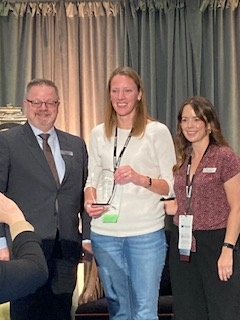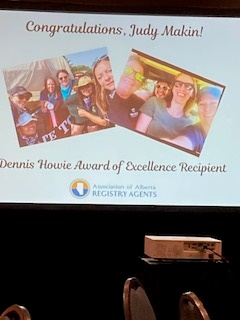 Judy Makin pictured above as 2023 Dennis Howie Award Recipient for Registry Agents
At Western, we prioritize promoting team members who reflect our core values and contribute to making their workplace and communities a better place. It is with great pleasure that we highlight Judy Makin, registry agent from our Bassano office who embodies unwavering dedication, passion, and commitment to her team, Customers and community. Her enthusiasm and commitment are a great source of inspiration for all of us.
Her colleague, Alysa Brando, shares how Judy is making a difference and why she was a deserving recipient of the Dennis Howie Award of Excellence*!
Judy has been an integral part of the Western team for three years, and we are grateful for her commitment and dedication. She's been an active and willing participant in various team efforts, readily available to help colleagues and leads by example. Judy's expertise extends from Motor Vehicles to CORES (corporate services such as annual returns, starting as a corporation), APPRES (lien searches on personal property) and Land title services, and she's always the first to offer help.
Judy's commitment to learning and sharing knowledge is commendable. When services like the Affordability plan and GDL (Alberta's Graduated Driver's Licence program that is now being phased out) exit services were newly introduced, Judy promptly mastered them and generously shared her expertise with colleagues. Her dedication was crucial in ensuring our offices handled these services correctly.
Beyond her invaluable assistance, Judy's keen observation skills have benefited our offices. She quickly identifies and points out errors contributing to our continuous improvement. Her involvement in the Alberta government's Red Tape Reduction project to make registry policies more user-friendly and her instrumental role during our new Point of Sale (POS) system rollout set her apart. She's a problem solver, consistently bringing innovative solutions to the table.
Judy's commitment extends beyond the office. Through volunteering, advocating for accessible services, and organizing events, she is deeply involved in her community. Her recent venture, becoming a Notary Public, demonstrates her compassion for the elderly in her community.
Judy's return to work after an accident shows resilience and enthusiasm. She returned to work with a positive attitude and unwavering commitment, as she has always done. Western and her community in Bassano are inspired by her intelligence, enthusiasm, and dedication.
With her continuous growth and contributions to Western and our People, Judy perfectly embodies the spirit of the Dennis Howie Award and we are honoured to have her on our team – Congratulations on your deserving win Judy!
*The Dennie Howie Award of Excellence is designed to recognize extraordinary service to the registry industry. Any registry clerk, senior clerk, or supervisor can be nominated by a member of the Association of Alberta Registry Agents (AARA). The final winner is selected by the AARA nominations committee and announced at the annual convention.
The recipient of this award should demonstrate leadership in the registry industry and in their community. They should be a mentor to their registry team.