Know the drill before you fly your drone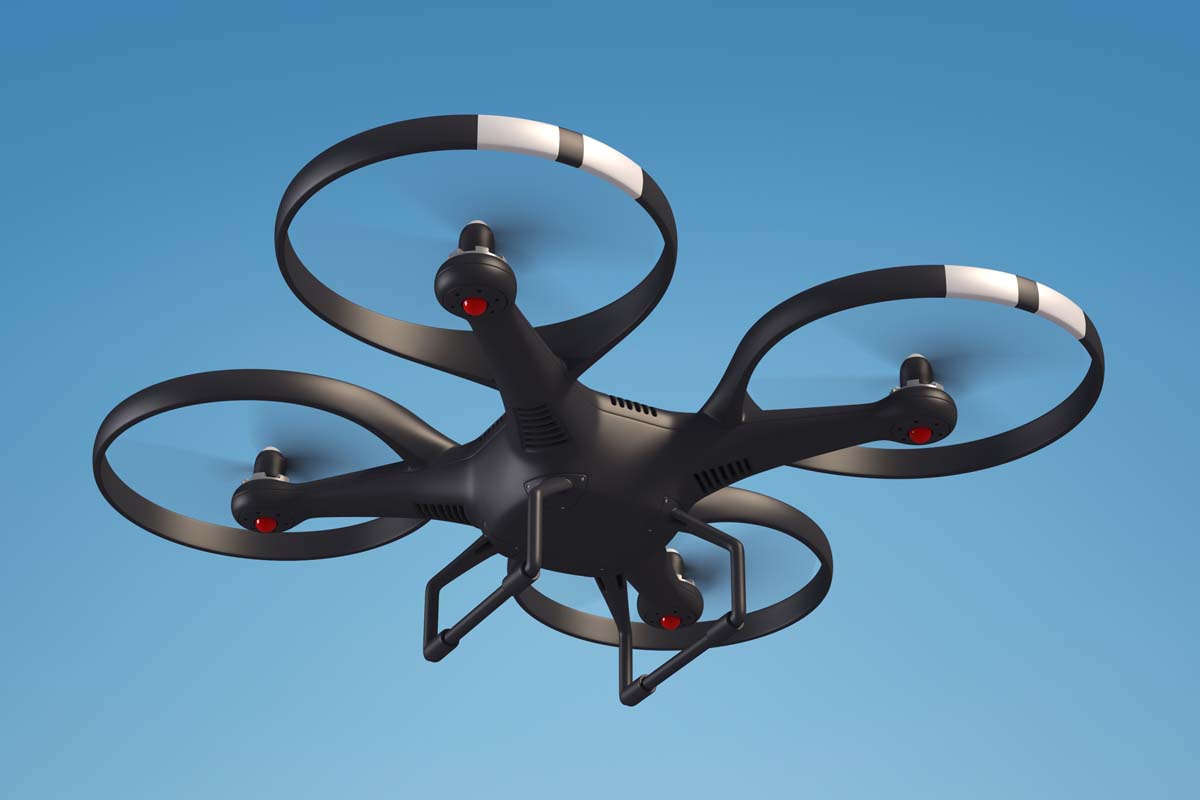 Look up in the sky. It's a bird. It's a plane. It's a UAV!
A UAV or unmanned aerial vehicle is defined as a "power driven aircraft, other than a model aircraft, that is designed to fly without a human operator on board." Most people simply call them drones.
Drones are incredible devices. They can fly, hover in midair, and smoothly maneuver through small spaces. Many of them carry a stabilized video camera that can literally capture a birds-eye view of the world below.
Drones can be deployed as weapons in war-torn countries and provide humanitarian aid in a crisis. They can help advance scientific research, or be used to perform tracking and surveillance work. Their versatility means drone use is on the rise – and not just for government, scientific or military purposes. Drones are now available to Canadians at large.
Danger in the skies
Unfortunately drones also have a dark side. Drones flown recreationally have been known to create dangerous situations when they fly in "no drone zones" such as in areas where wildfires are burning.
Firefighting aircraft typically fly at lower altitudes – in the same airspace where the public flies drones. The potential for a mid-air collision or pilot distraction that results in a crash could seriously injure or kill aerial and/or ground firefighters.
In 2015, near Oliver, B.C., aerial firefighters were grounded for hours when a drone flew too close preventing them from working to extinguish a fire that was threatening people and their homes.
Rules of the airspace
With more and more people flying drones, Transport Canada has put regulations in place to keep the public and other airspace users safe.
If you fly your drone as a hobby and it weighs more than 250 grams and up to 35 kilograms, you do not need special permission from Transport Canada to fly. If you fly a non-recreational drone for work or research, or if it weighs more than 35 kilograms, you must get a Special Flight Operations Certificate (SFOC).
It's your responsibility to fly your drone safely. Before you fly, it's in your best interests to understand the rules and follow them. Otherwise, it could cost you a hefty fine and/or jail time.
You must fly your drone:
Less than 90 metres above the ground
At least 30 metres away from vehicles, vessels and people (if your drone weighs between 250 grams and 1 kilogram)
At least 75 metres away from vehicles, vessels, and the public (if your drone weighs between 1 - 35 kilograms)
At least 5.5 kilometres away from any airport, seaplane base or areas where aircraft take off and land
At least 1.8 kilometres away from heliports
Outside of controlled or restricted airspace
At least 9 kilometres away from a natural hazard or disaster area
Away from areas where operating a drone could interfere with police or first responders
During the day only and not in clouds
Within your sight at all times
Within 500 metres of yourself or closer
Only if clearly marked with your name, address and telephone number
Know the "no drone zones"
"No drone zones" are areas where it is unsafe or illegal to fly your drone. In general, "no drone zones" include:
Around airports and aircraft control towers
Busy, populated areas
National parks
Over-the-border crossings
Anywhere near burning wildfires
Steep penalties
If you fly irresponsibly or choose not to follow the rules, you could face fines of up to $3,000 - unless you fly near burning wildfires. The penalties for flying anywhere near a wildfire are even steeper.
Under Transport Canada regulations, unauthorized aircraft flying within 9 kilometres of a fire can include up to 18 months in jail and fines as high as $25,000.
How to report unsafe drone use
If you spot a drone flying in a way that poses a threat to another person's safety, security or privacy, contact your local police department immediately.
If someone is flying a drone in an irresponsible manner but it is not an emergency, complete and submit a Drone incident report form.
Drones can be fun, but they can also be dangerous. Be a responsible drone operator, follow the rules, and respect people's privacy so you may continue to enjoy these amazing devices.