National Indigenous Peoples Day is a Learning Opportunity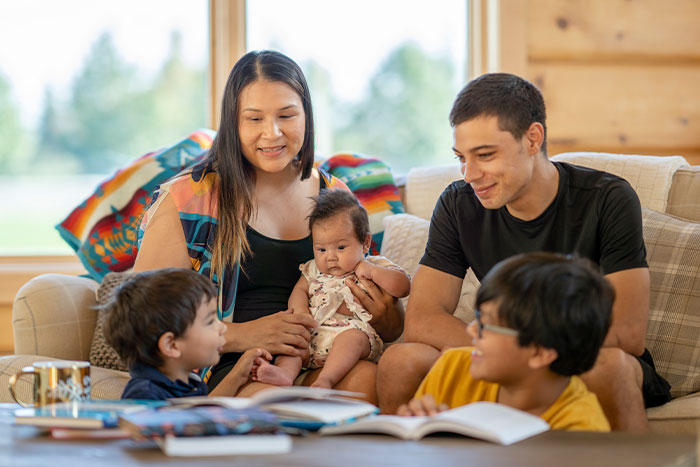 June is National Indigenous History Month. It's an opportunity for Indigenous and non-Indigenous Canadians to celebrate Indigenous history and culture.
National Indigenous History Month has been celebrated since 1996 and it recognizes the history and contributions of the First Nations, Metis, and Inuit.
The Canadian Centre for Diversity and Inclusion explains that "National Indigenous History month invites Indigenous Peoples to celebrate their history in the spirit of pride and preservation. For non-Indigenous Canadians, it is an opportunity to learn and show recognition of the role Indigenous Peoples have played and continue to play in shaping Canada."
National Indigenous Peoples Day
In addition to June being National Indigenous History month, June is National Indigenous Peoples Day, which takes place on June 21. The Multicultural Council of Saskatchewan notes that "for generations, many Indigenous peoples and communities have celebrated their culture and heritage on or near this day due to the significance of the summer solstice as the longest day of the year."
Why is National Indigenous History Month Important?
National Indigenous History month is an opportunity for all Canadians to learn about the history, cultures, contributions, strength, and sacrifices of First Nations, Inuit, and Metis people.
The Indigenous Corporate Training Inc. website has useful information regarding National Indigenous History Month. It explains that because of government assimilation and segregation policies that moved Indigenous Peoples from their land to reserves, "everything that made them who they were - their distinct cultural practices, languages, spirituality - was outlawed, prohibited or erased."
An estimated 150,000 Indigenous children were forced into residential schools between the 1800s and 1996. "... The children were taught or forced to accept that they, their families, and cultures were inferior to European culture and lifestyle. The children learned to be ashamed of their identity. It has been a struggle for many individuals and communities ever since to relearn, regain, and revitalize what was taken," says Indigenous Corporate Training.
Celebrating their history helps Indigenous Peoples grow their culture and pride in their traditions, spirituality, and languages.
Non-indigenous Canadians need to learn about Indigenous History
Many non-Indigenous Canadians are unaware of the history of Canada and Indigenous Peoples, but generations have not known about residential schools, the Indian Act, treaties, and the contributions of Indigenous Peoples.
For example, non-Indigenous Canadians need to understand things such as why the 2017 celebration of 150 years of Confederation was offensive to many Indigenous people. "Indigenous Peoples have been here much, much longer than a mere 150 years and that timestamp did not acknowledge or respect their relationship with this land that extends back tens of thousands of years," explains Indigenous Corporate Training Inc.
"Many Indigenous Peoples were also disturbed by the celebration because most of the egregious acts of assimilation took place during that era and those experiences were not something to celebrate."
The "+" was added to "150", making it 150+ and acknowledging the long history of Indigenous people.
It is important to acknowledge the challenges faced by Indigenous Peoples. Although there has been steps toward truth and reconciliation, Indigenous Peoples still face obstacles such as discrimination, lower income, poorer health, less education, inadequate housing, higher unemployment rates, higher levels of incarceration, higher suicide rates, and higher death rates among youth and children due to injuries.
Celebrating National Indigenous History Month
This June, learn about and support Indigenous culture by:
Supporting Indigenous businesses
Experiencing Indigenous media
Getting involved with your local Indigenous community by volunteering, donating, taking courses, attending events, and listening
Learning about the history of Indigenous Canadians. More information about National Indigenous History Month is available here: https://www.ictinc.ca/blog/national-indigenous-history-month
Contacting your local library or community center for resources, programs, book lists, and events.