Happy 5th at Western Financial Group!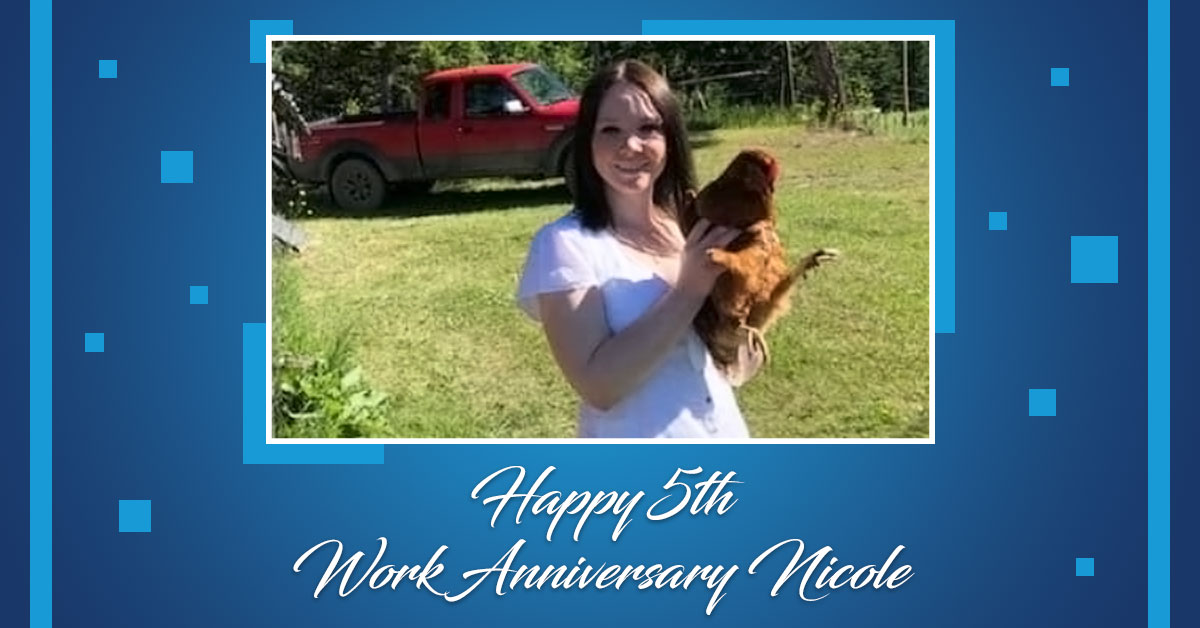 Tell us about your journey here at Western
My name is Nicole Cameron, and I am celebrating my 5-year anniversary with Western Financial Group.
I work as an insurance adviser for personal lines at the 100 Mile House Branch in B.C. I mainly do house insurance, as well as a lot of ICBC insurance, for the front-line team.
I love working in the insurance industry because it's constantly changing, and I am always learning new things. I am currently working on obtaining my CAIB Designation. In addition, I recently became a Commissioner of Affidavits for our branch.
What are some of your favorite memories over the last 5 years?
Last year, I had the opportunity to travel and work in a couple of our other northern offices, where I had the great opportunity to meet team members from other offices and help them out.
In our office, we do a lot for our community. This past Christmas we did a sock drive and donated stockings to seniors. We also have donated to the hospital for new equipment.
It is so very rewarding to be involved and help our community.
In my personal time, I like to spend time at home with my two fur babies.
What would you like to share?
I would recommend Western Financial Group to anyone who is looking at becoming an insurance advisor. I look forward to many more years with Western and I and plan to work on our remote team one day.