North Battleford Branch the Best of the Best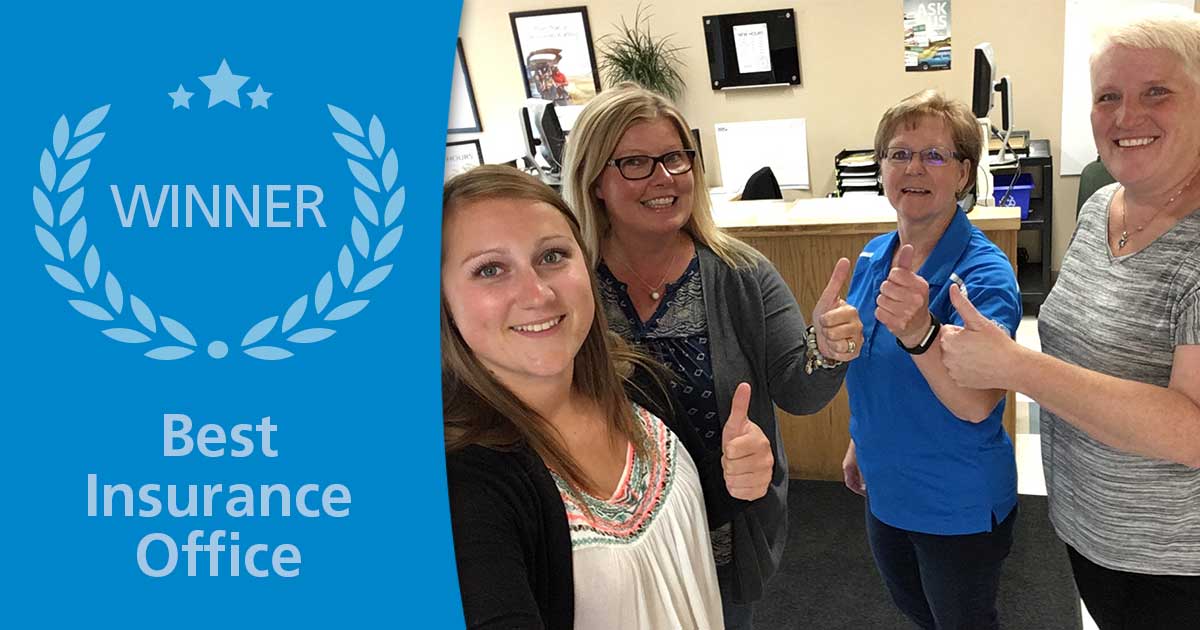 Electric excitement bounced through Western Financial Group's North Battleford office upon staff hearing the branch won Best Insurance Office through the Battlefords Best of the Best (BOB) awards. Val Wasmuth, branch manager, said she gathered the team together for high-fives immediately after the news broke of their big win. Customer support was key throughout the process, she added.
"It's the customers, the people of North Battleford who voted for us," Wasmuth said. "We've put forth being the best we can be at our customer service. It's proof; they voted for us and we won."
She expressed pride in her close-knit branch team.
"We all work together; we mesh together," Wasmuth said, adding the staff has come a long way and everyone is proud of each other. "We're all driven every day to do the very best that we can."
All the Battlefords BOB awards will be presented in late September. The Best Insurance Office award will be displayed at the North Battleford branch. Gratitude will be extended toward the customers who made the recognition a reality, she said.
"You've put your trust in us as your trusted advisor," Wasmuth said, noting the insurance needs of clients are always put first. "We won't stop what we're doing because this is how we're going to grow."
Western's North Battleford branch has extended its hours. The office is open Monday, Tuesday and Wednesday from 8 a.m. to 5:30 p.m. and 8 a.m. to 7 p.m. on Thursday. The office is open 8 a.m. to 5:30 p.m. on Friday. Staff members are ready to assist clients from 9 a.m. to 5 p.m. on Saturday and the branch is closed Sunday.