Our expert Mike Madison discusses group health benefits for Ontario business owners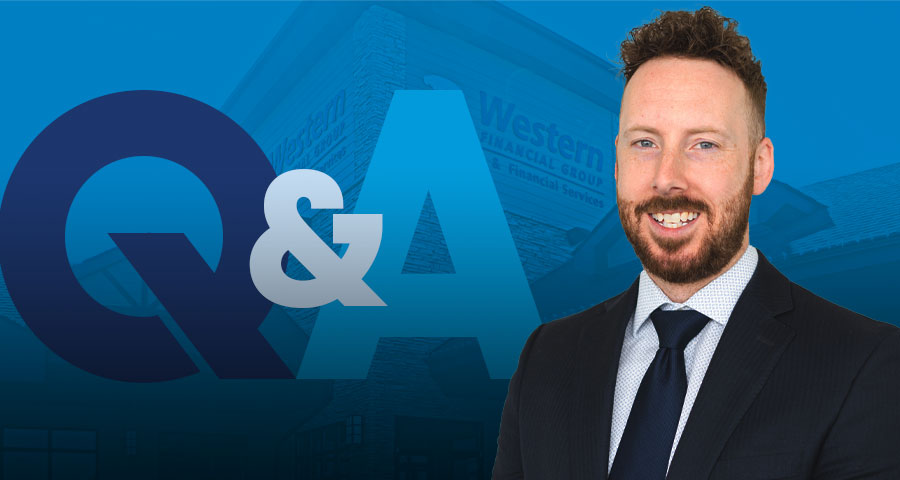 Mike Madison is our Director of Employee Benefits Sales with Western Financial Group Business Solutions in Winnipeg, Manitoba.
What experience does your team have in selling health and dental benefits?
Since our program launch in 2002, we have taken steps to ensure our sales and service teams acquire the appropriate designations to assist our clients. Being licensed across Canada, including Ontario, qualifies our team to consult on any health and dental benefits related matter. We're ready to build the right plan for your business, your employees and their families in the Greater Toronto Area.
How will my business in Ontario benefit from your health and dental benefits program?
As a business owner in Ontario, you are eligible for one of Western's biggest advantages respecting group health plans — our insurance pool. Our pool is built on the concept of stabilizing employee benefit renewals for small to mid-sized Canadian employers. By entering the pool, you achieve rate stability by spreading your claims across our pool of over 35,000 people across Canada. Immediately, you have stability comparable to the largest corporations in the country. Joining the program provides your employees peace of mind knowing they can use the plan without fear of drastic rate increases based on usage.
I'm looking to change providers in Ontario; what is the process for my business to join your program?
We understand your job is to run your business, therefore unlike many insurance companies, we simplify the transition process so you aren't inundated with a pile of paperwork.
Our sales process starts by presenting comparable coverage to your existing plan. From there, we evaluate the performance of your current policy and present you with the advantages associated with joining our pooled benefits structure.
We handle all communication regarding the transition from your current carrier after receiving your approval to join our pooled program.
How can I optimize or customize my plan? What options are available to suit my employees?
Employee benefit programs typically provide coverage in four unique categories:
Life insurance/ AD&D
Extended Health Care
Disability insurance
Dental Care
Providing flexibility in these categories is key to maintaining your program as a benefit in the eyes of your staff.
We suggest considering coverage that will benefit all staff members, however, an evaluation of your program will allow us to comment on your coverage as it relates to industry standards. Whatever your coverage requirements, we are capable of providing the plan that best fits your needs.
Do you offer online administration tools for your health and dental benefits program?
Yes! We offer online administration in two categories – Group Administration, and Employee portals.
Group Administrators are given access to our online administration platform where they can print coverage books and enrollment forms, add or delete employees, change salaries, etc.
The employee portal provides secure access for individual employees to submit claims online, check eligibility of future claims, and sign up for direct deposit.