Protect Your Sports Event with Insurance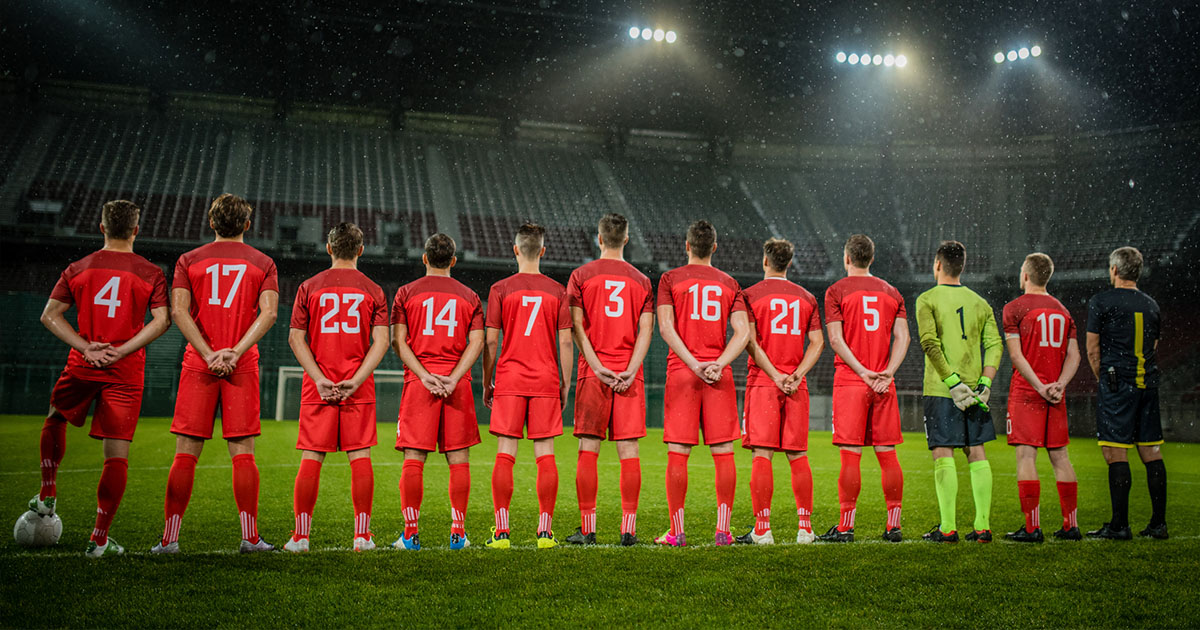 Did you know that FIFA World Cup 2022 is insured for $900 million?
FIFA's insurance covers additional costs in case of cancellation, postponement and/or relocation of the world's top soccer event. The risks covered include natural disasters, accidents, turmoil, war, acts of terrorism and communicable diseases. FIFA took out the insurance in 2019, before the global COVID-19 pandemic.
It's anticipated there will be around 1.5 million fans in Qatar at World Cup, which starts on Nov. 20 and ends on Dec.18.
No matter the size of your sports event, it's about managing the risks to help ensure the safety of your players and fans.
Protect your sports event with the right insurance to hold an incident-free and injury-free event.
What kind of insurance does my sports event need?
Commercial General Liability (CGL) Insurance: This type of insurance covers injury or damage caused by negligence on the sports organization's part. It protects your sports organization from risks such as accidental third-party bodily injury and third-party property damage.
CGL coverage for your hockey, baseball or soccer tournament, or other sports event, can help cover the liabilities that your organization would face if there were any accidents, which can result in lawsuits.
Accident Policy: Accident medical insurance protects participants from costly out-of-pocket medical expenses that are a result of an injury that occurred during a policyholder's supervised and sponsored event.
Players, coaches, managers, volunteers, members, and any other defined participant taking part in a supervised and sponsored event of the policyholder are covered by this type of insurance.
Directors and Officers Liability: This type of coverage protects your event from lawsuits for negligence, common mistakes, malpractice, misrepresentation claims, among others.
4. Crime Insurance: It's not included with every policy but is also available and covers damages or theft caused by employees or outsiders that are part of your sports event.
Sexual and Molestation Liability: This type of policy protects your sports organization against allegations of sexual molestation and impropriety.
Event cancellation
FIFA's insurance for World Cup 2022 includes cancellation insurance.
If you are hosting a sports event, make sure you are protected with event cancellation insurance.
It provides coverage for financial losses or costs related to the cancellation of a sports event for such circumstances as bad weather, an accident, a power outage, or a terrorist attack.
Interesting Facts about Qatar's World Cup 2022:
The soccer competition will reach a global in-home television audience of over 3 billion people, with more than one billion fans tuning in to watch the final match on Dec. 18.
Qatar is the first World Cup to be hosted in the Middle East
Qatar, with a 2.6 million population, is expected to host around 1.5 million visitors
FIFA World Cup 2022 will be the most expensive word cup ever. It's estimated that Qatar has spent over $220 billion on infrastructure.
Qatar World Cup will feature female referees for the first time
The opening match on Nov. 20 features Qatar playing Ecuador.
It's the first Winter World Cup in the cooler months of November and December instead of June and July when temperatures in Qatar would normally be more than 40°C.
Temperatures will be in the 20s, but December is quite humid. All of Qatar's 8 brand new stadiums will feature central air-conditioning.
When is Canada playing in World Cup 2022?
Canada will participate in the 2022 FIFA World Cup in Qatar, marking the first time since 1986 the country has qualified to participate on soccer's biggest stage.
Canada, No. 41 in FIFA's men's world ranking, will play in Group F at the World Cup, with matches against Belgium, Morocco, and Croatia.
Canada plays Belgium on Nov. 23; Canada plays Croatia on Nov. 27; and Canada plays Morocco on Dec. 1.
Not just big events need sports insurance:
Sports organizations need to make sure their coaches, organizers, sponsors, volunteers, and anyone involved with them is insured. Anyone who participates in a sporting event or is involved on the business side needs sports insurance.
Sports leagues and teams need sports insurance because the participants and owners' personal insurance does not cover sporting events.
Sports team insurance covers youth and adult teams, leagues, associations, and clubs.
Speak to your Western insurance expert about how we can protect your sports event.