SGI CANADA helps our Foundation boost communities with National Champion sponsorship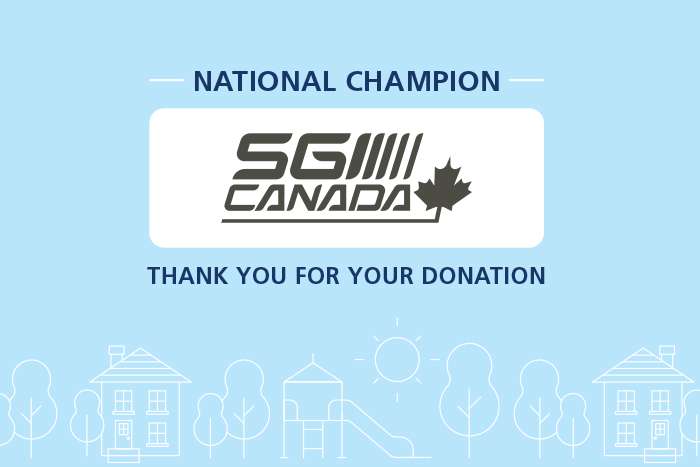 Thank you to SGI CANADA for their new National Champion Sponsorship donation, which will provide the Western Financial Group Communities Foundation with $30,000 per year for the next three years.
SGI CANADA's contribution has enabled the Foundation to provide a $5,000 infrastructure grant to Fort Nelson, B.C. These dollars will go toward the R.L. Angus Elementary School Playground Upgrade.
This contribution will greatly assist local students, and support Western's ongoing commitment to developing the leaders of the future.
The investment from SGI CANADA to the Foundation will help us strengthen our communities while taking care of those in need across Canada.
"We're proud to partner with the Western Financial Group Communities Foundation, which shares our commitment to supporting young people. We invest in programs we believe will encourage youth to grow into healthy, caring, and responsible people, who support and give back to their communities," said Andrew Cartmell, President and CEO of SGI CANADA.
"Looking at the Foundation's community infrastructure grant program, the Goal Achievers Community Program, and the Western Inspirational Award, we've found an excellent fit with our values," Cartmell said.
SGI CANADA supports organizations and communities across Canada through formal sponsorships, including funding to assist in disaster relief efforts by the Canadian Red Cross, crime prevention initiatives, cultural/sporting events and safety-related activities.
Learn more about SGI CANADA.