Safe, efficient service from Western's Manitoba team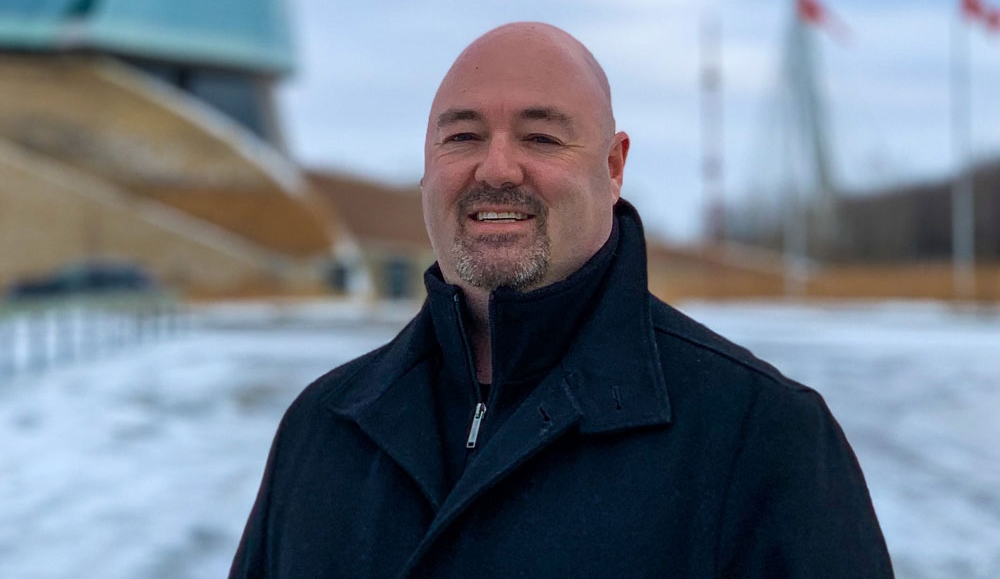 Michael Chapnick, director of personal lines for Manitoba, has been in the insurance arena since 2009. Charged with overseeing twenty brokerages province wide, our Western Financial Group and Wyatt Dowling Insurance Brokers locations, Chapnick manages a team of more than 150 expert brokers.
What do customers get when they come to a Western insurance brokerage in Manitoba?
Our staff members in every office provide advice on all insurance products, everything from home, auto, which includes all Manitoba Public Insurance (MPI) products, and business insurance for small, medium and large businesses. We have individuals licensed to sell life insurance and who are ready to help customers with anything from estate planning, policy details, investments and retirement planning.
What is it about the customer experience that sets the Manitoba teams apart?
We care about protecting our customers. When customers leave our offices, we ensure their needs are met and that we have tried to exceed their expectations. We know the relationships we create are built on trust and us always giving the right advice. When we know our customers, it is that much easier for us, as brokers, to help them when things do change. We are securing their most valuable possessions, but also protecting their families as well. If there have been any changes (ie. renos or new car), updates to work or relationship statuses — you get married, you have kids — that could change your insurance. That is why we contact our clients at least once a year to confirm their policies are accurate.
Could you speak to the insurance expertise your licensed Wyatt brokers bring to the table?
Our people are dedicated to customer care, all of whom having attained varying levels of insurance licensing. This includes brokers who have received their Canadian Accredited Insurance Broker (CAIB) designation and others working toward their Registered Insurance Brokers of Ontario (RIBO) licenses to assist our customers with property in Ontario. All are specific to their current line of business.
As insurance brokers, we provide our customers with excellence in customer service from that initial moment of contact either in person, by phone or via our website to ensure their needs are met.
How large is the team of experts in Manitoba?
Western Financial Group and its divisions, one of these being Wyatt Dowling Insurance Brokers, have approximately 1,900 employees across Canada. In Manitoba, any of our 150 licensed experts from our 20 branch locations can provide you the right insurance with the best value.
How has Western's Manitoba insurance branches been caring for customers' safety during COVID-19?
Named an essential service, our Manitoba locations, both Western Financial Group and Wyatt Dowling Insurance Brokers, continue to closely follow provincial and regional health protocols. COVID-19 presents tremendous challenges and we are working hard to keep employees and customers safe.
Our staff wear protective masks in our offices and where transactions occur. In compliance with Winnipeg's mandatory mask ruling, we ask that customers wear theirs when visiting our city locations. I can speak about another level of safety — plexiglass shields have been installed where required.
We are also limiting the number of customers into our locations to 25 per cent occupancy. This helps us maintain the necessary six feet physical distancing. Finally, every workstation, and high touch point area, is cleaned and sanitized between transactions. We are doing everything we can possibly do.
If you are uncomfortable visiting us in person, we accommodate many transactions by phone, email or our digital solutions — two forms, one to 'skip the line' and get a quote and the second for Autopac.
Simply fill out the form on our website and get contacted directly from the branch of your choice to start your transaction, as opposed to calling or actually coming in.
What does it mean to know that customers are showing positive feedback?
It brings a lot of pride in not only Western as a whole, but how our staff and branch locations are handling the whole situation. It all comes down to customer experience and safety.
"COVID-19 prepared; the staff was knowledgeable and worked hard to find me a solution."
5 Stars *****
Joel C, Kenaston Boulevard, Wyatt Dowling (September 2020)
If we're able to provide and even exceed that experience and service they need, while keeping everyone safe, that is our goal. That makes me super proud to know that's the feedback we've been getting.
How important is the Western Financial Group Communities Foundation to your branches?
The Western Financial Group Communities Foundation is a huge asset. It is very important that we are involved in our community and giving back. Whether we are presenting student scholarships or helping food banks, we want to do anything we can to help the community. Just recently, we did a sock drive for the Main Street Project, a charity helping people experiencing homelessness.
Every year, my family and I organize our personal giveback, the Kick Butt Walk and Run for Colorectal Cancer. This was our 13th year and we held it virtually this past September. We asked all our participants to walk in their own neighbourhoods while respecting social distancing. We raised just over $10,000 for the CancerCare Manitoba Foundation. That's pretty amazing, considering we raised approximately $30,000 last year when we actually held the event.