Sandra Wilson - 15 year anniversary at Western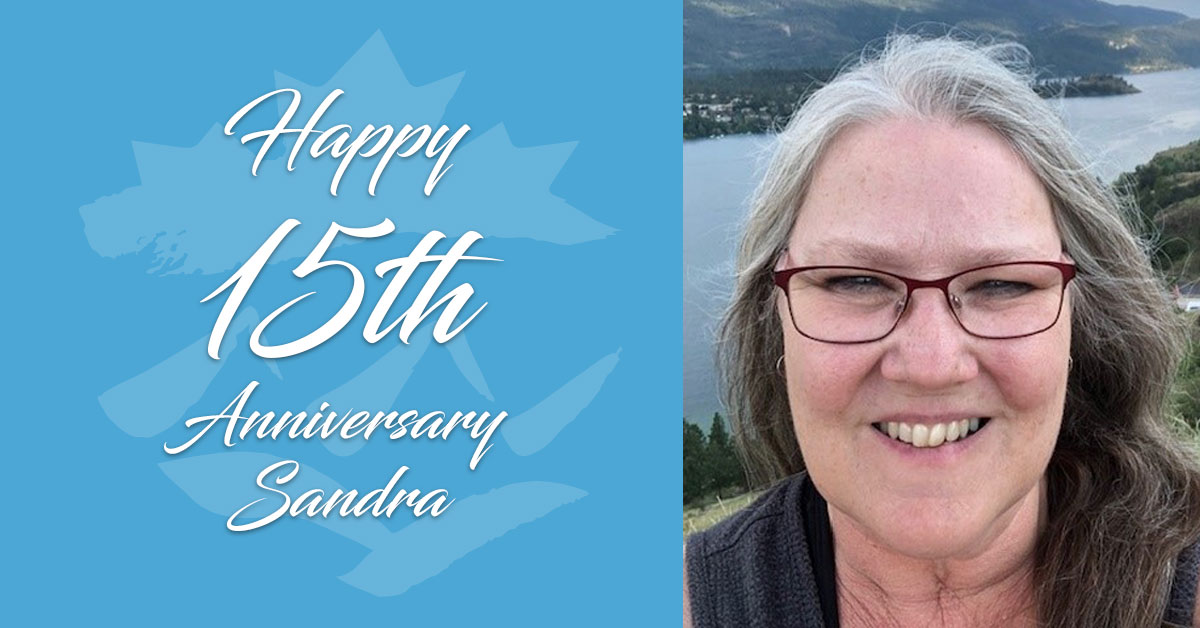 Happy 15th at Western!
Tell us about your journey here at Western Financial?
Hi, I'm Sandra Williams and I have just celebrated my 15-year anniversary at Western Financial Services. I work as an Insurance Advisor, Western Express Business. I started in 2007 at the Brooks office, which has armed me with valuable knowledge and strength.
When I tell my friends I've just celebrated my 15th year with Western, it's always the same reaction, "Wow, that's an incredible accomplishment. Awesome!"
What's your favorite memory with Western in 5 years?
But when I think about it, my 15th anniversary pales in comparison to some of the folks I have had the pleasure to work with in the past. I had the great opportunity to work under their influence for most of my time here.
My favorite memories with Western are pre-COVID when I had opportunity to be part of some wonderful events, and to be present in the community with one of the largest offices in Alberta. And wow, what a presence we brought to the table when we all showed up wearing the same shirts and had the same enthusiasm. We even got the mayor's attention one day. From the Dragon Boat Races to the Brooks Rodeo and off to the car show. Those where the days!
Anything you would like to share?
My first day working with Western was my first day in insurance. The weekend before I was to start my journey was one of the worst hailstorms in history of the southern Alberta. There were holes in houses and broken windows everywhere you looked.
So, when I started, I was told to hit this button here, type this information in here and move on to the next claim. I recorded claims all day long my first day on the job, and I didn't see another event like it until the 2013 Calgary flood that shook the Alberta region.
These events are memorable to me. I've learned a lot from them even though they are sad events. They are part of what we do to help people and a very large part of who I am today.