Secure Your Home for a Worry-Free Summer Vacation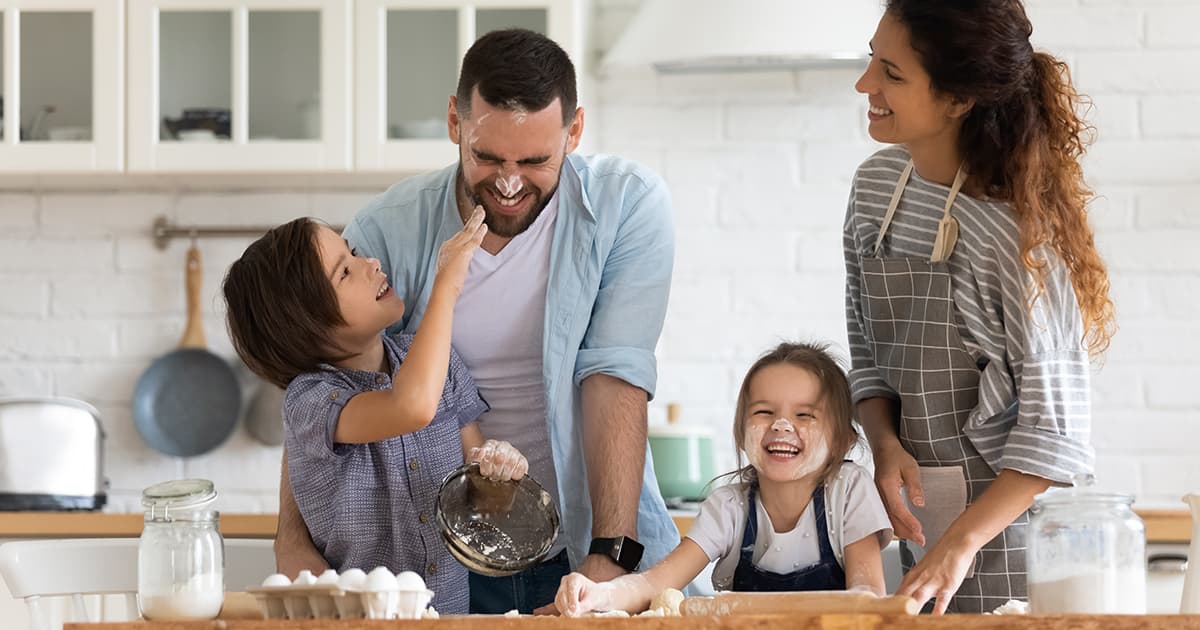 Summer has arrived and many of us are eagerly anticipating our well-deserved vacation time.
While all vacation planning involves booking flights, researching destinations, and packing bags, you don't want to accidentally overlook an important aspect of your trip: Securing your home.
Double-check your home insurance coverage and make your home break-in-proof before you leave. This way, you won't have to worry while you're away.
Tips to secure you home before a vacation:
Strengthen Your Home's Physical Security
a. Install a Robust Security System:
Invest in a reliable home security system that includes surveillance cameras, motion sensors, and door/window alarms. Just displaying security system signage prominently can discourage potential burglars.
b. Reinforce Doors and Windows:
Ensure all entry points have sturdy, up-to-date locks. You may choose to reinforce them with door jammers or security bars. Consider installing impact-resistant glass or security films on ground-floor windows to make them more resistant to break-ins.
c. Secure Garage and Shed:
Don't forget about vulnerable areas like the garage or shed. Secure them with strong locks and install motion-activated lighting to deter intruders.
Create the Illusion of Occupancy:
a. Utilize Timers:
If you'd like to be extra careful, consider the good old Home Alone tactic and set up timers for lights, TVs, and radios to create the impression that someone is home. It's easy to schedule them to turn on and off at different intervals to simulate regular activity. You can find timers at any home updates store or on Amazon.
b. Ask a Neighbor for Assistance:
Stop by with cookies or a small gift and ask a trusted neighbour or friend to collect your mail, newspapers, and packages while you're away. Overflowing mailboxes or parcels on the doorstep can be easily stolen and will also signal an empty house.
c. Maintain Your Yard:
Arrange for lawn maintenance or gardening services, especially if you'll be away for an extended period. A messy yard can indicate an unoccupied home and can cause damage to your home if left alone for long enough.
Avoid Broadcasting Your Absence:
a. Be Cautious on Social Media:
Resist the temptation to publicly share your vacation plans on social media platforms, especially if you've posted images of your home or yard in the past. Publicly broadcasting your absence can make your home an easy target for criminals. It's best to stay vague about your travel dates or hold off on sharing your vacation memories until after you return.
b. Notify Trusted Individuals:
Remember the neighbour who is now motivated to collect your mail after eating a plate of your excellent chocolate chip cookies? Ask them to let you know if they see any suspicious activity around your property and leave them with the contact information of your local authorities.
How Home Insurance Can Help:
a. Review Your Policy:
Before setting off on any vacation, take a minute to thoroughly review your home insurance policy. Make sure it provides sufficient coverage for theft, property damage, and personal liability. Contact your insurance provider if you have any questions or require adjustments to your coverage.
b. Document Your Valuables:
It's a good idea to have a detailed inventory of your most valuable possessions, including serial numbers, descriptions, and photographs. This documentation can be stored online in a digital format for safekeeping. In the event of a break-in, having all of this information readily available will make the claims process a piece of cake.
c. Consider Additional Coverage:
Talk to your insurance provider about whether additional coverage, such as a personal articles policy, might be necessary for valuables like jewelry, art, or electronics. This extra coverage can provide added protection beyond the limits of your standard policy.
Preparing for a safe, peaceful summer vacation involves more than picking out a swimsuit to bring along. By taking proactive measures to secure your home and leveraging the protection of a comprehensive home insurance policy, you can kick back and relax with full peace of mind. In the week before you leave, prepping your home in all the ways mentioned above will significantly reduce the risk of break-ins, while the right insurance coverage acts as a safety net in case of any unfortunate events.
Remember, a secure home and reliable insurance coverage are the keys to a worry-free vacation. Have a great summer!