Raising awareness on the importance of sign language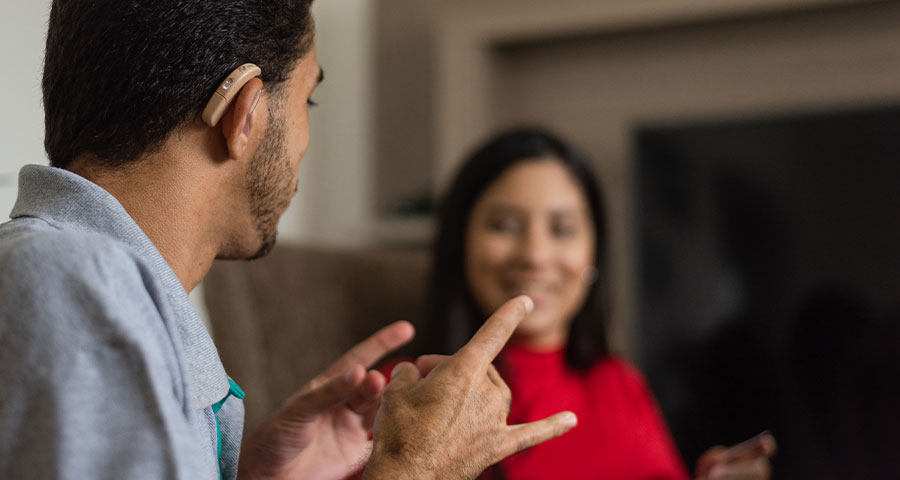 International Day of Sign Language, which started in 2018 is celebrated annually on September 23. The focus of the International Day of Sign Languages is raising awareness of how sign languages help fully realize the human rights of people who are deaf. The 2021 theme is "We Sign for Human Rights."
The importance of sign language
The resolution that established the International Day of Sign Languages recognizes that early access to services and education in sign language is crucial for the growth of individuals and the achievement of international development goals. It acknowledges that preserving sign language is an important part of cultural and linguistic diversity and promotes the principle of "nothing about us without us" regarding the Deaf communities.
International Week of the Deaf People
The International Day of Sign Languages is a highlight of the World Federation of International Week of the Deaf People, which is celebrated by Deaf communities around the world with events and activities. Participation is open to members of Deaf communities, their families, peers, sign language interpreters, governments, human rights organizations, and Organizations of Persons with Disabilities. The first International Week of the Deaf was celebrated in 1958 and has evolved into a worldwide advocacy movement in support of Deaf unity and raising awareness of issues faced by deaf people.
Sign languages are as important as spoken languages
According to the World Federation of the Deaf, around 72 million deaf people, more than 80% of whom live in developing countries, use over 300 sign languages. Sign languages are fully formed natural languages and are different structurally from spoken languages. International Sign language is used by deaf people when traveling, socializing, and in international meetings. This language is considered a pidgin sign language form and is less complex than natural sign languages.
The use of sign languages is a human right
The United Nations (UN) Convention on the Rights of Persons with Disabilities recognizes that sign languages are of equal status to spoken languages. On the 2020 International Day of Sign Languages, UN Secretary-General António Guterres called on governments to support the human rights of deaf people during the COVID-19 pandemic:
"The United Nations Disability Inclusion Strategy, launched last year, aims to strengthen our efforts to ensure the meaningful participation and full inclusion of people with disabilities in all that we do, including in times of crisis. That is the only way to fulfill the central promise of the 2030 Agenda for Sustainable Development — to leave no one behind.
On this International Day of Sign Languages, I call on all local, national, and global leaders to protect and promote the diversity of sign languages and cultures, so that every deaf person can participate in and contribute to society and reach their full potential."