Snowmobile Insurance Lets You Ride with Peace of Mind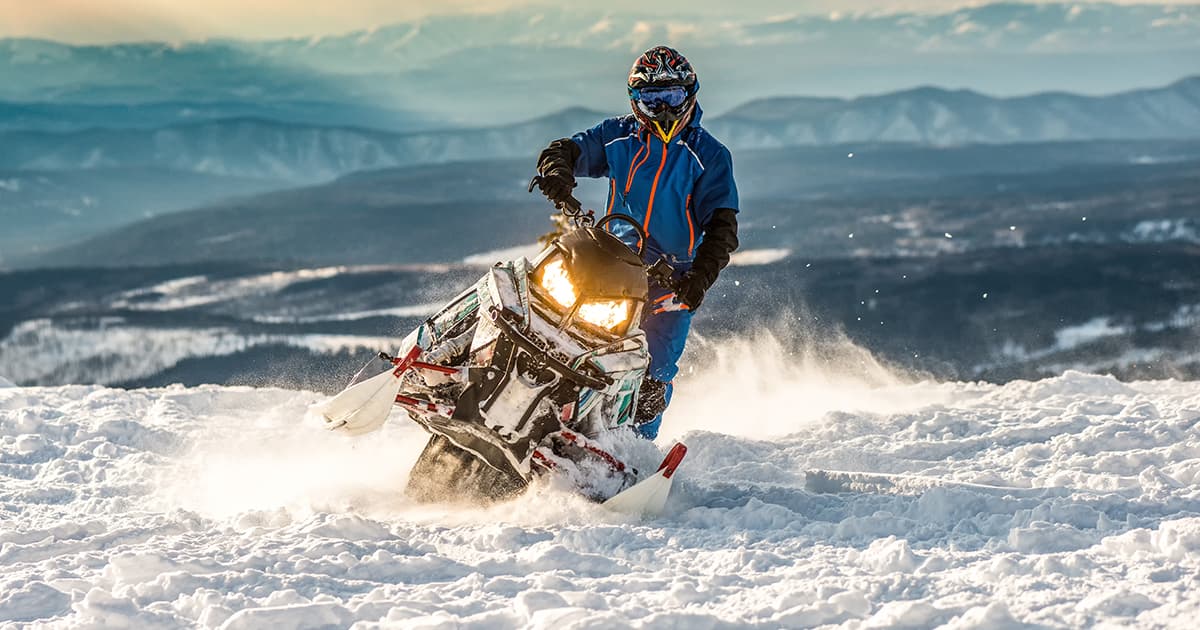 In Canada, operating a snowmobile typically requires insurance coverage, and the specific requirements can vary by province or territory. You'll need to check your provincial or territorial guidelines for details specific to where you live.
Here's a general overview of snowmobile insurance:

Liability Insurance: In many Canadian provinces and territories, liability insurance is mandatory for snowmobiles. This coverage helps protect you if you injure someone or damage their property while operating your snowmobile.

Collision and Comprehensive Coverage: While not always required by law, collision and comprehensive coverage can be beneficial. Collision coverage helps pay for repairs to your snowmobile if it's damaged in an accident, while comprehensive coverage can help with non-collision-related damage, such as theft, vandalism, or natural disasters.

Uninsured and Underinsured Motorist Coverage: Some provinces and territories may require or offer coverage for accidents involving uninsured or underinsured snowmobile operators.

Medical Payments or Accident Benefits: Depending on your province or territory, you may have access to accident benefits coverage, which can help with medical expenses and income replacement if you're injured in a snowmobile accident.

Where You Can Drive Snowmobiles:


Designated Trails: Canada has an extensive network of snowmobile trails, and snowmobiling is allowed on many of these designated routes. These trails are maintained for snowmobile use and often connect to various regions.

Private Property: You can ride on private property with the landowner's permission.

Provincial and National Parks: In some provinces, snowmobiling is allowed in certain provincial parks, but regulations may vary. National parks may have their own rules for snowmobile use.

Off-Limit Areas: Snowmobiling is typically not allowed on public roads, highways, sidewalks, or in wildlife areas and protected zones.

Local Regulations: Always check with local authorities, snowmobile clubs, or relevant agencies for specific regulations and trail conditions in your area.

For specific requirements and regulations for snowmobiling in your province or territory, check your local regulations.
Visit https://parks.canada.ca/ if you are planning to ride in any National Park since you might need a permit.
Additionally, when operating a snowmobile, perform regular maintenance and inspections, follow safe riding practices, wear appropriate safety gear, and be aware of local weather conditions and trail conditions to ensure a safe and enjoyable experience.