Fun-tastic Summer Activities to Do with Your Family!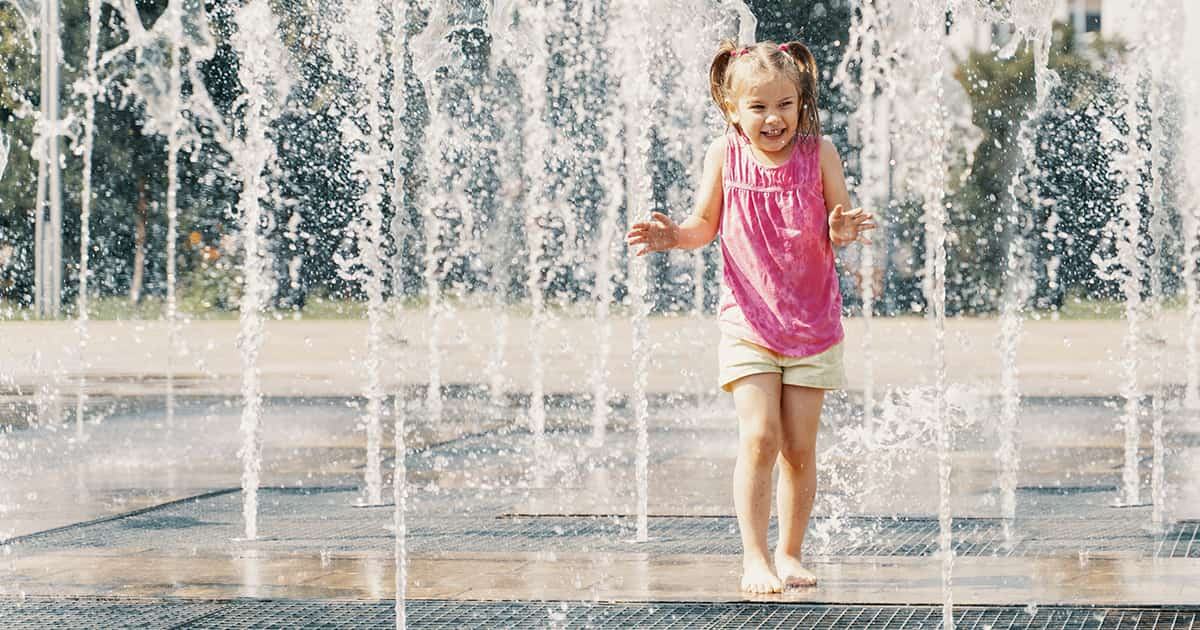 Hey there, fellow adventurers! Summertime means it's time to grab your shades, slather on some sunscreen, and embark on unforgettable family escapades!
Whether you're a beach bum, a nature enthusiast, or a city slicker, we've got a fantastic list of summer activities that'll keep your entire family smiling from ear to ear. So, let's dive right into the sun-soaked fun!
1. Water Park Adventure
Nothing screams summer more than an exhilarating trip to a water park! Make a splash with your kids as you ride the twisting water slides, float along the lazy river, and enjoy the refreshing wave pool. Don't forget to bring your waterproof camera to capture those epic moments of laughter and excitement.
2. Beach Bonanza
Pack your buckets, shovels, and beach balls - it's time for a day of sun, sea, and sand! Spend quality time building sandcastles, playing beach volleyball, and dipping your toes in the cool ocean waters. Don't forget to bring a beach umbrella and plenty of snacks to keep everyone energized and hydrated.
3. Camping Capers
Get ready for an unforgettable family camping trip. Roast marshmallows over the campfire, share spooky stories under the stars, and go on a nature scavenger hunt during the day. Camping not only strengthens bonds but also helps everyone disconnect from their devices and connect with nature.
4. Backyard Movie Magic
Create your very own outdoor cinema right in your backyard. Set up a large screen, hang twinkling fairy lights, and cozy up with blankets and cushions. Pick a family-favorite movie, pop some popcorn, and enjoy a cinema experience under the stars.
5. Ice Cream Party
Who doesn't love ice cream? Treat your taste buds to a DIY ice cream party! Set up a variety of flavors, toppings, and syrups. Let each family member design their dream ice cream sundae - the more sprinkles, the merrier!
6. Explore Nature's Treasures
Summer is the perfect time to explore the great outdoors! Go on a hiking adventure, visit a nearby botanical garden, or discover the beauty of a local wildlife sanctuary. Encourage your little explorers to document their findings with a nature journal or take photographs.
7. Picnic in the Park
Gather the family, prepare delicious sandwiches, fruit slices, and refreshing drinks, and head to a picturesque park for a delightful picnic. Play frisbee, fly kites, or simply lie back and watch the clouds go by. It's the simple pleasures that make unforgettable memories!
8. Farmers' Market Exploration
Support your local community and have a blast at the same time by visiting a farmers' market. Let your kids pick out fresh fruits, veggies, and yummy treats. Engage in a fun cooking session afterward, turning your finds into a delicious farm-to-table feast.
9. Artistic Adventures
Unleash your family's creativity with an arts and crafts day! Set up a station with paints, markers, and colorful papers. Work together on a mural, create unique tie-dye shirts, or craft beautiful handmade cards for friends and family.
10. Thrilling Theme Parks
Unleash your inner thrill-seekers and head to a nearby theme park! Feel the adrenaline rush as you ride roller coasters, spin on dizzying teacups, and win prizes at the midway games. Remember to scream your hearts out – it's all part of the fun!
11. Mini Golf Madness
Tee off for an enjoyable day of mini golf! Navigate through challenging obstacles, laugh at the occasional mishap, and celebrate each hole-in-one like a true champion. The best part? Mini golf is suitable for all ages, so everyone can join in the fun!
12. Family Bike Expedition
Hop on your bikes and explore new trails or cycle through scenic areas. Discover hidden gems in your neighborhood, stop for a refreshing ice cream along the way, and enjoy the wind in your hair as you pedal together as a team.
13. Science Museum Wonder
Stimulate curious young minds with a visit to a science museum! Discover interactive exhibits, watch captivating planetarium shows, and conduct some hands-on experiments. Who knows, you might even spark a lifelong love for science!
14. Treasure Hunt Challenge
Create an exciting treasure hunt that will lead your family to a hidden treasure! Craft a map, draw clues, and watch as your little adventurers follow the trail with excitement. The treasure could be anything from small treats to a special family activity.
15. Volunteer Together
Teach your children the joy of giving back by volunteering as a family. Choose a cause that's close to your hearts and get involved. Whether it's serving at a soup kitchen, participating in a beach cleanup, or helping at an animal shelter, contributing together creates lasting memories and a stronger sense of community.
Summer is a magical time, filled with endless possibilities for family fun. So, put away those screens, get outside, and create beautiful memories that will last a lifetime. Enjoy the sunshine, laughter, and each other's company as you embark on these fun-filled summer adventures!
Remember, while you're having all this fun, it's essential to protect your family's well-being. Explore insurance options to keep your loved ones safe during your summer escapades and beyond.