Tenant's insurance—for your security at the University of Lethbridge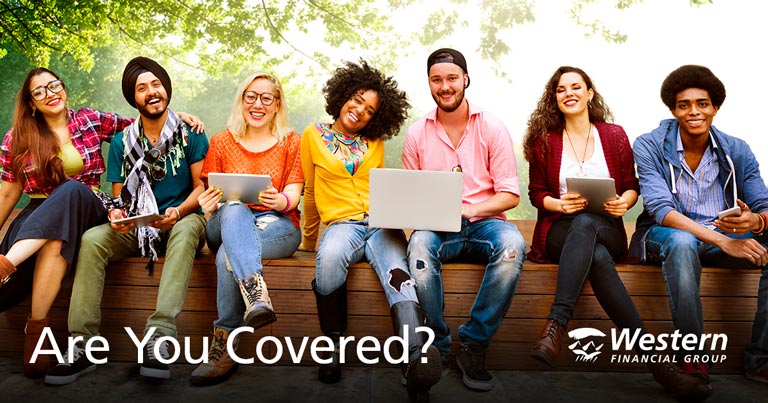 The fall semester is underway at the University of Lethbridge (U of L). Students are well into their post-secondary studies. Is campus home? Life in residence has less stress due to tenant's insurance.
It was thrilling for people to begin their new classes and perhaps just a little bit nerve-wracking as students packed their items, ensured everything was in order and left for the semester ahead.
Move-in weekend for students living on campus occurred in early September.
Prior to the start of term, the U of L stated all students in residence must have tenant's insurance. Western Financial Group's insurance experts helped them get the coverage they required.
Kelsie Bowen Preete, branch manager at Western's Lethbridge office, said the team was excited to have a booth in the U Hall.
"We're providing protection for their contents and (liability), so while they're on campus, we can make sure all their valued items are protected," she said.
Tenant's insurance protects your property from theft, fire and other unforeseen insurable events. It also provides coverage for damage to others or their property for which the tenant is found legally liable.
A comprehensive tenant's insurance policy works on an all risk/replacement cost basis "new for old", meaning your contents will be replaced with brand new items of like kind and quality.
Protect yourself and get back to the same position you were in before crisis struck.
Bowen Preete said some of the students were not aware about requiring tenant's insurance. The Western team was happy to help with their coverage.
The process was quick and simple—students have enough to be worried about.
"Being able to provide them that protection and peace of mind was positive," she said. "We were glad to help them out on short notice."
Western's Lethbridge team is excited about potentially returning to the U of L on orientation day in September 2019 to, once again, provide students the insurance protection they need.