The Benefits of 'Slip and Fall' Insurance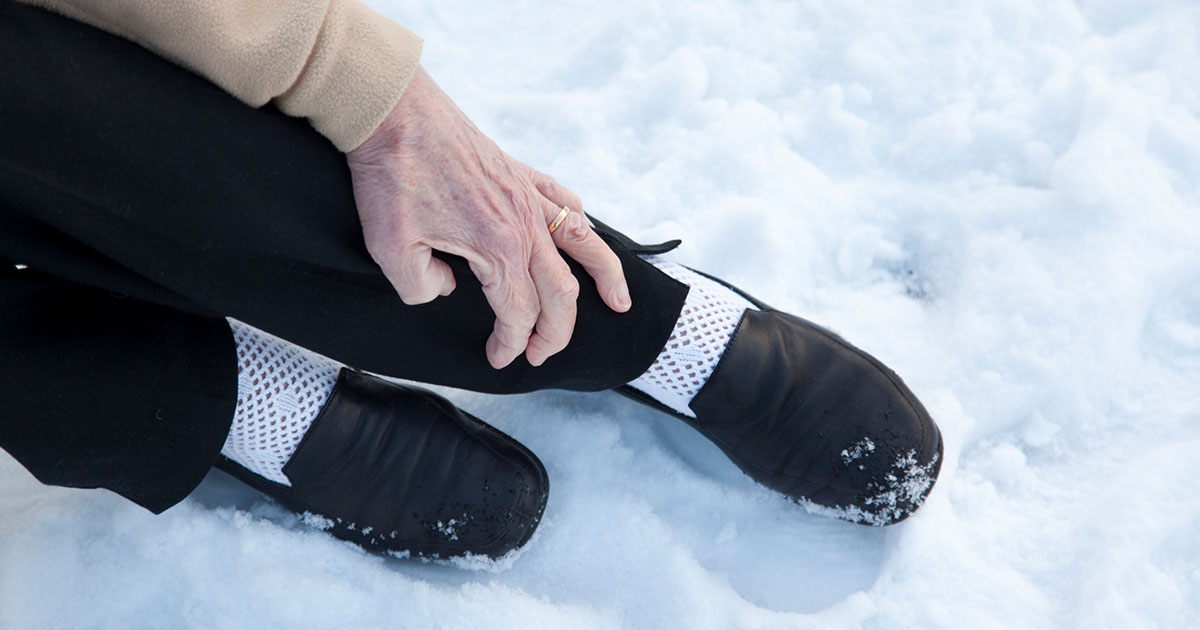 Did you know that falls are a leading cause of injury among Canadians? You can end up with bruises, cuts, broken limbs, cracked ribs, and serious back and/or head injuries, often resulting in time off work.
Statistics show that the majority (67%) of falls happen on the same level resulting from slips and trips. With winter's ice and snow, the number of injuries from slip and fall can increase.
Slips and falls are one of the most common liability claims faced by businesses and sometimes all it takes is a patch of ice on your sidewalk for someone to be injured.
Slips and falls are covered by commercial general liability (CGL) insurance, which is a type of coverage almost every business needs. If clients visit your business location, there is always a risk of a slip and fall or other injury, especially in the winter.
Commercial general liability insurance covers:
Medical bills if someone is injured on your business property
Property damage caused by your business
Settlements
Legal expenses
Damage to property that your business rents
Libel, defamation, slander, and false advertising
Product liability
Where do slips and falls occur?
Falls frequently occur due to water or debris in high-traffic areas such as entrances, stairs, and parking lots. The changing seasons cause added hazards as temperature changes can create wet or icy conditions. These hazards often lead to injuries followed by lawsuits.
To help prevent falls and injuries this winter, keep these safety tips in mind when passing by high-risk areas:
• Floor Mats: Snow and water can be tracked inside on customers' shoes, making the floor and mats wet and slippery.
• Entrances: Often an area of heat exchange, which can cause rapid ice build-up.
• Parking lots: Fresh or melting snow can cause puddles to form, which can turn your entrance, sidewalks, and parking lots into giant ice patches. • Walkways – Areas, where downspouts drain near or onto walkways may become hazardous.
• Ramps and Stairs: Inspect handrails to ensure they are in working condition.
Falls are unexpected, but businesses owners can help mitigate and reduce falls by doing the following:
•Straighten buckled or curled floor mats frequently.
• Check to ensure that the floor is dry and free of debris. Document on your maintenance log sheet.
• Clean wet floor mats or replace them with dry mats frequently.
• Extend the length of the entrance floor mats during wet weather to give customers more time to remove snow and water from their shoes.
• Place "Caution – Wet Floor" signs prominently at the end of the floor mats and near high-traffic entrances.
• Promptly clean snow and check for icy patches at the entrances, sidewalks, and areas around spouts and parking lots. Document on your maintenance log sheet.
• Apply sand and salt regularly during business hours to prevent slipping.