The Right Insurance Will Protect Your Roofing Business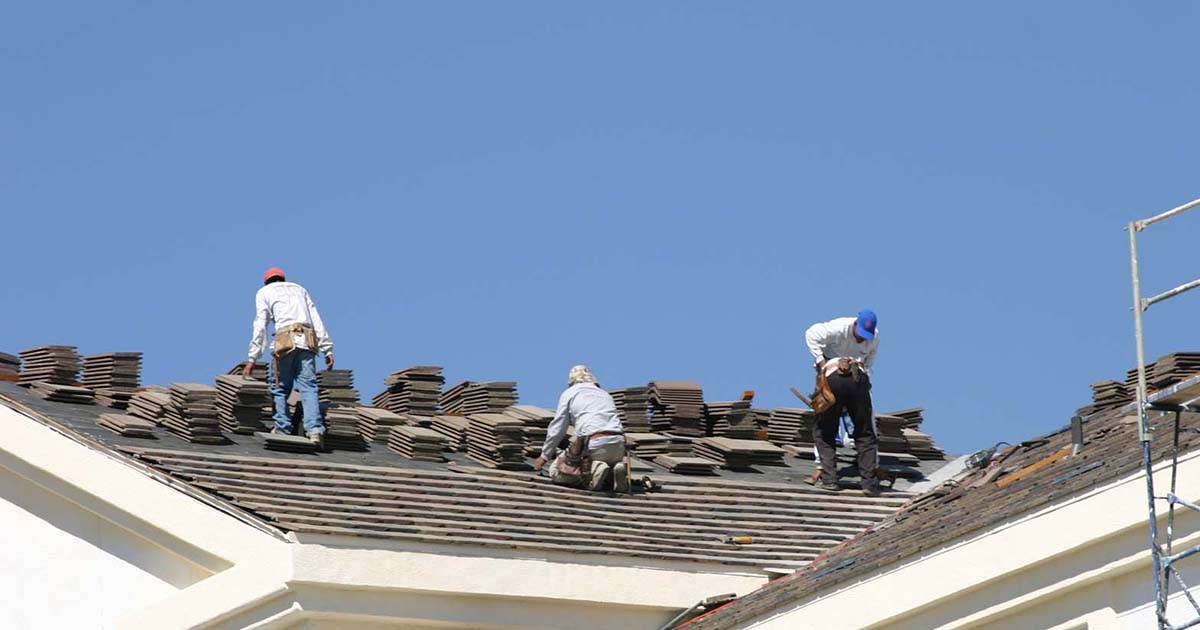 To benefit from the growing roofing business industry, you need to make sure your business is protected. You and your roofing company need protection from accidents, injuries, and lawsuits, or you could be paying for these expenses out-of-pocket, which would put financial stress on your business. Customers may also choose to work only with a roofer who has proper insurance.
The market size of Canada's roofing contractors' industry will be $9.8 billion in revenue in 2022 and it's expected to increase 4.5% this year, too, says IBISWorld.com. The market size of the country's roofing industry has grown an average of 1.3% per year from 2017 to 2022, IBISWorld.
Commercial General Liability Insurance
Commercial general liability insurance (CGL), also known as roofing liability insurance, covers you from common accidents that involve other people's property or cause bodily injury.
If you do not have CGL insurance, you risk the costs of accidents or damages destroying your business and you could also be held personally liable. Most CGL policies cover bodily injury, property damage, legal costs, and advertising injury (for example, slandering a competitor).
Even a small job can potentially cost millions in bodily injury, property damage, and legal costs. You should have enough commercial general liability insurance to cover a worst-case scenario. Roofing companies typically have $2 million to $5 million in coverage.
Surety Bonds
When you accept a job, you are obligated to complete it. A surety bond, or contractor bond, will pay your customer if your business does not complete a job.
You can obtain a surety bond for a specified amount from your insurer. If you do not complete the job, your customer can file a claim with your insurer for up to a maximum amount. Having a surety bond gives potential customers confidence that you will finish a job and that they will receive financial compensation if you go out of business or fail to finish the job for other reasons.
In Canada, all contractors, including roofers, need a surety bond before they accept a contract. Only companies licensed by the Surety Association of Canada may offer you a surety bond.
Workers' compensation
Workers' compensation protects your employees if they are injured or involved in an accident. No matter how many safety precautions you take, there is always the risk of a workplace accident. Workers' compensation protects your employees and your business from the high costs of medical care, lost wages, and lawsuits.
Benefits provide immediate coverage and in most circumstances, by accepting the benefits, your employee gives up his right to sue you and also the right to collect punitive damages. In Canada, almost all businesses must pay into a provincially run workers' compensation program. Each province has its own insurance program with slightly different rules.
Other coverages to consider
You may want to consider additional types of coverage to protect your roofing business.
Tools and equipment insurance will pay to repair or replace stolen or damaged items owned by your company.
Professional liability insurance covers negligence, errors or omissions, and unsatisfactory services. You may want to consider it if you offer design or consulting services.
You need commercial auto insurance for all vehicles you use for work because personal auto insurance will not cover them.