The Western Communities Foundation supports the Exploration Place Museum & Science Centre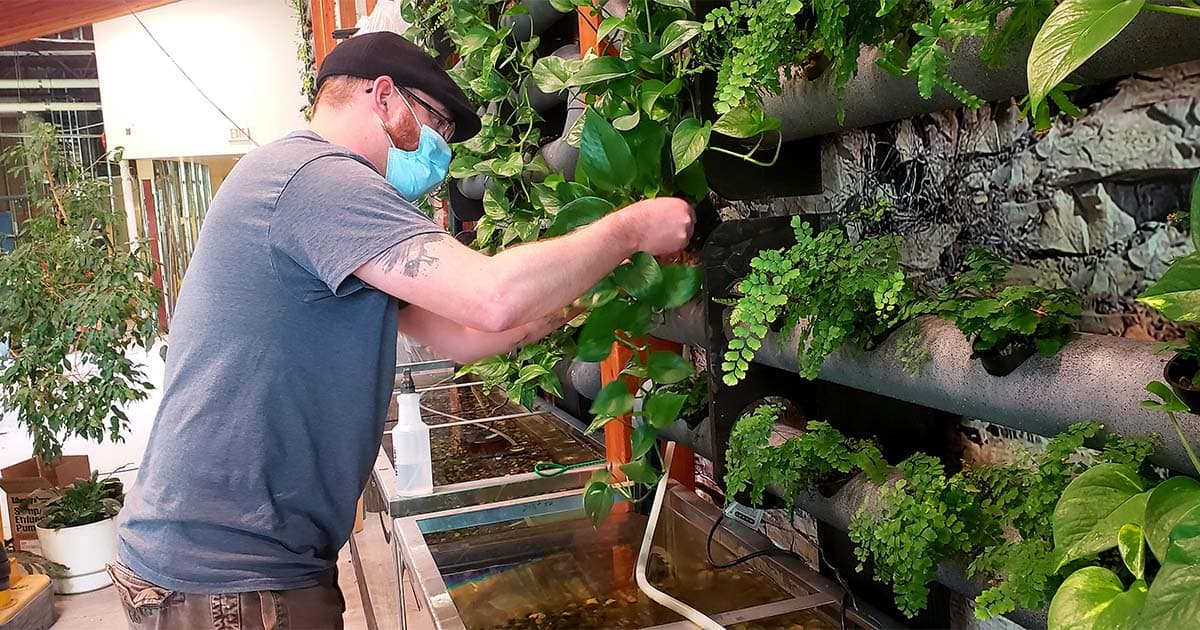 Our Western Financial Group Prince George team selected the Exploration Place Museum & Science Centre to support in 2021. The funds will be used towards constructing the Living Walls Aquaponics System.
Jillese Gauthier, Insurance Advisor, Western Financial Group, said, "The museum needed a renovation - knowing our entire community would get to share and enjoy the results for years to come made it the perfect cause to contribute to.
The living wall's aquaponics system was designed and built entirely in-house by the museum's team. Aquaponics is based on a system where plants and fish have a symbiotic relationship, keeping each other happy and healthy. The plants help reduce the ambient temperature, provide a healthy indoor climate, and will provide an indoor public green space, which will be particularly crucial for well-being during the cold winter months in Northern BC. This gallery will be the home for public programming, teaching the community how the past has informed the present and how we can protect our ecosystem into the future.
The Western teams across Canada are huge supporters of the Western Financial Group Communities Foundation. As insurance experts, adding strength to the places where we gather just makes sense.