Tips for Back-to-School Shopping During Inflation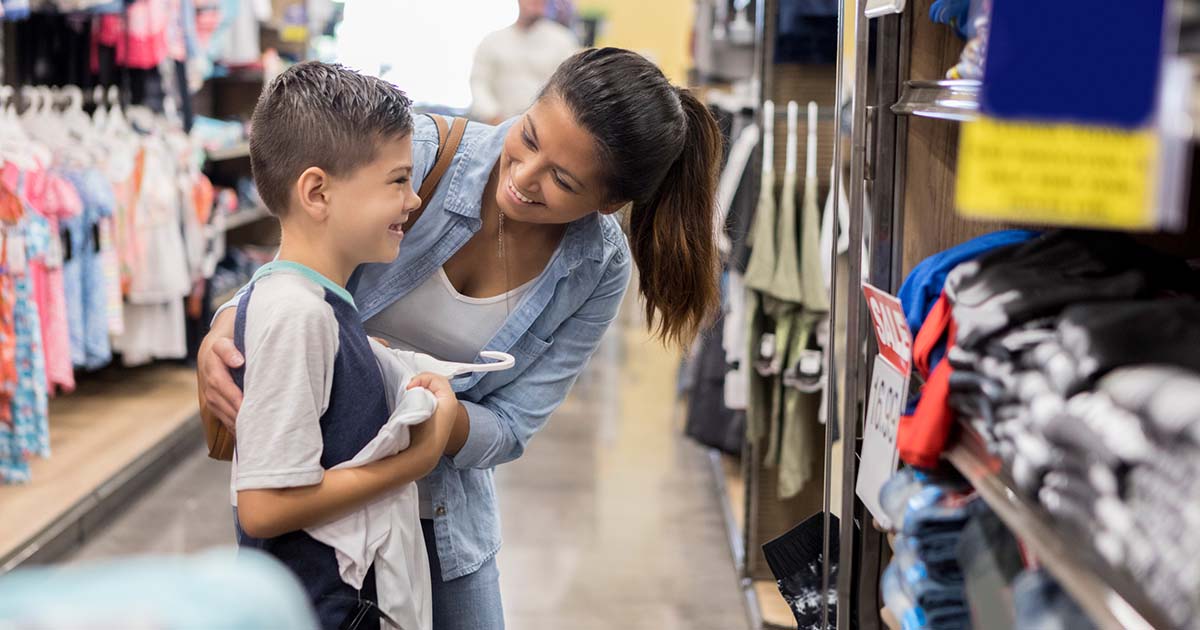 Back-to-school shopping during inflation could give you some sticker shock.
You can get your kids ready to go back to school with some careful budgeting and planning to stretch your dollar.
Inflation is increasing back-to-school shopping costs
Kids and parents are excited for school to return to normal for the 2022-2023 school year but inflation, which was at 8.1% in Canada, is making back-to-school shopping more expensive.
About 85% of Canadians are back-to-school shopping for clothes, books, and electronics and most will spend more than $50. Most of this money is spent at big box retailers and clothing stores. More than a third of parents expect to spend more on back-to-school shopping this year.
Tips for back-to-school shopping during inflation
1. Buy clothing on sale
There should be large discounts on apparel as retailers use back-to-school to clear excess inventory left over because of high prices and slower consumer spending. Stores want to avoid holding inventory for a year and will make sure to clear it with back-to-school sales and discounts.
2. Teach your kids how to budget
Due to inflation, many parents will be back-to-school shopping only for the clothing and supplies their child cannot start the year without. Have your kids make "needs" and "wants" lists and decide whether they want to contribute allowance or babysitting money to buy the best versions of "needs" items or if they are ok with more modest versions.
If they are old enough, decide on a budget and put it on a prepaid card so your kids can make purchases themselves. This helps them feel ownership of the process and they are less likely to leave their new back-to-school things at the playground.
3. Buy refurbished electronics
Supply chain problems could mean that the laptop your child needs for school is unavailable or too expensive. Refurbished electronics are cheaper, more available, and a great way to recycle. Some retailers have them in-store or you can buy them online and check swap groups and local buy-and-sell communities.
4. Do not pay full price
After two years of fewer back-to-school campaigns, retailers are promoting back-to-school sales this year and focusing on deals and saving money in their advertising. With inflation driving up prices of back-to-school supplies, even sale prices are higher than normal, so make sure to look for sales and discounts before you buy.
5. Plan ahead
Before you spend money on new back-to-school items, see what your child already has so you can avoid buying duplicate items.
When purchasing clothing, try to buy items that will fit your child for longer than one year so they can still be worn next year at back-to-school time without being oversized. If you know your child will need a laptop for high school, start setting aside money in advance.