Tips For Better Home Office Lighting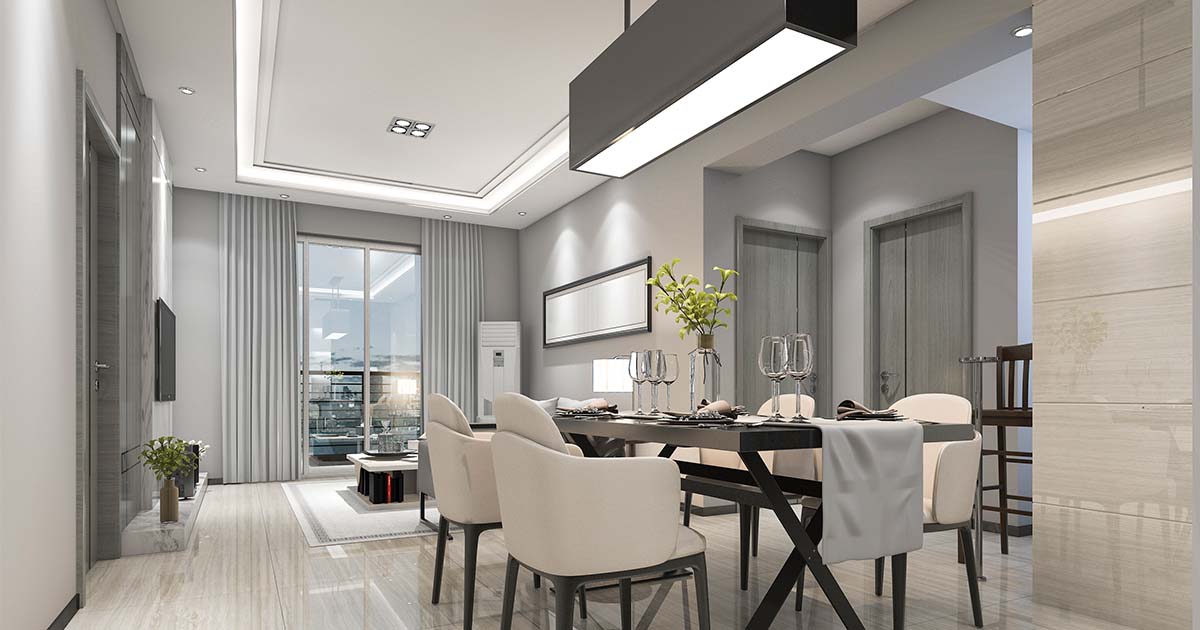 Whether you are setting up a new home office or your current one needs an update, do not forget to light it well. With a little planning, the lighting in your workspace can transform a forgotten corner of the house into a productive sanctuary where you might want to more spend time.
A Harvard Business Review survey found that lighting is one of the "biggest influencers of employee performance, happiness and well-being."
"Bad lighting is associated with a range of ill-health effects, both physical and mental, such as eye strain, headaches, fatigue and also stress and anxiety in more high-pressured work environments...and the lack of natural sunlight has an adverse effect on the body and the mind, and can result in conditions such as seasonal affective disorder (SAD), " notes Forbes magazine.
This applies to your home office as well – having to improvise or having less space when working from home should not mean inadequate lighting.
Use natural light
Sunlight will make your home office more pleasant to work in; just make sure to set your office up in a way that avoids glare from direct sunlight.
Have natural light next to or in front of computer screens and work surfaces to have a view while avoiding glare.
Solar shades reduce heat without compromising the view or light and blinds and screens diffuse sunlight during the brightest times of day.
You can avoid shadows if your workstation faces north or south.
Position light sources to avoid shadows and glare
"Always consider where your light is coming from: A light source set behind you as you work on your computer will almost certainly create an annoying glare on your monitor," says The Spruce. You should have your computer next to or in front of a window and use a task light. Dim the brightness of your monitor and consider adding a light source behind your computer so you are well-lit if you do video calls.
Also, watch for shadows caused by positioning lamps in the wrong place. For example, if you are right-handed, place your lamp on the left so your arm does not cast a shadow.
Use task lighting
Each workspace in your office should have a dedicated light source. Your computer desk should have its own task lighting and so should every other part of your home office, for example, a table used for reviewing photos or layouts.
Have some ambient light
"Eye strain is a serious problem, one that happens from intense use of your eyes–like staring at a computer monitor for eight long hours. Throwing a little ambient light into the mix will help soften the harsh light that can come from just overhead or task lighting," says Y Lighting.
Find ways to diffuse the light in your workspace by using lampshades or upward shining floor lamps so you can illuminate your home office without creating shadows and glare.
Make the most of your space
The right lighting can make even a tiny home office nook into a comfortable place to work. Utilize space-saving light fixtures like sconces, hanging lights, light strips underneath shelving, and mounted task lighting. Sconces are great for small workrooms, and light strips can help you maximize every inch of a built-in office nook.
Decorate with light
Ambient and task lighting make your home office functional, but why not have some fun and personalize your workspace? You can use accent lighting, like picture or mantel lights to draw attention to elements in the room. Decorative lights like wall sconces are nice to look at on their own. If there is a dark corner in the room, add a diffused floor lamp so the room feels inviting instead of lonely.