Tips for Backyard Pool Safety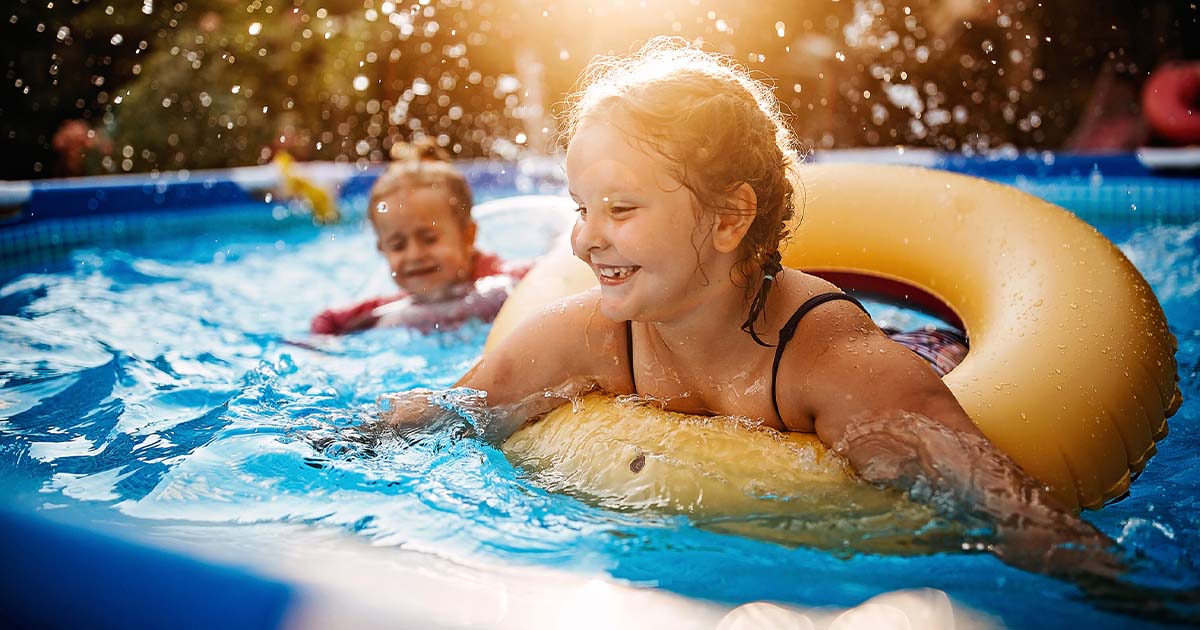 A backyard pool is the ultimate summer pastime, but it can be dangerous without safety precautions.
Drowning is a leading cause of injury and death in children, says the Government of Canada's December 2021 Data Blog.
Most drownings (55%) happened in residential and public swimming pools with more than half (53%) of these cases involving children and infants aged four years and younger, says Data Blog.
Falling into swimming pools can be fatal for young children. Data Blog looks at databases covering approximately the previous 10 years. It found that "the leading cause of drowning-related hospitalizations was drowning while being in, or falling into, a swimming pool, representing 36% of records."
The Lifesaving Society, an organization that works to prevent drowning and water-related injury through training programs, points out the dangers of backyard pools:
Backyard pools are the most common place children under 5 drown.
Drowning is silent and quick.
Most backyard pools are too shallow for safe diving.
Backyard pool safety tips
Here are some backyard pool safety tips:
Swimmers should enter feet first instead of diving.
Have an emergency signal, safety equipment, and emergency procedures.
Do not use drugs or alcohol around the pool.
Have reaching or throwing assists, a first aid kit, and a phone.
Hot tubs should not exceed 40 degrees Celsius.
On-ground pools should be emptied when not in use and above-ground pools should have the steps removed.
Take a Red Cross Swim course to learn how to prevent drownings and make safe rescues.
Take a first aid course and enroll youth in a lifeguard course.
Do not swim if there is thunder or lightning.
Use sunscreen and cover up with light clothing and a hat.
Make sure children and pets are never in the pool unsupervised
Making sure there is always an adult present is one of the most important backyard pool safety rules you can follow.
Always supervise children and pets when they are near the pool.
Install a fence around the pool. The Canadian Red Cross recommends at least 1.2 m high. It should have a self-closing and self-latching gate and should abide by local bylaws.
Use a pool alarm that alerts you if a child or pet falls in the pool.
Cover your pool with a safety cover when it is not being used
Teach kids how to swim
All children who will be near water should take swimming classes.
Kids can take swimming lessons after their fourth birthday because this is when they become able to learn how to stay afloat.
Younger children can splash around, kick their legs, blow bubbles, and start to float with you holding them.
If you are not holding onto them, they should wear a life jacket, which is safer than flotation devices like water wings because it will not deflate.
Teach children rules like staying in the shallow end of the pool.
Teach pets how to swim
Teaching your dog to swim is a little more difficult than teaching a child how to swim. Many people assume dogs are natural swimmers, but this depends on the dog and the breed and is far from the truth. Even if they are good swimmers, dogs can get stuck in the pool and become fatigued.
Put a doggy life vest on your dog and encourage them to go in the water.
Praise them for steps towards learning how to swim.
Allow the life jacket to support them in a proper swimming position while they learn and eventually take it off so they can swim on their own.
Teach your dog how to get out of the pool. You can do this by playing fetch and having them bring toys to you through the pool exit when you are out of the water.
Do not let pets (or kids) drink pool water to prevent water intoxication, which is a bigger risk than chlorine consumption.
Cats will probably not appreciate swimming lessons, but they can wear a life vest if they are near the pool.
Add a small animal saving escape ramp to allow small wildlife to get out of the pool if they fall in.