Tips for Safe Snowmobiling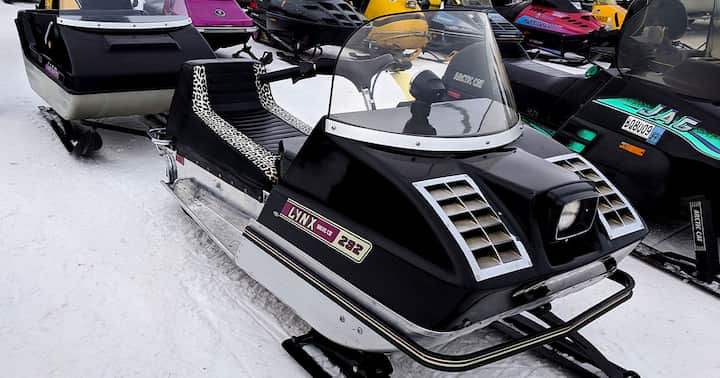 Did you know that the first snowmobile was invented in 1935 by a mechanic from Valcourt, Quebec, Canada? Today, there are over 600,000 snowmobile enthusiasts across Canada. Whether you're a new sledder or an experienced veteran, take a minute and review these safety tips and reminders.
Get your documents up to date
Before you hit the trail, you'll need to get these three documents ready to take with you: proof of insurance, registration, and valid license. Take your proof of insurance because snowmobile insurance is mandatory in every province across Canada. You'll also need your snowmobile registration permit and an acceptable license. A driver's license or snowmobile license, or alternatively, a motorized snow vehicle operator's license are all valid.
Inspect your sled
Your sled has been sitting idle over the summer months. Remember to check:
Fluid levels
Lights
Battery
Brakes
Suspension
Skis
After inspecting your Ski-Doo, don't forget to top up your gas tank.
Check the weather conditions and trail reports
This is especially important if you plan on sledding in areas prone to avalanches. You may also want to avoid sledding if a blizzard is in the forecast. Know the thickness of the ice if you plan on travelling on rivers or lakes. Keep an eye on the windchill as well as you might have to wear extra layers.
Bring the proper gear
Wear a certified helmet, warm clothes, boots, goggles, and gloves. If you're on the lakes or rivers, make sure to wear a floatation snowmobile suit. Charge your GPS, and bring the essentials, including a first aid kit, extra spark plugs, and tools.
Take a course on safe sledding
Some provinces require that you take an approved snowmobile safety course. You may also want to take a course on avalanche safety if you plan on sledding in the backcountry.
Obey the trail signs
Pay attention to hazard markers and local laws and regulations. Watch out for any obstacles such as fallen trees, rocks, or open water. If you go off the trail, make sure you're not trespassing on private property.
Sled with a friend or join a club
It's safer to ride with a partner. If you don't have someone you can snowmobile with, you can join a snowmobile club to meet other sledders. If you're snowmobiling alone, consider telling someone where you'll be and what time you'll return.
From trail sleds to performance sleds, talk to our insurance experts about different coverage options for your snowmobile. Speak to them about snowmobile trailer coverage as well, so you can have peace of mind that your Ski-Doo and trailer are protected.
Keep these tips in mind and have fun on the trails this season!