Today we celebrate Nelson Mandela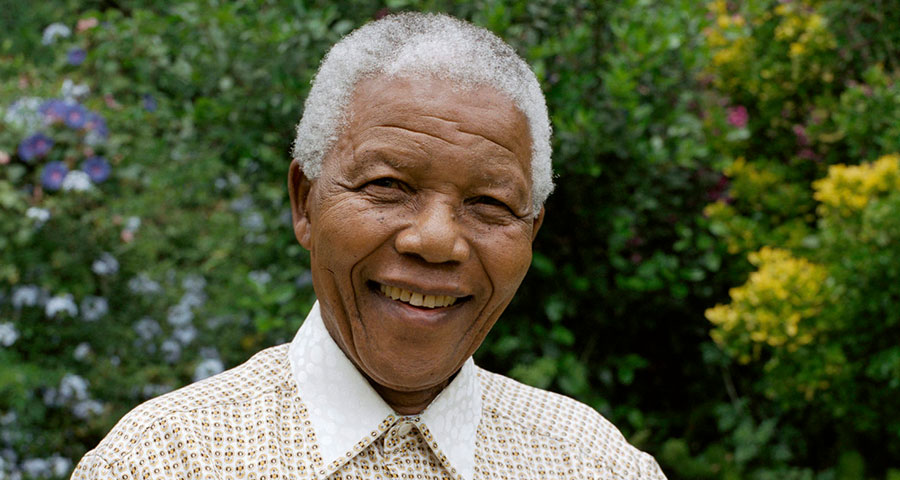 On 18 July every year, we celebrate Nelson Mandela International Day by making a difference in our communities. Mandela Day is an occasion for all of us to take action and inspire change.
Nelson Mandela was born Rolihlahla Mandela on July 18, 1918, at Mvezo in the Transkei in South Africa. He received the name "Nelson" from a teacher when he attended primary school in 1925.
Mandela was a pioneer in ending apartheid and fostering reconciliation in South Africa in the 1990s and sparked change around the world. In 1994, he became South Africa's first Black president and the first democratically elected one.
Before his presidency, he was imprisoned for 27 years for standing up to human rights abuses toward Black South Africans by the apartheid government.
After stepping down as president at the end of his term, Mandela became a philanthropist who focused on education. He pursued rural development, construction of schools, and fighting HIV/AIDS through the Nelson Mandela Foundation, which he founded in 1999.
He died at the age of 95 on December 5, 2013.
Mandela Day focus areas and goals for 2019-2029
The Mandela Day motto is to "Do what you can, with what you have, where you are." Goals and focus areas for 2019-2029 are:
Fund - Invest in sustainable food production that helps those in need sell produce.
Plant - Plant fresh organic foods that are accessible and affordable to communities in need.
Feed - Provide sustainable food to vulnerable communities through home gardens and funded initiatives reaching large numbers of people.
Sustain - Grow sustainable food to fight climate change and environmental damage.
Participate in Nelson Mandela Day all year long
What you can do for Nelson Mandela Day and all year:
Grow cost-effective, organic produce for or in communities in need.
Invest in sustainable food production platforms that help vulnerable communities.
Grow indigenous trees, especially fruit trees, to support food production for vulnerable communities.
Plant a home or community garden to help with climate change.
Visit the Nelson Mandela Day website here for more ideas: https://www.mandeladay.com/pages/what-can-i-do
Five Nelson Mandela quotes
As a life-long activist, Nelson Mandela is an inspiration to people around the world. Here are some of his most-loved quotes:
"What counts in life is not the mere fact that we have lived. It is what difference we have made to the lives of others."
"A winner is a dreamer who never gives up."
"Overcoming poverty is not a task of charity, it is an act of justice."
"Education is the most powerful weapon which you can use to change the world."
"It is in your hands, to make a better world for all who live in it."