Top 3 types of insurance a drywall contractor should have in Ontario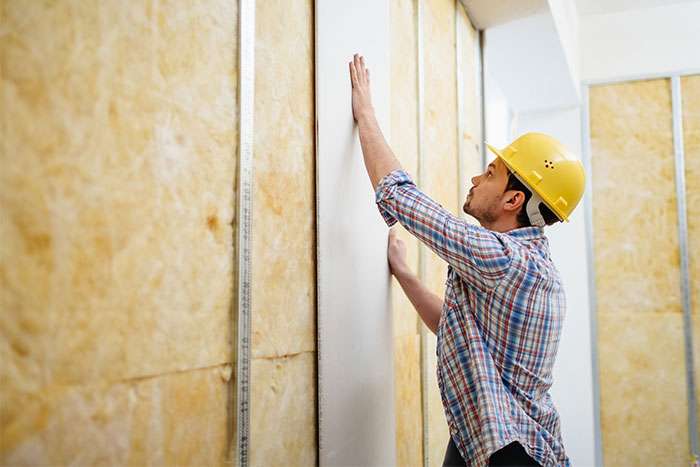 In Ontario, drywall contractors must have liability insurance to operate. Many customers and general contractors will ask for proof of insurance before they will hire you. There are also several other types of insurance that you should have to protect your drywall business.
1. General liability insurance
Your drywaller and plasterer insurance policy will include general liability insurance. General liability coverage protects you from lawsuits if there is a work-related accident that causes bodily injury or property damage. If someone is injured or you damage their property, they may file a liability claim against you, which means you will need to pay for legal costs in addition to compensating them for the damage or injury. For example, someone could be injured when they trip on one of your tools or you could accidentally puncture a water line while installing drywall and cause water damage to a customer's home. Your general liability insurance covers legal and medical expenses and the cost of replacing damaged property.
You should have at least $1,000,000 in coverage but $2,000,000 or more is recommended and does not increase the cost of your policy by much.
General liability insurance does not cover injuries to you or your staff. For this reason, you need workers compensation, which is available through the provincial government.
2. Commercial vehicle insurance
Chances are that you do not take public transportation to work and you must have the proper insurance for your car. Whether you use your own vehicle or lease or rent one, you need commercial auto insurance because your personal car insurance policy does not cover you when you are using your car for work. Commercial vehicle insurance protects you from liability related to car accidents in the same way your personal auto insurance does. It also covers bodily injury and property damage to third parties.
You should have at least $2,000,000 in coverage. Dealing with liability claims can be extremely expensive due to legal fees, medical costs, and compensation for damages or injuries.
3. Tools and equipment insurance
It is advisable for drywall contractors to have insurance for their tools and equipment. As you know, buying new tools and equipment can add up quickly and you cannot do your job without them. Having tools and equipment insurance means that you do not have to stop working if they are lost or damaged. When your tools are insured, replacing them is covered and your insurance will also cover renting tools and equipment while yours are being repaired or replaced.
How to avoid common drywall contractor claims
Like any job, drywalling has specific risks that prevention and insurance can help with. It is important to pay attention while you work and to have the right coverage.
Dust
Dust is the most common cause of insurance claims for drywall businesses. Drywall dust can easily get into HVAC systems and electronics if it is not contained and can be difficult to clean up. Drywall dust can be a problem especially in buildings with multiple units because it can affect the HVAC system for the whole building. You will be glad you have general liability insurance if this type of accident happens on your job site. Always set up containment barriers that contain dust to the area you are working in and seal off air intakes in the area.
Theft
Theft of tools is another common claim among drywallers. Theft at construction sites occurs and can happen in the blink of an eye so tools and equipment coverage is a worthwhile investment. Do not leave tools unattended and make sure to lock your vehicle.
Nails and screws
Screws and nails accidentally hitting plumbing or wiring is another common drywall insurance claim. If a screw nicks a wire or pipe, water damage or a short circuit can occur. A short circuit is a dangerous fire hazard. A screw or nail hitting a pipe can cause water damage, which can be obvious right away or might take years to become apparent. The screw can seal the hole it makes and the plumbing might not leak until much later when the structure or rust shifts and unseals it. Situations like these are examples of why it is important to have liability insurance because the damage can be extensive. Prevention is also important, so if you suspect a screw has nicked a wire or pipe, remove it immediately and check for damage so it can be dealt with before it gets worse.