Top 7 Home Insurance Claims in Canada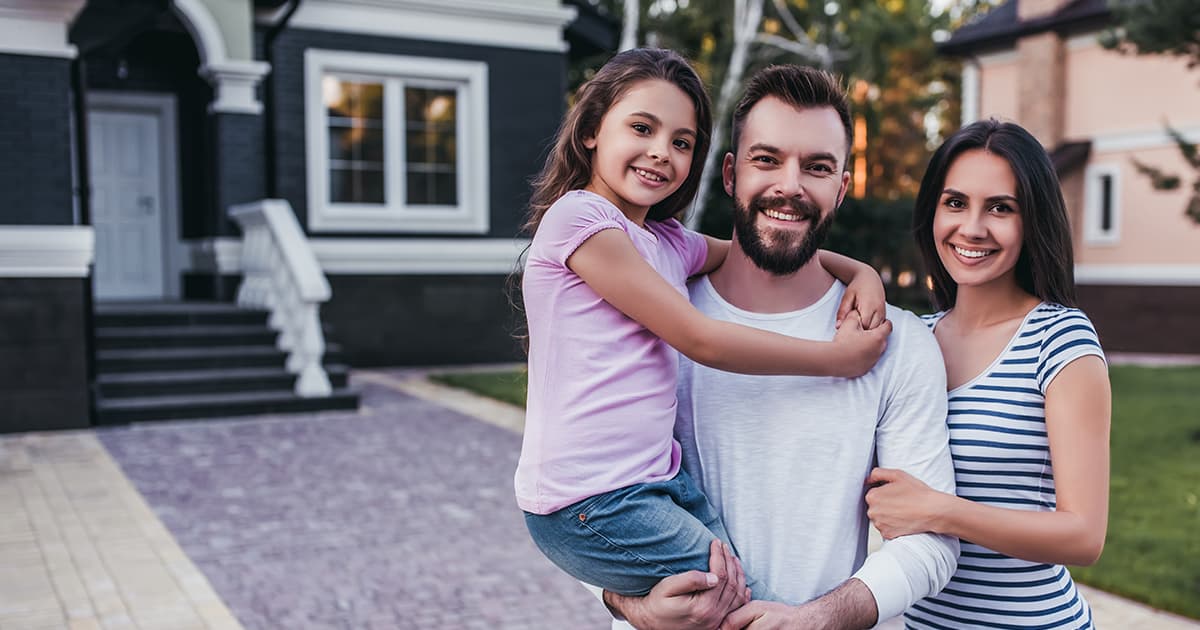 Home insurance helps protect you from the unexpected when it happens. The most common home insurance claims in Canada usually depend on where you live, weather patterns, and individual circumstances.
Here are 7 top home insurance claims:
Water damage
Water damage can be caused by burst pipes, plumbing leaks, watermain breaks, overflow from appliances like washers and dishwashers, or heavy rainfall.
When it comes to water damage coverage most home insurance policies provide some coverage to help protect you from water-related damages.
Did you know that "dirty" water damage is not covered by your home insurance policy?
Any water coming into your home from pipes, drains, septic tank, eavestroughs or down spouts is known as "dirty water damage," and this type of water damage is usually not covered.
You can add sewer backup coverage to your home insurance policy. Overland flooding insurance is usually available for homeowners, but it's not always available for high-risk areas.
Wind and hail damage
Canada has a lot of severe weather like strong winds and hailstorms, which can cause major damage to roofs, windows, siding, gutters, and other vulnerable areas of a home.
Home insurance policies typically cover wind and hail damage, helping homeowners with the costs of repairs or replacements. It's important to note that some policies may have separate deductibles for wind and hail damage.
Your home insurance policy can cover some damage that can be caused by a hurricane, including wind damage and some types of water damage, but doesn't cover flooding.
Most home insurance policies cover damages that may be caused by a hailstorm.
Sewer backup
A sewer backup can be caused by such factors as:
An aging sewer system
Too much rainwater or melted snow entering the sewer system at once
Broken sewer pipeline
Blockages
Sump pump failure
A sewer backup can cause major water damage to the lower floors of your house. Your floors and walls may need to be replaced and there's always the risk of mold. Any personal property you store in your basement can also be destroyed by a sewer backup.
You may assume that your home insurance would cover something as significant as a sewer backup damaging your home, but basic home insurance policies do not cover sewer backups.
Sewer backup coverage can be added to your home insurance policy. Ask your Western Financial Group insurance expert about it.
Fire and smoke damage
One of the most common emergencies faced by Canadians is a fire in their home.
Home insurance policies will typically cover the damages from a fire as long as the fire was not arson.
This type of insurance usually pays to repair, replace, or reconstruct your home in the event it has been damaged by fire and to replace damaged or lost belongings, up to your policy's limit. In most cases, your home insurance will cover kitchen fires, lightning strikes, gas leaks, faulty appliances, among other reasons.
Break-ins and theft
Most home insurance provides protection for theft, break-ins, and burglaries. Details are usually found under the property damage and theft section of your policy.
Your policy would typically reimburse you for the stolen items and repairing any damage caused during the incident.
You can consider buying a security system which may also help reduce insurance premiums. Ask about discounts for this.
Trees
In most cases, your homeowner's insurance covers fallen trees. Home insurance will pay for the repairs to your house, and additional living expenses such as hotel and meals while the renovations are being done if you can't live in your house.
Your home insurance home insurance protects your home, detached structures, and other property regardless of whose side of the fence the tree was on.
If your neighbor's tree falls on your house due to fire or a weather-related event like high winds, lightning, ice, or snow, your home insurance should cover the damage.
Liability claims
Accidents can happen. If someone gets injured or their property is damaged, you may be faced with a lawsuit.
It's usually recommended that you have $1 million in liability insurance on your home insurance policy, but $2 million or more is ideal. Usually, raising your limit won't make your payments go up by too much.
It's important to review the liability coverage limits in your policy and consider increasing them, if necessary, especially if you frequently host guests or have a high-risk property. Ask your Western insurance expert to review your policy with you.
Home Insurance Claims Tips
Call your insurer as soon as possible to start the process.
Have a home inventory list and photos to make filing your claim easier.
Be thorough when getting estimates and include contents in your claim.
Keep records of all communications with your insurer to ensure there are no discrepancies.
Get quotes from independent contractors for comparison.
Make sure you are getting a fair settlement to repair or replace your home and its contents.