Top 7 Types of Insurance a Steamfitter Contractor Should Have in Ontario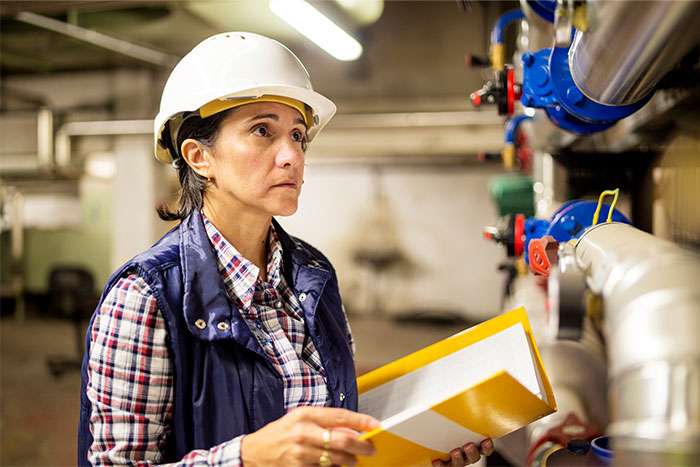 Working as a steamfitter contractor in Ontario is an occupation with many responsibilities. It can be a rewarding career but brings with it risks of injury and property damage. Whether you work on residential, industrial, or commercial projects, working with gases and liquids that are under high pressure means that accidents can happen. You are responsible for piping layouts, fabrication, installation of pipes, and repairing and maintaining systems, which means you could damage existing pipes, install something improperly, or cause water damage. You or another person, like a customer, could be injured on a job site or your inventory could be stolen. The many risks of steamfitting can be mitigated with the right insurance policy.
What insurance do steamfitter contractors need in Ontario?
Steamfitters in Ontario are responsible for protecting their clients and businesses with the right insurance. There are several types of coverage that steamfitter contractors must have and some that they should consider for better protection from the inherent risks of their occupation. Steamfitter contractors can purchase plumbers insurance, which can be customized specifically for the risks that your business faces.
1. Commercial general liability insurance
Most businesses need commercial general liability insurance and construction contractors in Ontario are required to have it. Commercial general liability insurance protects you from liability claims filed against your business by a client or other third party who has suffered bodily injury or property damage resulting from your business activities. Even if you have years of experience as a steamfitter, there is always a chance that something can go wrong on a job site and someone could be injured or property could be damaged. There could be an accident that results in water damage, for example, or your client could be injured when they stop by to check on the progress of your project. The costs of liability claims are high and you should have more liability coverage than you think you could need. You should have at least $2,000,000 in commercial general liability coverage and might consider having $5,000,000 or more if you work on large contracts or operate a large business.
2. Commercial vehicle insurance
You must make sure to have commercial vehicle insurance for all vehicles you and your staff use for traveling to work and transporting tools and materials. Commercial vehicle insurance covers medical expenses, legal costs, and property damage. Like with general liability insurance, you should have at least $2,000,000 in coverage because of the potentially high costs of a liability claim if you are responsible for an accident involving a work vehicle. Legally you need much less than that but it is not advisable to have only the minimum coverage required by law. You can increase the limit of your policy substantially without increasing your premium by much.
3. Tools and equipment coverage
Your tools and equipment are needed to do your job every day and would be expensive to replace if your business suffered a large loss. Tools and equipment coverage covers the cost of repairing or replacing tools and equipment if they are damaged by an event covered by your policy, such as theft, fire, a natural disaster, or vandalism. Coverage also extends to the costs of renting tools and equipment so you can continue working while you wait for your tools and equipment to be repaired or replaced.
4. Commercial property insurance
If you have a shop or office, you need to protect your building and its contents with commercial property insurance. If a loss that is covered by your policy occurs, for example, there is a fire or break in, your building and your property will be covered. You will be compensated for damage to the building itself, your office equipment and computers, and other property kept at your business location. This type of insurance also covers injuries to third parties that occur in your shop or office.
5. Installation floater
Because materials are expensive and theft at construction sites is common, you may want to consider an installation floater. This type of coverage is added to your existing policy to protect property that is awaiting installation on a job site. The materials will be covered until they are installed and this coverage also applies when they are being transported. An installation floater protects your materials from a range of risks like theft, fire, and other forms of damage.
6. Errors and omissions insurance
Errors and omissions insurance (E&O) is typically purchased by business owners in industries that offer professional services and advice, such as law, financial services, and medicine, but people in many other occupations, such as steamfitting, can benefit from having it. If there is a flaw in the piping layout you design and it results in an injury or property damage, errors and omissions insurance will cover the expenses of a liability claim that can otherwise be unaffordable and could bankrupt your business.
7. Workers' compensation insurance
Workers' compensation is essential for steamfitter contractors in Ontario. It is administrated by the Workplace Safety and Insurance Board and employers pay into it to obtain coverage for their employees. Workers' compensation provides benefits if you or your employees suffer a work-related illness or injury and covers lost wages and medical expenses. You should make sure to have some form of workers' compensation insurance even if you do not have employees. You may be able to add additional coverage to your plumbers insurance policy.