Transgender Day of Remembrance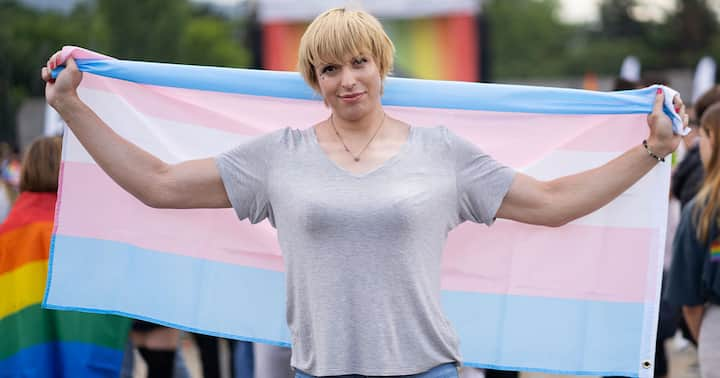 November 20 is International Transgender Day of Remembrance. The first one took place in 1999 in San Francisco to honor Rita Hester who was murdered in 1998 and Transgender Day of Remembrance is now a worldwide event. It recognizes those who have been killed because of transphobic violence and people who continue to face discrimination and violence as they work towards inclusive communities.
Transphobic violence fatality statistics
Transrespect versus Transphobia Worldwide (TvT) uses local and national news stories to compile a list of murders and deaths related to transphobia. The 2020 Trans Murder Monitoring report included the killings of 350 transgender people that happened between October 1, 2019, and September 30, 2020, up from 331 in 2019.
The average age of people killed was 31 and the youngest was 15.
22% of the murders took place in the victim's home.
Most of the murders were in South and Central America and totaled 287, with Brazil accounting for 43% of global deaths, or 152 people.
Mexico had 57 deaths.
The United States had 28.
The report lists two murders in Canada.
The Human Rights Campaign (HRC) compiles a separate list for the US. In 2021 there have been 44 violent fatalities of transgender or gender non-conforming people.
According to HRC, "These victims were killed by acquaintances, partners or strangers, some of whom have been arrested and charged, while others have yet to be identified. Some of these cases involve clear anti-transgender bias. In others, the victim's transgender status may have put them at risk in other ways, such as forcing them into unemployment, poverty, homelessness and/or survival sex work."
Transphobic violence trending upwards
Sadly, these statistics are just the tip of the iceberg because many murders and hate crimes are unreported or misreported. The true number is likely far higher and the authors of the Trans Murder Monitoring Report say there is an alarming upwards trend throughout data from 2008 to 2020. Trans women and transfeminine people are the most vulnerable and account for 98% of reported murders.
"Behind the statistical representation of numbers and percentages, there are people whose lives we value and who we, as societies, failed to protect," say report authors.
The pandemic has affected LGBTQ people disproportionately and "The impact of COVID-19 is being felt most severely by trans people who are homeless, sex workers, disabled, migrants, refugees, asylum seekers, poor, and/or elderly."
Canadian statistics are sparse but distressing
Canadian statistics are more difficult to find but the information that is available indicates a high rate of discrimination. According to Egale, "...we continue to see little to no data collection on this topic; which continues to look over gender minority communities like trans, non-binary, gender diverse, and gender non-conforming people."
According to the Public Service Alliance of Canada, the available information shows that in Ontario:
43% of trans people have attempted suicide.
Two-thirds have avoided public spaces because they feared harassment.
18% have been turned down for a job because they were trans and 32% suspect this was the case.
17% have declined a job because of a lack of a safe, trans-positive work environment.
28% could not get references with their current pronoun or name.
58% were unable to get academic transcripts with the correct sex designation or name.