Insurance for a U.S. Ski Vacation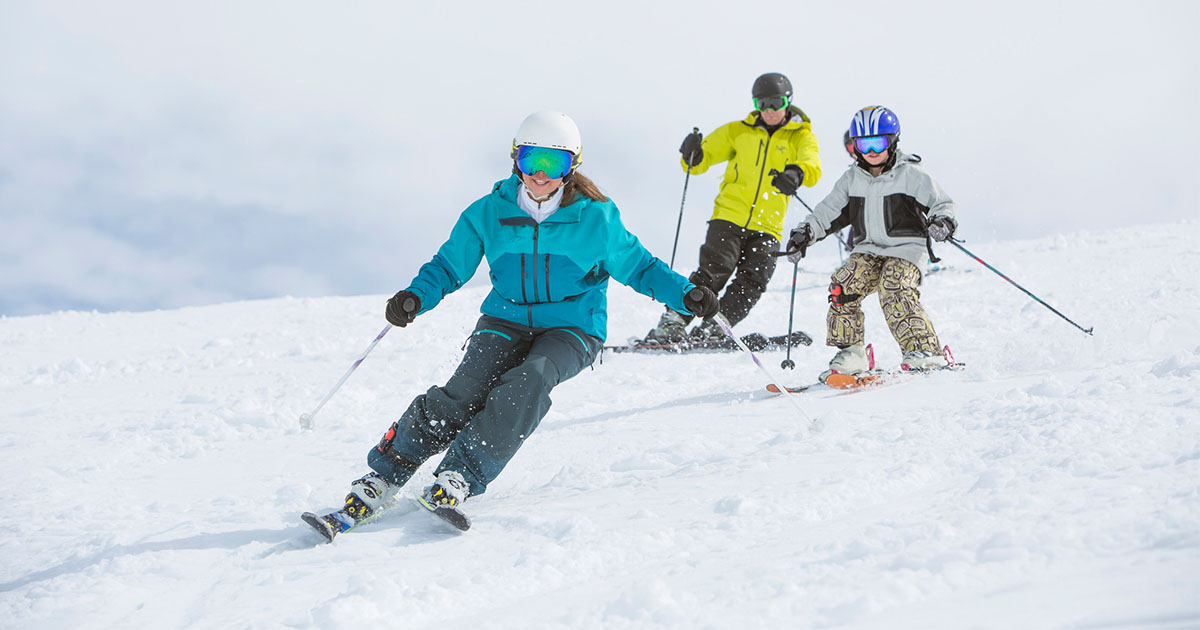 Going skiing in the United States is an amazing winter holiday for Canadians, but it is essential that you and your family are protected with travel insurance before you leave. Make sure to have travel medical insurance and consider trip cancellation and interruption and lost baggage coverage.
Talk to your Western insurance expert about purchasing travel insurance for a ski vacation to the U.S. We have the knowledge and expertise to guide you through this process.
What if I get injured?
Going to the hospital in the U.S. can be extremely expensive and your provincial health care does not cover injuries that happen when you are in the U.S.
This is why it is important to have travel insurance before you leave the country. If you are injured on your ski trip, your travel insurance will help pay for your medical care.
Common skiing injuries
Whether you are an experienced skier or a beginner, you can be injured while skiing. Common injuries include:
Wrist fractures – when we fall, we instinctively brace ourselves with our hands and this can cause a broken wrist.
Knee injuries – ACL tears are a common injury resulting from falls or landing jumps incorrectly.
Skier's thumb - when a skier falls holding a ski pole, the UCL, a ligament at the base of the thumb, can tear.
Concussions – a fall can result in a concussion, which can be very serious.
Ankle injuries – falls can cause fractured or sprained ankles.
Your Western travel insurance expert will answer any questions you may have about what insurance you need for traveling to the United States.
What insurance do I need?
There are several types of travel insurance you should consider when going on a ski vacation to the U.S.
Travel medical insurance
If you are traveling to the U.S., you cannot do without travel medical insurance. Travel medical insurance typically covers medical emergencies even if you are doing sports like skiing or snowboarding, as long as you are not doing it professionally and stay in the marked boundaries.
Travel medical insurance covers:
Hospitalization
Ambulance rides
Dental care
Medicines and drugs
Exams, x-rays, lab tests, anesthetics,
Operating room charges
Some policies cover COVID-19
Medical evacuation
Make sure your travel medical insurance covers medical evacuation. This means it covers transportation to Canada or the nearest place that can treat you in a medical emergency.
Also, make sure your travel medical insurance covers pre-existing medical conditions. It is important to understand your policy before you purchase it.
You can purchase travel medical insurance on its own or as part of a comprehensive travel insurance policy. You may also want to consider coverage for lost luggage and unexpected changes in travel plans.
Trip cancellation and interruption insurance
Trip cancellation and interruption insurance covers non-refundable and unexpected expenses if you have to cancel your trip , cut it short, or return home later than planned.
Lost baggage insurance
If you arrive at your destination to find that your luggage has not lost baggage coverage will help you replace your missing items so you can still enjoy your vacation.
Western has travel insurance experts across Canada. Fill out our form in one minute. One of our insurance brokers will contact you shortly. Our experts are also available now in branch or on the phone to help you navigate the travel insurance journey that will give you the right policy for your situation.