Understanding Car Insurance in Canada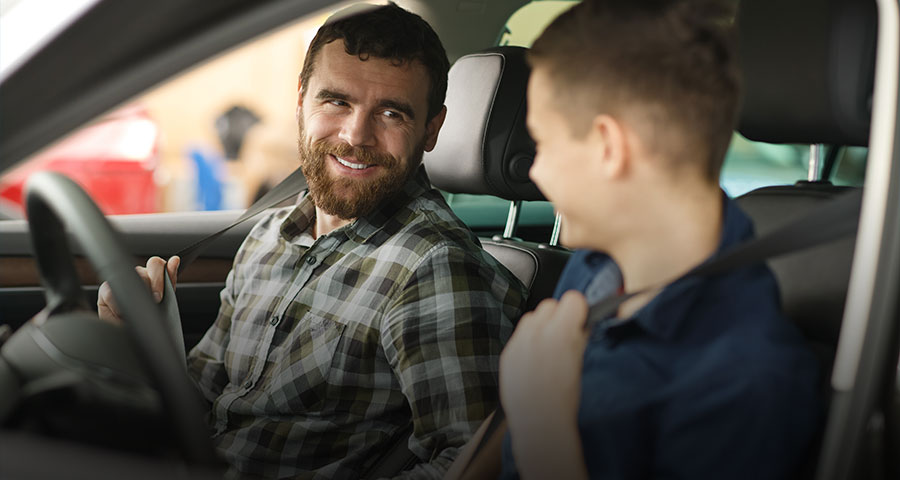 If you're new to car insurance in Canada, navigating through the intricacies can be challenging. It's important to grasp the basics of car insurance, including coverage options and how to obtain it. Car insurance is not only required by law but also serves as protection for you as a driver and vehicle owner. Familiarizing yourself with how car insurance works and the specific type of insurance you need before hitting the road is essential. Let's delve into the fundamental aspects.
Car Insurance Explained: Do You Need It to Drive?
Car insurance is a mandatory form of protection that safeguards you from financial losses resulting from potential accidenUnderstanding Car Insurance in Canadats. It covers damages caused to other individuals or their vehicles if you're held responsible for an accident. With comprehensive coverage, it can even protect you from expenses related to damages to your own vehicle resulting from at-fault accidents. When you enter into a contract with an insurance provider, you'll need to pay a premium to keep your car insurance policy active. In Canada, car insurance is tied to the vehicle, not the driver. Therefore, you must have insurance for your car to drive it legally. However, the policy should include all drivers and their proper assignment. For instance, if you frequently drive someone else's car despite not owning one yourself, you will likely need to be added to that person's car insurance policy for adequate protection. Conversely, if you have leased, financed, or purchased your own car, you must obtain a car insurance policy for your specific vehicle before driving it. In addition to the mandatory coverage required by law, you can opt for additional coverages to enhance your protection.
How Car Insurance Operates in Canada
Car insurance regulations vary across provinces, and there is no universal approach. While car insurance is compulsory nationwide, it is regulated at the provincial level, resulting in a mix of public and private insurance systems. Some provinces even employ a hybrid system. Let's explore these different types and how they differ.
Public Car Insurance:
Under the public insurance system, the insurance provider for your car (and all other car owners in that province) is a government-owned corporation. In certain cases, you may have the option to augment your coverage with a privately-owned, publicly traded, or mutual insurance company.
Private Car Insurance:
Private car insurance involves insurance companies that are privately owned, publicly traded, or mutual. These companies offer insurance coverage to all car owners in the respective province.
Public vs. Private Car Insurance by Province:
In British Columbia, Saskatchewan, and Manitoba, the government manages the car insurance industry entirely. However, in British Columbia, non-public insurers can offer additional optional coverages. In all other provinces and territories, private insurers administer car insurance, except for Quebec, which employs a hybrid model. In Quebec, the public insurer handles insurance for bodily injuries, while private insurers provide coverage for other aspects like Civil Liability, Collision, and Comprehensive.
Types of Car Insurance in Canada
In addition to mandatory insurance, which varies by province, there are enhanced coverage options or add-ons available. Western, for instance, offers the following coverages:
Mandatory Coverage:
Liability: Covers damages if you injure someone or damage their property and face a lawsuit.
Accident Benefits: Provides benefits for injuries sustained in an automobile accident, regardless of fault.
Direct Compensation: Covers damages to your car if you're not at fault, while at-fault damages require optional collision coverage.
Uninsured Automobile Coverage: Covers medical costs and damages when an uninsured driver is at fault.
Enhanced/Optional Coverage:
Specified Perils: Protects your vehicle against specific perils like fire, floods, hail, or theft.
Comprehensive: Provides coverage for other insured damages to your vehicle, excluding collision or upset.
Collision or Upset: Covers damages to your vehicle resulting from a collision with another vehicle or object. To learn more about comprehensive vs collision insurance, you can read our dedicated article on the topic.
All Perils: This option combines the coverages of Collision or Upset and Comprehensive.
How to Obtain Car Insurance

For private car insurance, many insurance providers offer online quotes, making it a convenient first step. At Western Financial Group, you can request a quote online within minutes. An insurance expert will contact you immediately to gather the appropriate information to provide an accurate quote. The process is quick, easy, and streamlined from start to finish. If you require further information, do not hesitate to inquire further with your sales representative.
For public car insurance, it is advisable to consult the government-owned corporation in your province to ensure accurate information regarding the process of obtaining the right car insurance. Western Financial Group is authorized to sell ICBC, MPI and SGI policies in British Columbia, Manitoba and Saskatchewan, and we offer various convenient ways to purchase, including email, phone, or in-person at any of our locations.
Calculating Car Insurance Premiums
Whether your insurance is provided by a public or private insurer, several factors influence the calculation of premiums. These factors include the type of car you drive, your driving record, and the coverage options you select. For a more detailed understanding of how car insurance premiums are calculated, refer to the relevant information provided by your insurer.
Saving on Car Insurance
There are various opportunities to save on car insurance, and Western offers several options. For instance, bundling your home and car insurance policies together can result in savings. Additionally, being an alumnus or professional may make you eligible for preferred rates. To discover more tips on saving money on car insurance, you can speak with one of our insurance experts.
Understanding the ins and outs of car insurance in Canada is crucial for every driver. By familiarizing yourself with the basics, coverage options, and procedures for obtaining car insurance, you can ensure that you meet the legal requirements and protect yourself from potential financial losses in the event of an accident.