We're listening - Western continues to prioritize excellent customer care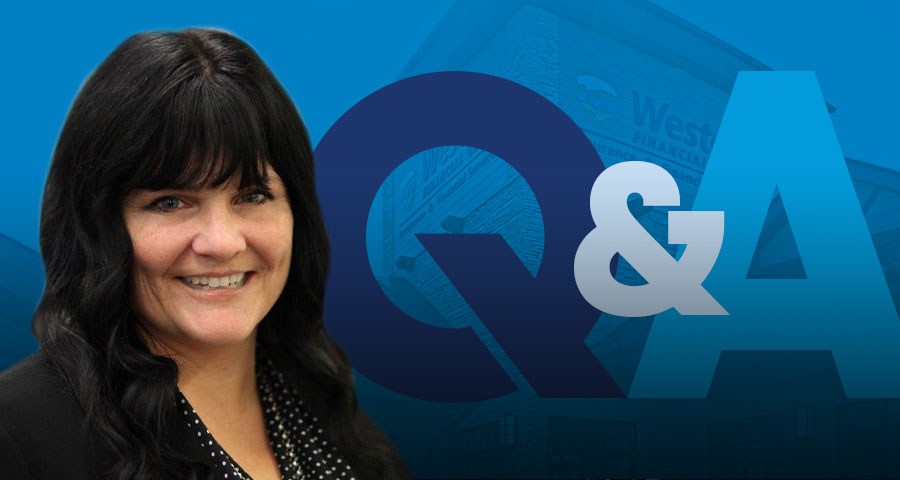 Shannon Burch, Customer Contact Centre director at Western Financial Group, discusses how authenticity, insurance expertise and empathy strengthen client care. Western's commitment to customer service excellence and a personalized shopping experience starts with passionate communicators.
What makes our service at the Customer Contact Centre stand out?
Western has always been a brand that delivers an experience where customers feel very appreciated. The service is personalized just for them and they understand that their business is valued by Western. That is not easy to do consistently across different provinces, branches and interaction points. Our experts do a really good job of that — that makes us stand out. It is our goal to replicate that same personalized, highly authentic service so that customers can receive it from the comfort of their couch. Whether our customers prefer to go into a branch or connect with us virtually they can anticipate an exceptional experience.
What efforts or tools are in place to keep customers our number one priority?
Everything we do is always about our customers. It starts with how our virtual Insurance Advisors interact with customers over the phone or by email. Our advisors could interact with 50 to 60 customers a day. We want customers to feel appreciated, that they're cared for and that we're building trust. Each customer should expect that interaction is personalized for them.
We're listening. That means ensuring we understand what the customer is saying and what it is we say to them and how that could be heard. It is about examining how that interaction felt and how that may have played out from the customer's perspective and reminding our experts the benefits they provide.
What is it that makes your customer service representatives industry experts?
In the Contact Centre, every single person who picks up the phone or responds to an email is a licensed Insurance Advisor with great product knowledge. Our staff can renew policies, make changes or add ons or they can sell a new policy if a customer required that. Similarly, our digital sales team is comprised of Account Executives licensed in multiple provinces, each with years of insurance experience.
Could you describe your team's focus and effort to solve customers' problems?
Empathy and tone of voice, in addition to the words we use, are among the most important aspects when it comes to any virtual interaction. We are all about ensuring that customers feel they are going to be taken care of. We are there to listen to customers, understand any problem they may have and answer questions without making any assumptions. As it is with any contact centre offering remote interactions, one customer could be from British Columbia and the next, Manitoba. One person could need car insurance and the next, home insurance. It is essential that our employees are great listeners who are always thinking about what the customer is saying before providing the advice and potential solution.
When Western made the decision to close branches to walk in traffic at the onset of COVID-19, we were available to help customers and reassure them that everything was going to be OK. Their policies were still in place and we kept them updated on what was happening in the insurance industry. We continue to hear positive comments from our customers.
One customer recently told us "that they felt their situation was complex, yet the insurance advisor on the phone had a clear understanding of the situation. Our team took the time to understand what was needed and made it easy for that person."
Do you ask customers for feedback and how do you use that information?
Under CRTC regulations, all interactions must be recorded and stored. This provides us resources to find out from listening to customers how they are feeling, what works and what does not. Western Financial Group seeks our customers feedback which is then provided to us. We use the customers feedback to strengthen the experiences we provide and ensure we are offering what customers want.
One aspect under development is further customer feedback moments in our interactions ie. being able to ask customers right away. Customers would be empowered to talk about a specific interaction moments after. This type of technology eliminates guessing how a customer felt an interaction went. This information is essential in continuously elevating the experience Western provides customers.
How do we ensure our customer service representatives are top tier?
It starts with Western Financial Group. Having our brand recognized as a top employer, like Western's is, draws people of top quality to want to work here. From there, we look for people who are passionate about helping others and want to do so in a dynamic fashion. These are individuals who draw upon a wealth of information or know how to find it. They must be great communicators.
We focus on the soft skills in the virtual channels, because they have to communicate without body language. When you smile, the customer hears that. That is so important that you can create that experience for a customer. It's your voice, your words, your empathy for people and willingness to help that is important in a contact centre.
Then, there's the requirements of the job, such as the licensing. All our representatives are provincially licensed to serve Canadians. We have career paths and people are diligent in working through the levels of insurance licenses to build that expertise.