Western Awards 45 Infrastructure Grants in 2017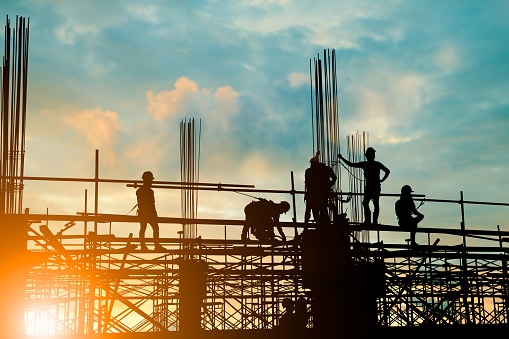 Continued support for western Canadian Communities
Western Financial Group awards 45 infrastructure grants totalling $225,000
High River, AB - Western Financial Group (Western), through its charitable arm, the Western Communities Foundation, has awarded 45 infrastructure grants of $5,000 each for 2017.
The Foundation's Infrastructure Grant Program provides financial assistance for projects supporting public health, public housing, education, and recreation in the communities where Western operates.
Funds for the infrastructure grants are raised by employees of Western through an annual Support the Cause Day Walk and other charitable ventures. Winners are chosen lottery-style from a pool of deserving nominees put forth by the various branches and affiliates of Western.
Since its inception in 2002, the Western Communities Foundation has contributed nearly $2 million to the communities where Western operates.
2017 Grant Recipients
British Columbia
Campbell River: Campbell River Minor Baseball facility upgrade
Cranbrook: Playlot upgrade for the Boys' and Girls' club
Duncan: Sundrops Child & Family Development Centre – new building
Elkford: Playground equipment upgrade Devonian Park
Fruitvale: Beaver Valley Arena – renovation to arena viewing room
Mill Bay: Shawnigan Pavilion Community Park upgrade (seating and bike racks)
Mission: Black Mountain Elementary School playground enhancement
Nanaimo (Port Place): Coal Tyee Elementary School playground upgrade
Nanaimo: Scouts Canada – repairs to Scout Hut
Pender Island: Multi-use play space for Epicentre Family Co-op
Prince George: New fire hall
Richmond (Cambie): City of Richmond South Arm Community Fitness Centre upgrade
Richmond (Steveston): Tomekichi Homma Elementary School courtyard renovation
Saanichton: Farmlands Trust (Greater Victoria) Society irrigation maintenance
Sparwood: New scoreboard for Sparwood Secondary School
Surrey (Grandview Corners): Peace Arch ER expansion
Victoria (Admiral's Walk): Saanich Neighbourhood Place (new childcare facility)
Victoria (Bay Centre): Brain Injury Society upgrade and improve facility
Victoria (Eagle Creek): Glanford Middle School replacement project playground upgrades
Victoria (Shelbourne): Frank Hobbs Playground Project
Victoria (Tillicum): BOE School District 361 community sign board
Victoria (Westshore): City of Colwood park upgrade
Victoria: Victoria Women's Transition House Society lighting upgrade
Westbank: Ga Ga ball play area
Alberta
Bassano: Bassano Curling Rink plant upgrade – brine chiller
Drumheller: Habitat for Humanity
Fariview/Grimshaw: Kids with Cancer Society renovation of Kids with Cancer Home
Grande Cache: Sheldon Coats Elementary Playground
High River: Millennium Park remediation at Medicine Tree Manor
Medicine Hat: Extreme Shelter renovation for SPCA
Morrin: Morrin Arena new roof
Peace River: New community arena
Vegreville: Town of Vegreville New RJV soccer park
Vermillion: Living Well Campaign – modernize senior lodge rooms
Vulcan: Swimming pool upgrade
Manitoba
Brandon: Festival Park new amphitheatre at Riverbank Discovery Centre
Gilbert Plains: Gilbert Plains splash park renovation
Souris: Souris Health Auxiliary ultrasound machine
Winnipeg: Laidlaw School outdoor space improvement project
Winnipeg: Minnetonka School playground
Winnipeg: Wayoata School greening project
Saskatchewan
Assiniboia: New fire truck
LeRoy: LeRoy Daycare building
Melfort: Melfort Chapter of Habitat for Humanity
Rosetown: Walter Aseltine School Playground
Western Communities Foundation
Founded in 2002, the Western Communities Foundation serves to give back to the communities where Western employees live and work, and foster employee pride and engagement. The Foundation's core donation programs include community infrastructure grants, Exceptional Achievement Citation & Bursary Awards for graduating high school students and a Matching Grants program. Since its inception, the Western Communities Foundation has raised more than $1 million to support local communities.
Western Financial Group Inc.
Western Financial Group is a diversified insurance services company that serves customers across Western Canada. Founded in 1996 and headquartered in High River, Alberta, Western provides personal and business insurance services through more than 157 locations, affiliates and online. With a skilled team of approximately 1,700 employees, Western is committed to building the strongest insurance organization in Western Canada.
Connect with us on Facebook, Twitter and LinkedIn. Western Financial Group is a subsidiary of Trimont Financial, a subsidiary of Wawanesa Mutual Insurance Company.