Western Congratulates Financial Services Graduates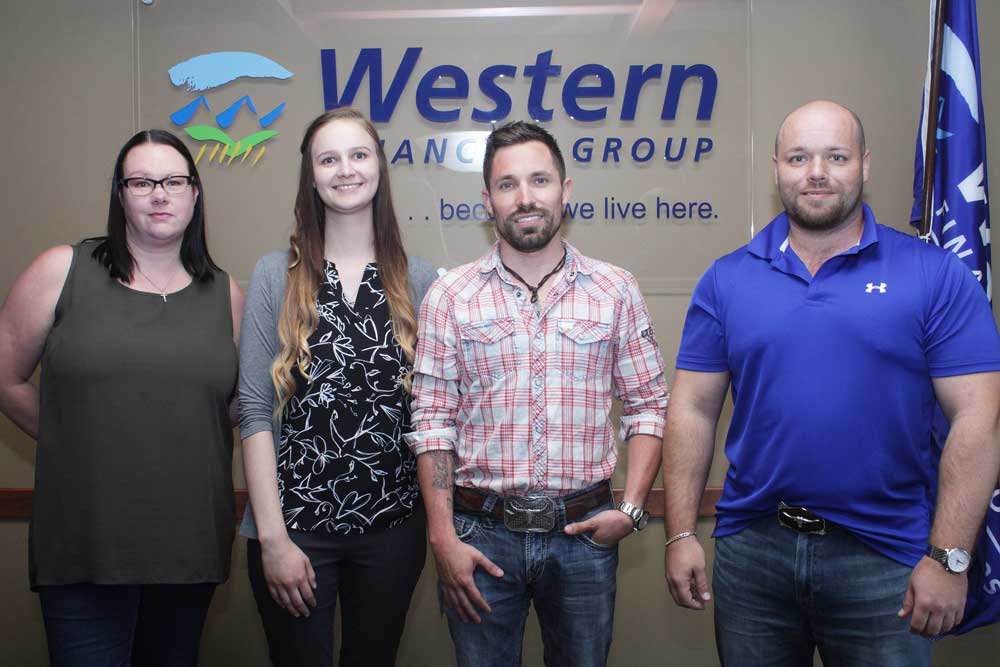 Congratulations to Western Financial Group's latest graduates of the Financial Services (FS) Account Executive training as they're now ready to serve customers through their new positions. Team members Jeff Hrymak, Dawn Meredith, Celeste Joubert and Garrett Buchfink are officially licensed to sell life insurance and FS products and are looking forward to the opportunities ahead.
The FS account executives will serve customers from Alberta through to Manitoba.
"Everything about FS has interested me right from day one," Buchfink said. "Being able to know the products and (provide) them to people who need them is the best thing in the world."
He said he's excited to meet people and assist them with their inquiries. It's a source of pride to help friends and neighbours with FS product expertise, he added.
"If they need any help, they can always come to me for advice," Buchfink said.
As for Joubert, she stressed the importance of being able to provide assistance.
"Everyone needs life insurance," she said. "I'm a strong believer in life insurance so (it's great to) have people see and recognize that need and help them out."
Joubert said building customer relationships regarding life insurance is key. As for Meredith, she started with Western selling personal insurance products and has had prior experience selling FS.
"I'm excited to be an in-house person offering (FS products) to my clients," she said.
"Because I've done the personal lines for so long, I have those relationships," she said. "Now that I'm able to provide a financial service, that's exciting."
Jeff Hrymak also has previous experience selling FS products and began as a commercial account executive with Western in December 2017.
Hrymak said he's happy to be a leader for people who need direction with FS products.
"It'll be nice to get back and provide people with the products I enjoy," he said.