Western Financial Group Awarded Canada's Top 100 Employer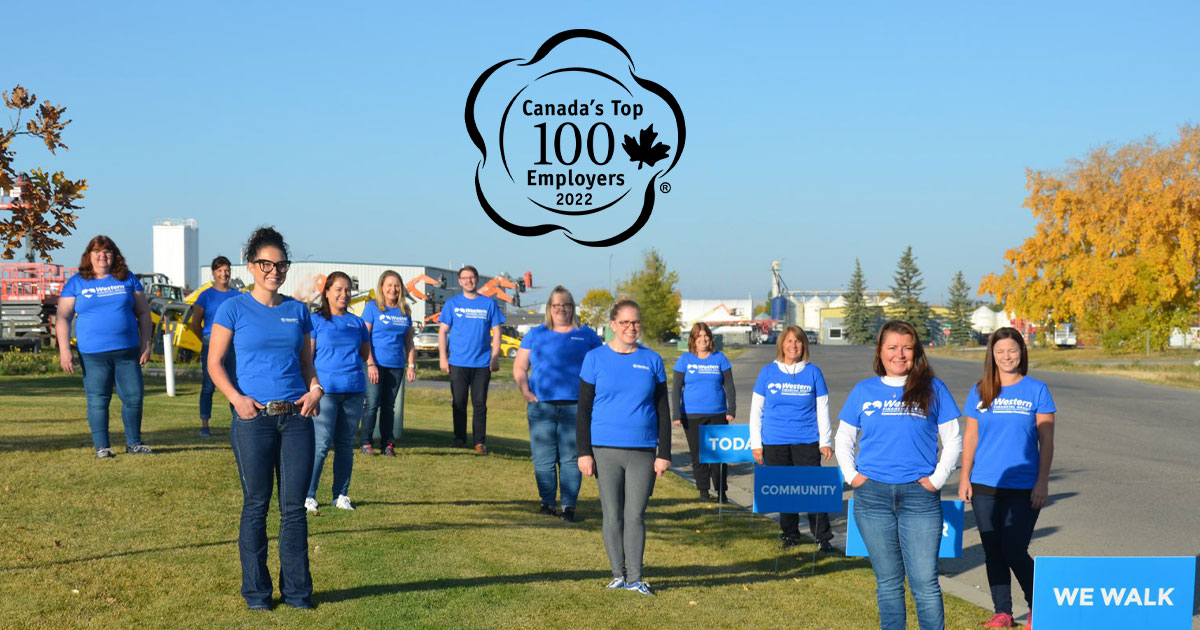 Western Financial Group is proud to be recognized as one of Canada's Top 100 Employers. This prestigious distinction speaks to our sincere effort to continue to grow a healthy and vibrant work culture.
Kenny Nicholls, President & CEO of Western Financial Group says, "it is an honour to be recognized among many deserving Canadian organizations. Listening to our people and providing clear, concise, and timely communications about our results and directions paves the way for all of Western's achievements."
Annually, winners are evaluated based on several criteria such as performance management, the physical workplace, work atmosphere, benefits, and vacation time. Other factors include employee communication, training, skills development, and a focus on community involvement.
At Western, we believe in giving back to our communities and one way we do this is through the Western Financial Group Communities Foundation. We have supported over 2,200 charities and projects and invested over four million dollars through this program, awarding infrastructure grants and bursaries to many deserving students.
We embrace diversity in its broadest sense – making it an integral part of the way we do business. This means providing opportunities for all team members to expand their interests, build their skill set, and advance in their careers. This also means providing policies and programs to help our employees to get things done at work, at home, and in the community. We're also working hard to ensure our workplace is inclusive and accessible to a workforce that is from backgrounds that vary by race, ethnicity, social background, religion, gender, age, disability, sexual orientation, veteran status, and national origin.
Additionally, we aim to have a deeper understanding of the needs of our employees and are committed to their well-being.
The success of each employee is rooted in our guiding principles – Truthfulness, Fairness, Value, and Loyalty. "Those principles define our workplace culture and the way we engage with our customers," says Lisa Osachoff, chief people & culture officer. "We pride ourselves on being there when our people, customers, and communities need us. It's through their contributions, feedback, and dedication to making Western who we are that has made this possible."
We are thankful to be named one of Canada's Top Employers. We celebrate this designation together with our teammates, customers, and communities.
Congratulations to all the top 2022 winners.