Western Financial Group Communities Foundation Supports The Robbie Dean Centre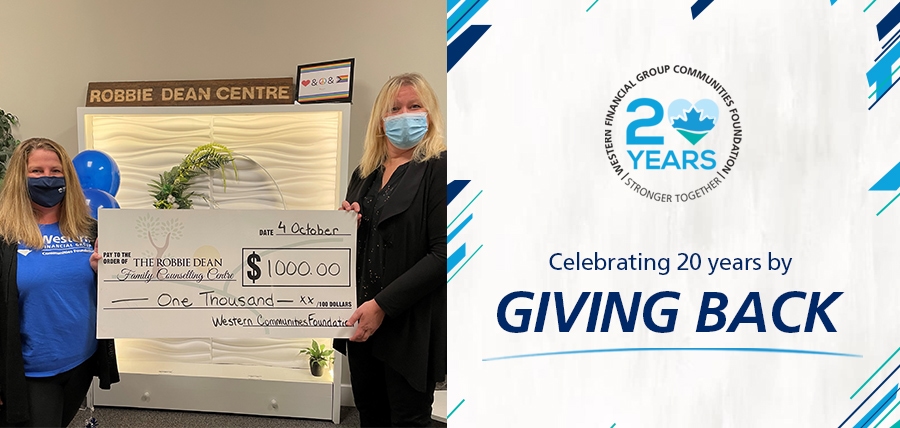 Western Financial Group Communities Foundation remains an avid supporter of local causes in the communities where our team members live and work. The Foundation is celebrating its 20th anniversary by donating $20,000.
The Foundation is donating $1,000 to the Robbie Dean Centre this week in support of its mission. The Robbie Dean Centre developed as a result of a mother's grief after losing her son because she didn't have the support when he was depressed. To ensure that other families in Renfrew County, Ontario, would not have to struggle so much to find help, she established this centre to support the community.
The Foundation was created for employees to express appreciation and demonstrate their support for communities. Laurette LaPlante, Director, of the Western Financial Group Communities Foundation, said: "During this pandemic, it has been proven that many people are struggling with their mental health. The Robbie Dean Family Counselling Centre is there to help with many areas of a person's wellbeing. It offers both family and individual care, which is a unique model. It is important to change the stigma of mental illness and support those that need it as much as we support the physical wellbeing our community members. We are so proud to be able to donate to this centre, which will allow all members to find a place that will help them regardless of what part of their body needs the help."
For more information on the 20 givebacks, follow Western Financial Group's Facebook or visit: https://westerngives.com/20-years-of-giving