Western Financial Group honours Remembrance Day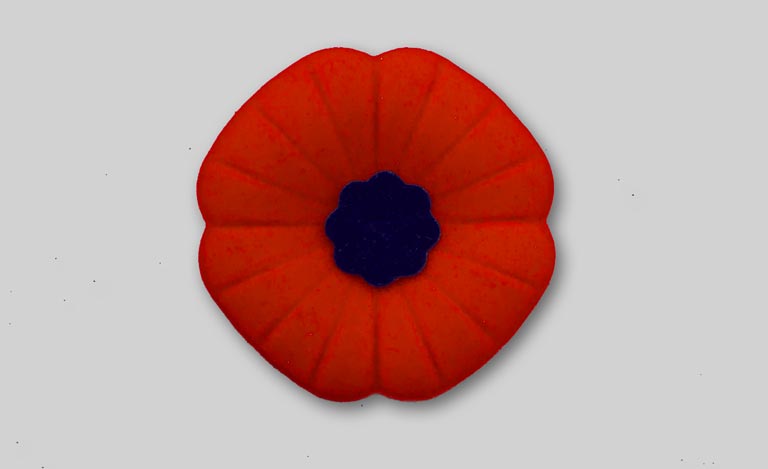 Lieutenant Colonel John McCrae left Canadians one of the most beautiful, yet haunting poems of the First World War. On Remembrance Day, we recite the words he wrote in May 1915 to remember those who served and paid the ultimate sacrifice for Canada in global conflicts, starting with both world wars.
At Western Financial Group, our insurance brokerage network is a loyal partner of the Royal Canadian Legion poppy campaign. One hundred years have passed since the guns were silenced on the "war to end all wars." As time slips by, we continue to honour the men and women who fought for freedom and those who serve today.
Western branches in BC, Alberta, Saskatchewan, Manitoba and Ontario are among our offices supporting veterans with poppies, donations and quiet reflection on Remembrance Day.
Alberta
Our Western Mayerthorpe and Barrhead branches support the Mayerthorpe Legion #126 and Barrhead Legion #75 respectively. In-branch donations support veterans of all conflicts in both communities.
"We have to honour those who fought for us," Laura Feldberg-Arnburg, branch manager, said.
In Mayerthorpe, Remembrance Day is a time to reflect upon constables Anthony Gordon, Leo Johnston, Brock Myrol and Peter Schiemann who lost their lives on duty in 2005.
The Fallen Four Memorial Park was created to commemorate these officers and pay tribute to all fallen peace officers and first responders in Canada.
The community's official service occurs at the cenotaph outside the legion.
Members from the Barrhead Legion #75 have, in the past, placed wreaths at the Field of Honour in the cemetery — leading up to the town's service at the Barrhead Composite High School.
Donations from the branch teams in Nanton, Vulcan and Taber — and money from poppy trays — assist veterans through the Nanton Legion #80, Vulcan Legion #21 and Taber Legion #20.
"There have been people who have made sacrifices for the things we have today," Tiffany Wyatt, branch manager, explained, noting her team knows the importance of recognizing local history.
Nanton residents will gather outside the Nanton Air Museum on Remembrance Day. As for Vulcan, a Western sponsored wreath will be placed at the service in the town's memorial park.
The Taber Civic Centre will host the service in that community.
Saskatchewan
Western's Wolseley, Glenavon and Estevan brokerages have poppies available for a donation. A wreath is traditionally placed at the services in these three communities.
"It's important to take time to remember the sacrifices the military men and women have given for our country," Laurie Kelly, branch manager, said. "We live in the safest country because of (them)."
The Estevan Comprehensive School will, once again, host the annual service.
British Columbia
The Remembrance Day service in Prince George, British Columbia will be at the city's cenotaph. Western's wreath, placed that day, will be joined by others from community organizations and groups—forming an emotional display of honour and recognition. Poppies are also available in the branch office.
We are proud to honour Canada's veterans. Wherever you and your family find yourselves this Remembrance Day, know that when you bow your head, it is a powerful statement of reflection.
We are the Dead. Short days ago/We lived, felt dawn, saw sunset glow…
Loved, and were loved, and now we lie/In Flanders Fields…