Western Financial Group offers great career growth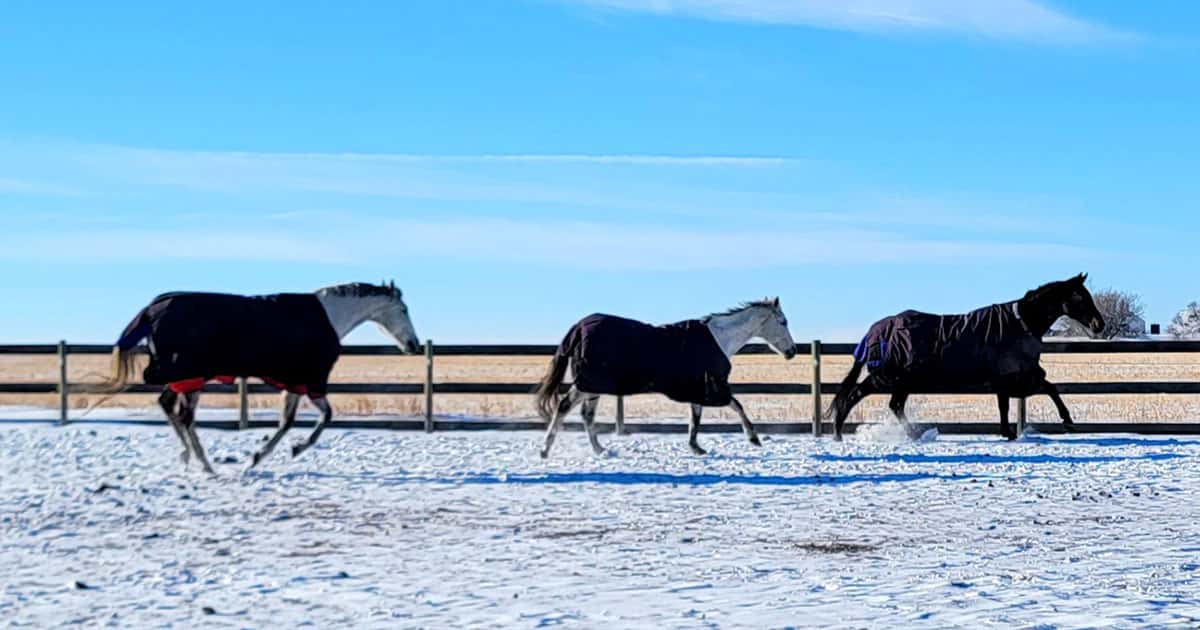 Celebrating her 1-year anniversary this January, meet Mellissa! She moved from Langley, BC to Alberta in January of 2021 when she began her new career in insurance as an Insurance Advisor, and recently was promoted to Team Lead of the Strathmore, Alberta, location.
A difference in temperatures to get used to for our insurance expert but also her horses. As Mellissa packed up her belongings and horses from the lower mainland of BC, with a very different winter, for the West, Mellissa mentioned a new positive, "we sure do enjoy the nice fluffy snow over the wet, heavy variety from back in Langley."
Mellissa noticed that the horses absolutely love rolling and playing in the snow and discovered that it's possible to layer and be comfortable, and warm even, in -35, versus the bone chilling and damp weather from the coast. Melissa mentioned how they've seen horses out in the fields in the deep freeze temperatures, in Alberta, and they're just fine: "ours are pampered princess ponies who resemble puff marshmallows with multiple layers of heavy weight horse blankets. Folks that drive by our place are amused and laugh, a lot! I feel it will take a while for us to get out of this blanketing mentality coming from the West coast!
For the 20 years prior, Mellissa was a full time national/world level horse trainer and coach. Mellissa still does this part time for a few of her long-time clients and said, "The photo of the horse pawing is my older horse Tommy who is retired and living his best life."