Western Financial Group supports Green Shirt Day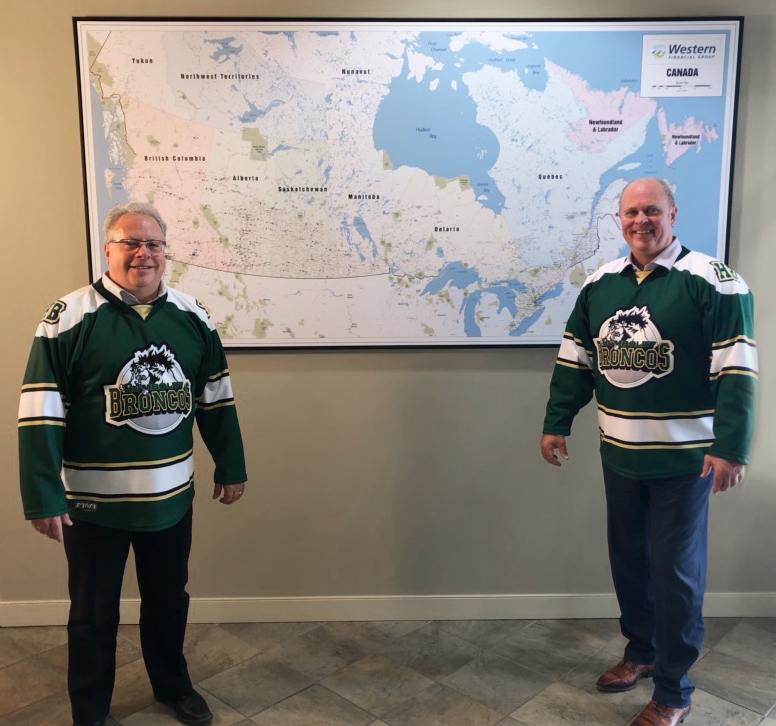 As pictured from left to right are Kenny Nicholls, president and CEO of Western Financial Group, and Rod Cunniam, Head of Digital.
As champions of Green Shirt Day and the Logan Effect, our team at Western Financial Group is united with all Canadians. As we remember and reflect upon the Humboldt Bus Tragedy, we wear our jerseys with pride on April 7, 2020 to share the importance of organ donation, as well as the lives it has and continues to save.
Since 2018, over 200,000 Canadians have heard, and acted upon, Logan Boulet's legacy and have signed their organ donor cards. On this day, and all days, our Western family cares.