Western Honours National Day for Truth and Reconciliation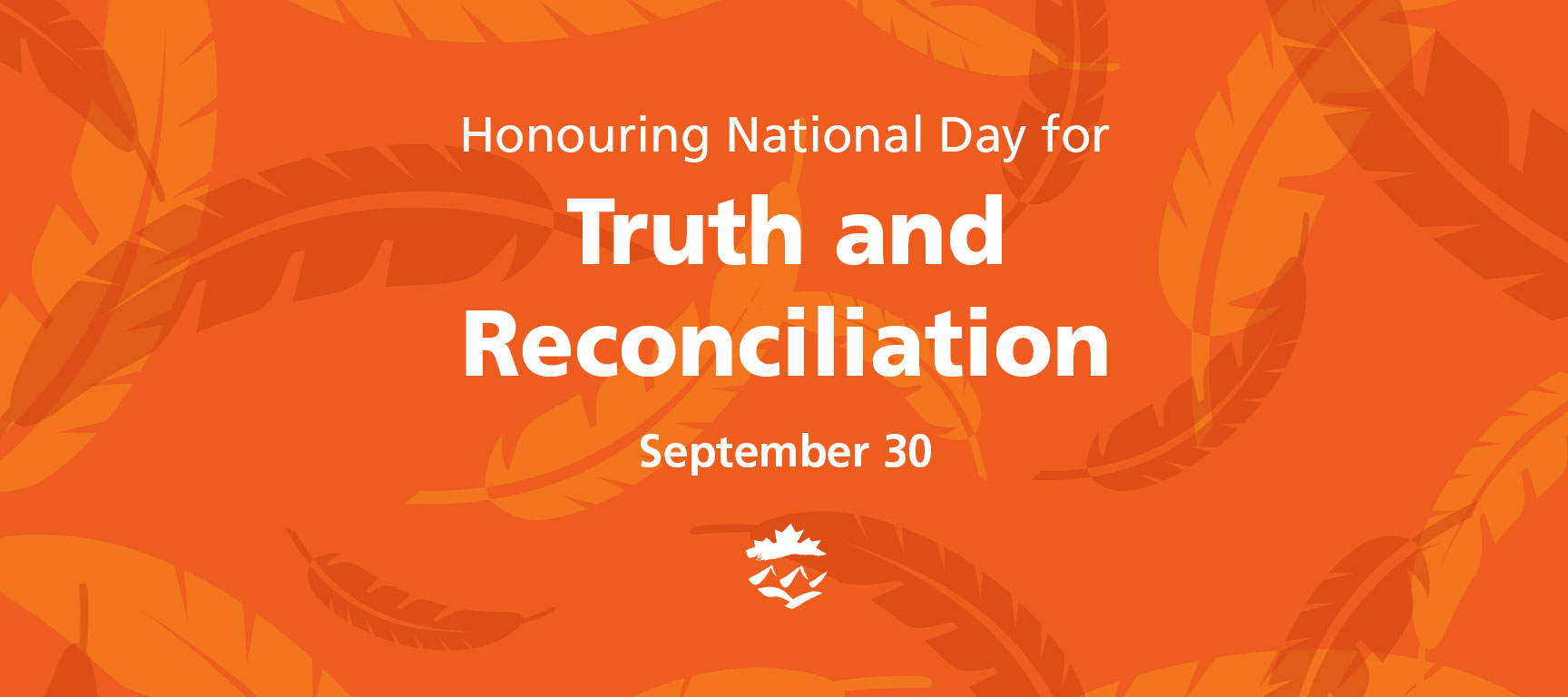 The first National Day for Truth and Reconciliation (NDTR) happens on September 30, previously called Orange Shirt Day. The purpose of this day is to emphasize the intergenerational suffering that Indigenous families and communities have experienced because of residential schools. As Western honours the survivors and their families, we also celebrate their strength and resilience.
At Western, we are committed to supporting our Indigenous team members and the Indigenous communities where we work across Canada. We are committed to making a positive difference in the communities where we work and to provide long-term benefits to communities through our grant programs and bursaries to Indigenous students.

Lisa Osachoff, Western Financial Group's Chief People and Culture Officer, believes that National Day for Truth and Reconciliation opens the door to a global conversation on all aspects of Residential Schools: "It is an opportunity to create meaningful discussion about the effects of these schools and the legacy they have left behind. A discussion all Canadians can tune into and create bridges with each other for reconciliation. A day for survivors to be reaffirmed that they matter, and so do those that have been affected. Every child matters, even if they are now adults. Our Western teams are committed to the truth and reconciliation we need to move forward."
The History of National Day for Truth and Reconciliation
The National Day for Truth and Reconciliation takes place on September 30 and is a new statutory holiday proclaimed by the Government of Canada in the summer of 2021. The summer of 2021 was a reminder of the tragic events that took place in residential schools, including deaths and unmarked graves.
The National Day for Truth and Reconciliation is an opportunity to "recognize and commemorate the legacy of residential schools" proposed by the Truth and Reconciliation Commission of Canada in 2015. Under Action 80, together with Aboriginal Peoples, the Commission called for a statutory holiday that would "honour survivors, their families, and communities, and ensure that public commemoration of the history and legacy of residential schools remains a vital component of the reconciliation process."
The Truth and Reconciliation Commission of Canada
The Truth and Reconciliation Commission of Canada (TRC) was started in 2008 because of the Indian Residential Schools Settlement Agreement (IRSSA). This agreement was meant to compensate residential school survivors and work towards an equitable and just future for Indigenous Peoples.
After many challenges, the University of Manitoba became the home of the National Centre for Truth and Reconciliation (NCTR) and stores around 7,000 statements and five million records.
The TRC's final report, released on December 15, 2015, Honouring the Truth, Reconciling for the Future, documents the experiences of approximately 150,000 residential school students, including physical and sexual abuse. The Commission found that 3,200 students died of tuberculosis, malnourishment, and diseases caused by poor living conditions, but this number may be 5-10 times higher. The TRC stated that the residential school system was a case of "cultural genocide," which it defined as the "destruction of those structures and practices that allow the group to continue as a group." Prime Minister Justin Trudeau has committed to all of the 94 recommendations set out in the 2015 report, including an inquiry into missing and murdered Indigenous women and girls.
Orange Shirt Day
September 30 is also Orange Shirt Day, a day of support for residential school survivors and their families. Wearing an orange shirt represents what was taken away by residential schools from Indigenous Peoples and commemorates Phyllis (Jack) Webstad's experiences. In 1973, when she was six years old, Phyllis Webstad went to the Mission for a school year. She was excited to wear the new orange shirt her grandmother had bought for her, but when she got to the Mission she was stripped, and her clothes were taken away. She says: "The color orange has always reminded me of that and how my feelings didn't matter, how no one cared and how I felt like I was worth nothing. All of us little children were crying, and no one cared."
Today, Phyllis Webstad is married, has a son and grandchildren, has earned diplomas in Accounting and Business Administration, and received the Thompson Rivers University 2017 Distinguished Alumni Award for the impact sharing her orange shirt story has had.
On Orange Shirt Day, you can wear an orange shirt, engage in conversations that advance truth and reconciliation, and reflect on residential schools.