Western Tees up to Support Okanagan College Foundation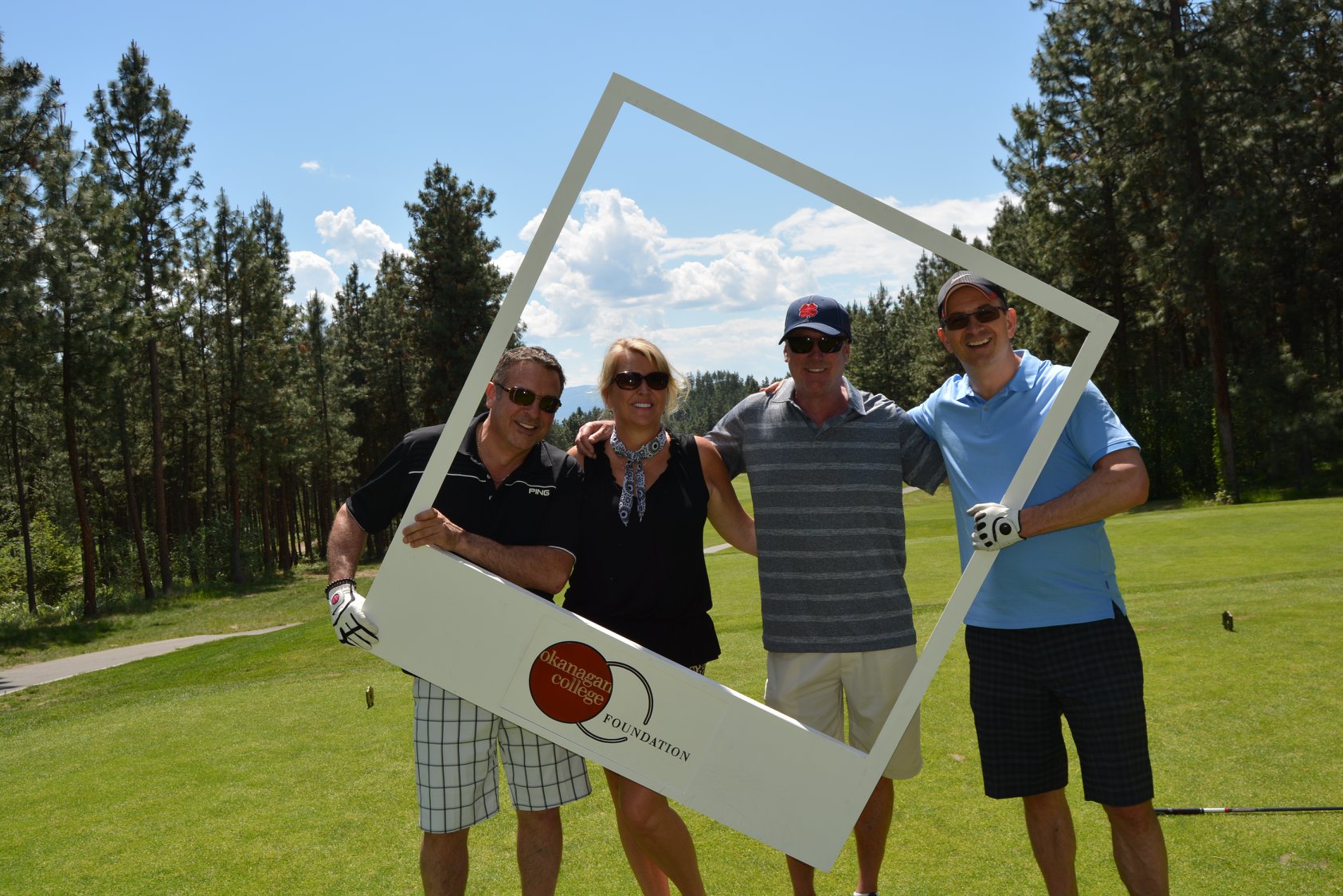 Western Financial Group continues to tee up financial donations for post-secondary students through a long-lasting charity golf tournament partnership with Kelowna-based Okanagan College Foundation.
The tournament at the Okanagan Golf club occurred this past May—in its 27th year—but Western has been the title sponsor since 2003, Dawn Douglas, foundation board secretary, explained.
Western, among additional partners, has played a significant role in financial aid for area students.
"Over the last 27 years, the total impact that's been made (from) all those people and friends who have joined us for golf, it's been a $4.5 million impact for Okanagan College and our students," she said.
Douglas, who is also the foundation executive assistant, noted the funds raised this past May ($65,000) were a result of the combined effort of all golfers, event attendees and sponsors.
"The mission statement of Okanagan College is that we transform lives and communities," she said. "(Raising $65,000 through) our golf tournament transforms a lot of lives; it helps a lot of students."
Greg McGill, Western's senior regional vice-president for Pacific, said funds raised through the tournament support scholarships and bursaries for students at the college.
"It's important that we, as Western, show we are committed to our community and that we support them through the golf tournament," he said, noting the college's excellent work in Kelowna.
One major award is Western's Jim Whillis Memorial Bursary. The award started in 2002 after Whillis, a namesake behind Kelowna's former Whillis-
Harding insurance Agencies Ltd., passed away.
"We give out anywhere from three to five $1,000 bursaries each year to business students," McGill said.
Providing bursaries helps students at the college bridge any financial challenges while they're in school.
"There's a ceremony each year and (Western) always sends a representative to pass out the bursaries to students," McGill said, adding any assistance might reduce the need for student loans.
Western's guiding principles of Truthfulness, Fairness, Value and Loyalty match well with the Okanagan College Foundation's values. McGill said it's positive to support area students and the community.
The tournament has offered the college further community connections, Douglas said.
"Knowing that I've done my part to help our students in partnership with Western Financial and Greg and his team, it's amazing," she said.