Western branches nominated as 'Best of the Best'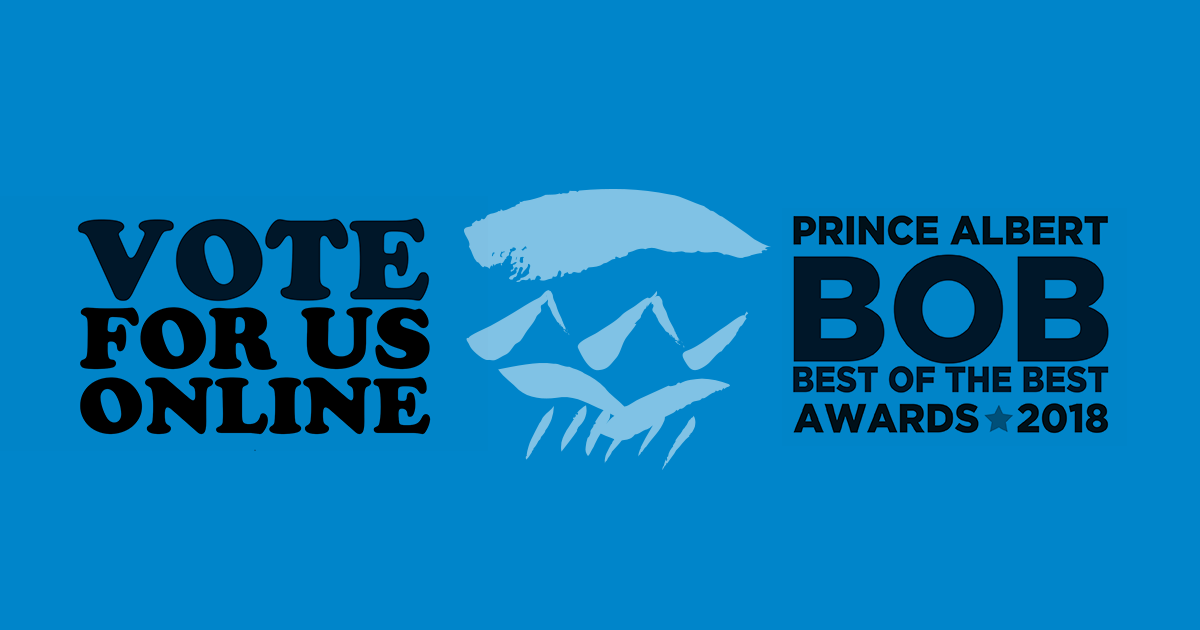 NORTH BATTLEFORD:
Humbled is the word Val Wasmuth, branch manager at Western Financial Group's office in North Battleford, used to describe their first nomination in the Battlefords Best of the Best (BOB) awards.
With the 2018 year marking their fifth anniversary with Western since their 2013 purchase, Wasmuth shared excitement for being named a nominee for Best Insurance Office.
"My team has been very dedicated the past few years with building our rapport in the community and giving the utmost customer care and value to our clients," she said.
Their ongoing community work and customer service plays a vital role.
Three years have passed since Wasmuth started her position and their volunteer efforts in the community continue to impress residents.
Dollars raised from the 2018 Support the Cause events were directed to the Battlefords Humane Society, and she said their 2017 fundraising went to the Battlefords Boys and Girls Club.
A different organization is selected each year, Wasmuth said.
"On a personal level, all of us are involved in different organizations," she said. "We really show and share Western Financial Group in all that we do in our every day."
Wasmuth is involved with the Battlefords Chamber of Commerce and the Battlefords 100 Women.
Staff members volunteer their time three days a month delivering Meals on Wheels food.
"Same with the Battleford Union Hospital radiothon," she said. "We go there representing Western and we're there for an afternoon answering phones to take pledges for the day."
The team of six also presents bursary awards at the high school—with funding from the Western Communities Foundation—and is eligible to put their name forward for an infrastructure grant.
"We've taken our core values and we've shown our customers what we're made of and what we can give them," Wasmuth said. "They see we're here; they see we're part of the community."
She explained the team strives to present customers "top notch care." Taking the time to listen to their needs has led to a great amount of client referrals, Wasmuth said.
Community members are encouraged to vote online at the BattlefordsNow website at http://www.battlefordsnow.com/bob-awards/2018.
Voting ends on July 8 and the winner will be announced July 30.
"We reached out to our Western family, so vote for us," Wasmuth said. "We're excited for this nomination."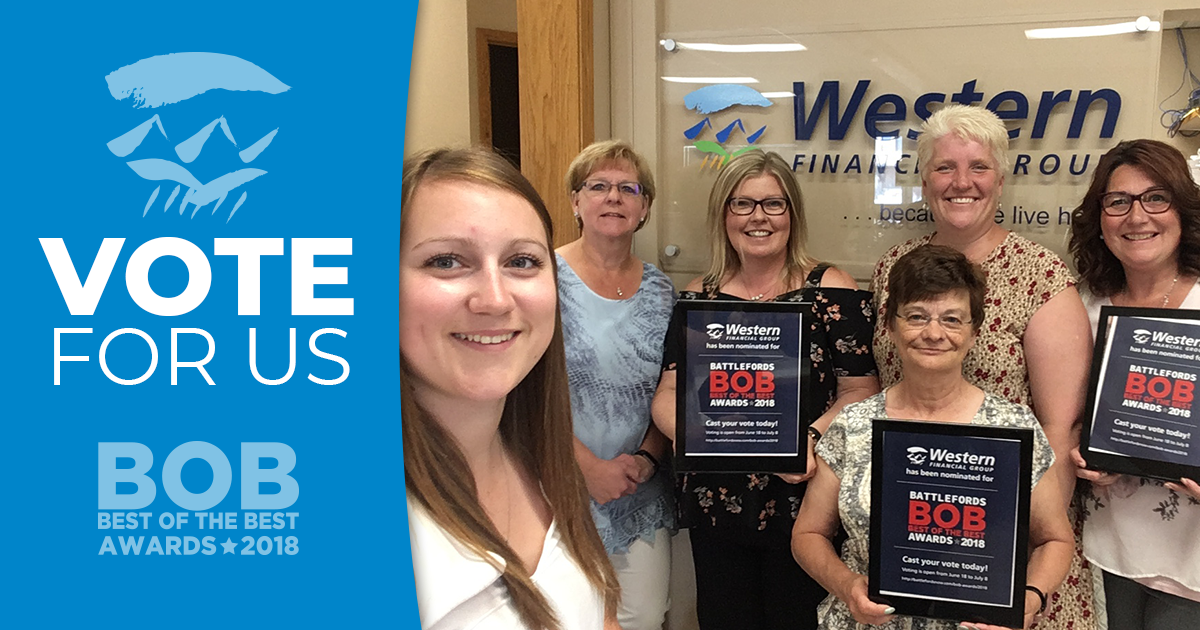 PRINCE ALBERT:
With the two Western Financial Group offices in Prince Albert, Sask. named as a nominee for the Best of the Best (BOB) awards, Jason Bucknell, team lead, thanked his community for the "vote of confidence."
Residents are invited to vote online at the paNOW website at http://panow.com/bob-awards/2018.
July 1 is the cut-off date for voting. Western's nomination is for Best Insurance Office.
"If we were to win, it's just going to raise our profile within the community that we're not just a government insurer for autos," Bucknell said. "We are a broker; we can help you out."
"We've got the tools and the products to cover your needs."
Staff at the branches are anticipating their upcoming Support the Cause BBQ on July 20, and Paint Night dates—events to raise money for the Western Communities Foundation.
The BOB award nomination is the very first for Western's Prince Albert locations.
"Tell your friends and family about us," he said, noting there is a new vision and exciting opportunities ahead for the branches. "If you're happy with the service, let them know that we can help them."
One opportunity ahead for Western customers is the availability of Optiom Prime vehicle replacement coverage, to which Bucknell shared his team's feelings of excitement.
Buyers are eligible for up to seven years of coverage on new vehicles, and up to five years on used.
A celebration recognizing the winning BOB nominees will be hosted in Prince Albert in September.