Western donates to High River legacy pathway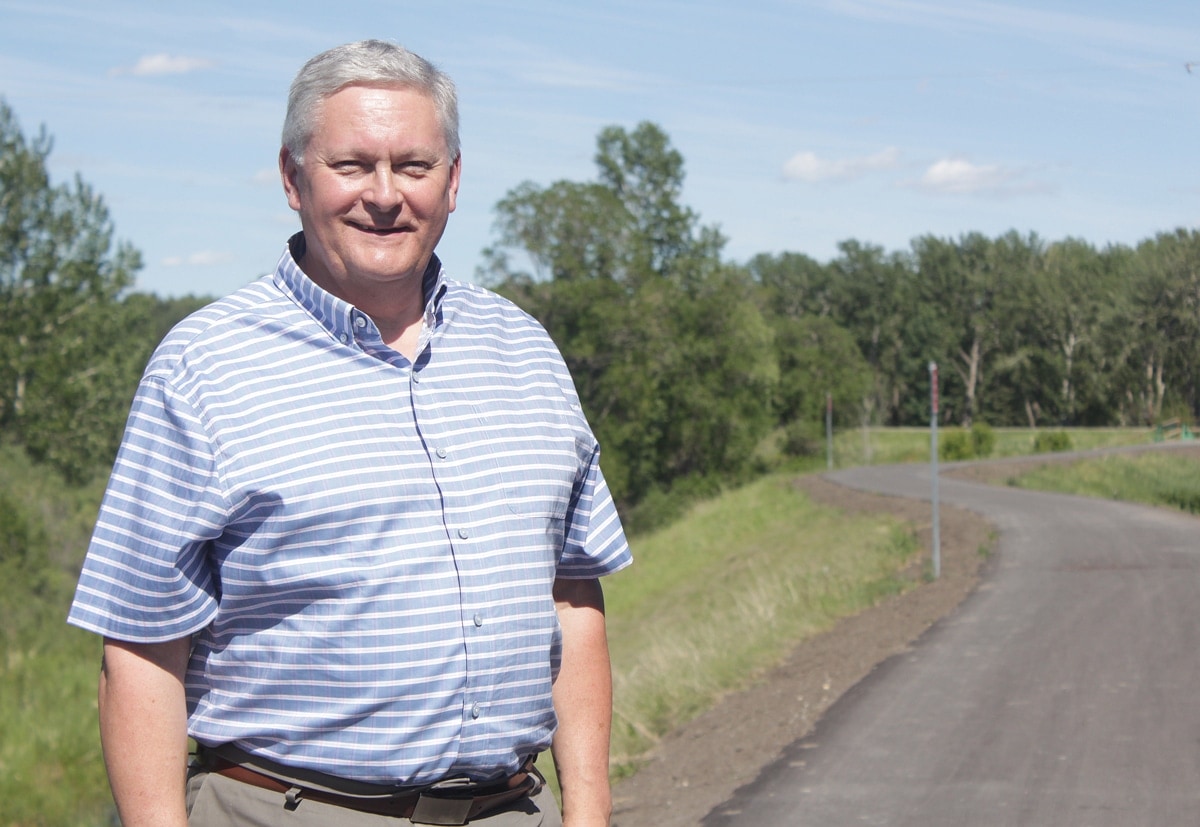 Western Financial Group further secured its place in High River history by donating to the Canada 150 Legacy project that saw substantial funds raised to finish paving the Happy Trails berm pathway.
Duncan Scott, Director of Facilities with Western, was one of three Canada 150 ambassadors recommended by the Town of High River and approved by the Government of Canada.
Western presented $10,000 to the important cause in November 2017.
With summer upon us, and the trail now finished, Scott said that many residents and recreation enthusiasts are now experiencing the completed trail loop.
"The Happy Trails network is important because it is one of the town's recreation facilities that everybody, regardless of any criteria, can participate on," he said.
Scott noted Western's continued commitment to the communities served and said it made sense for the company to "step up in a significant way" as a corporate sponsor to enhance a local, and beloved, jewel.
Western's heritage in High River extends back to 1905 when Hunt and Watt agencies was formed. The company, in all its forms, has not only enjoyed a long history in High River, but also business support.
"Western has been and continues to be … a strong supporter of local communities," he said, noting that stepping up for residents is "just the right thing to do."
The trail project offers Western employees and the municipality a lasting legacy.
"One of the things I think is really cool is if my kids can walk Happy Trails with their children, and point to it and say, 'I was here and we helped do this,'" Scott said.
Western's ability to assist in project fundraising supports an initiative that connects residents to nature, including the Highwood River, wildlife access and George Lane Memorial Park.
"Happy Trails is the primary connector for a lot of people for those other local gems," he said.
Despite being part of the committee that suggested the concept, Scott stressed the important role the town played in making it happen, and for the employees who provided crucial help with the work.
"I feel quite happy that we managed to accomplish what we did," he said. "A great deal of thanks goes out to all the citizens who donated their $150 to buy their metre of pathway."
Western employees donated personal time and money to the project, but all project donors will be recognized on the commemorative signage soon to come.