Western promotes bicycle safety with Fairview RCMP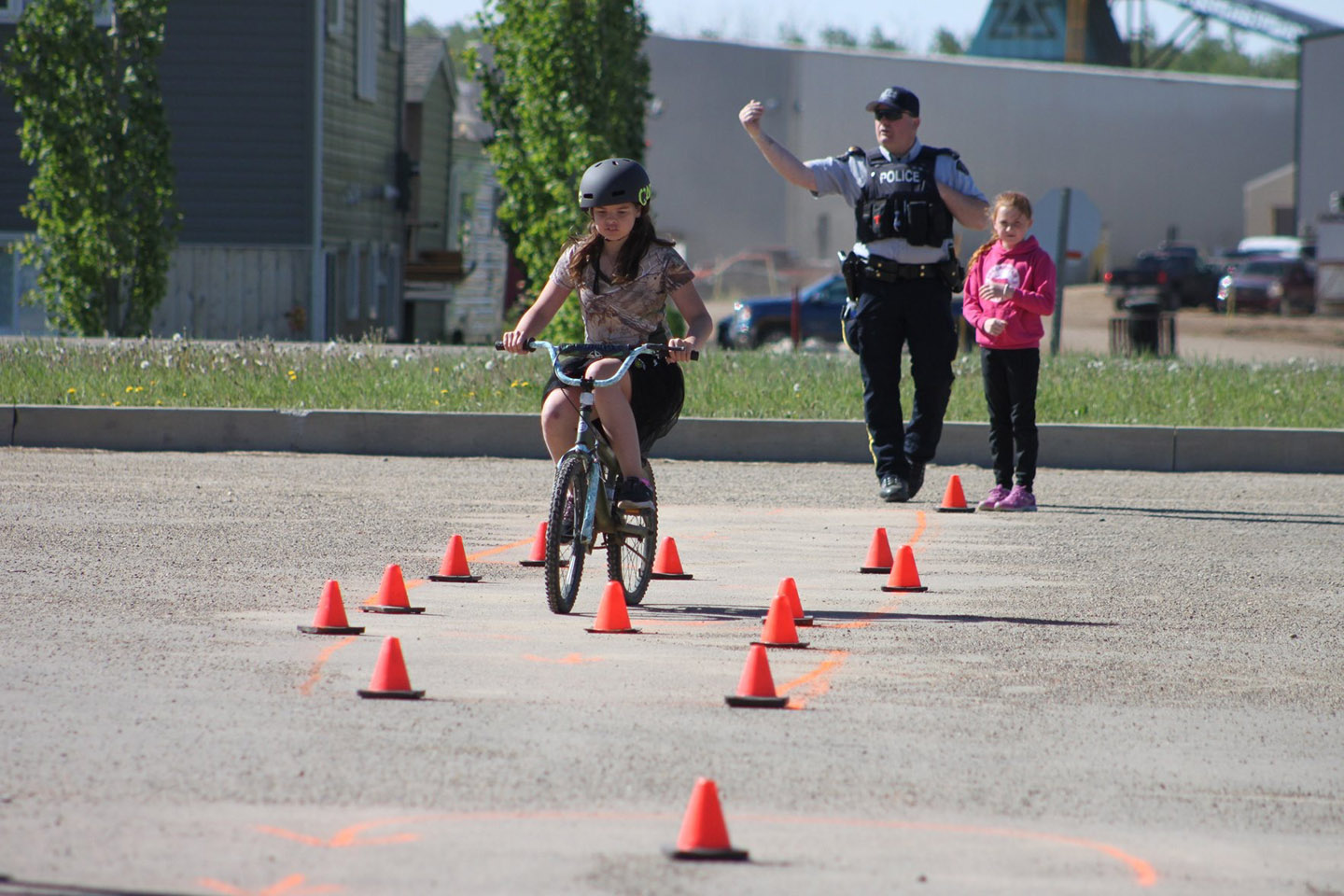 Sergeant Greg Beach assists a young rider during a bicycle safety rodeo
Cheers and an incredible burst of positivity bounced through the schoolyards in Fairview, Alberta as Western's brokerage team partnered with the RCMP to host four bicycle safety rodeos.
Students aged five through 12 participated at E. Oliver School, Hines Creek Composite School and MennoSimons Community School with one more event on June 17.
"It's indescribable," Lindsay Bjornson, Western's branch manager, said. "When you do events like these, it makes you feel part of a bigger purpose. You're giving back to your community."
Our Fairview brokers enjoyed supporting the events alongside RCMP and high school-age students.
"The RCMP were so involved in cheering the kids on in a positive way," she said.
Sergeant Greg Beach, detachment commander with the Fairview RCMP, said the bike rodeos offered key education opportunities. He noted that his officers enjoyed interacting positively with the youth.
Western's partnership with the RCMP is vital — it's anticipated the events will be hosted annually.
"Having community partners who are willing to support initiatives such as the bike rodeos allows these events to take place," he said, noting the beginning of strong, long-lasting connections.
Bjornson said the RCMP officers were excellent helping the kids learn how to maneuver their bicycles in tricky situations. Bicycle and road safety shouldn't be taken for granted, she said.
All participants learn the same skills, including entering and knowing who has priority in a four-way stop, remaining in control of your bicycle and reacting in time if an obstacle suddenly appears among others.
Whereas the youngest kids may not necessarily be ready for the road, their ability to learn these concepts might make it easier for them to ride when they grow older.
Along with sponsoring a number of helmets, Western supports the Good Deeds Slushie Program in which RCMP officers hand out tickets for free cold drinks when they see kids riding within the rules.