Western's People & Culture team honoured as award finalist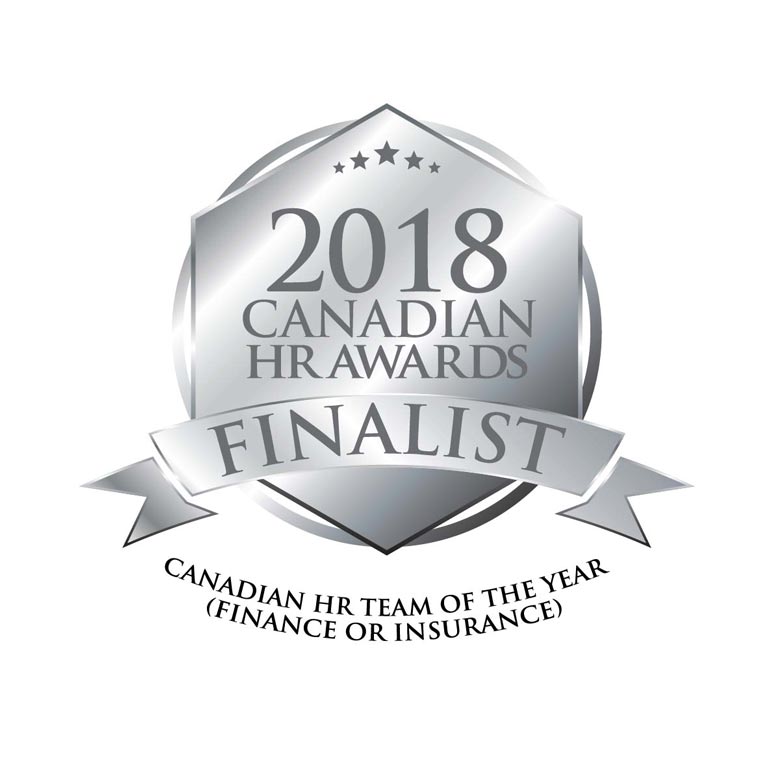 Western Financial Group's People & Culture team was named a 2018 Canadian HR Awards (CHRA) finalist. This recognition is both humbling and rewarding for staff across the organization. Western was named one of five nominees for the Canadian HR Team of the Year (Insurance or Finance).
"It is an honour for this team to be included as a finalist among our industry counterparts," Lisa Osachoff, Senior Vice President, People & Culture, said.
"It shows that our Human Resources team, as part of our People & Culture department, strongly support the hearts and minds of all our employees across our organization. For me, I'm proud that our HR team works hard to support the mission, vision, and guiding principles of Western."
The ceremony, which occurs at the Liberty Grand Toronto Sept. 20, honours the nation's best teams in the business, based on their people-centric leadership, service, performance, innovation and principles. Jessica Duce, project director of CHRA, said the finalists are the best of the best.
"They demonstrate the resilience, innovation and sheer management smarts it takes to build a thriving people-centred business today," she said. "Success stories like theirs are the lifeblood of HR in Canada."
Over 600 top professionals from Canada's human resources teams will join in the celebrations and a panel of industry experts will choose the winners in the 25 categories. Judges will focus their attention on select areas, these being the ability to manage industry change, being able to attract and retain talent, engagement and risk and compliance management.
At Western, we congratulate our People & Culture team for being honoured as a top five nominee.