Western's heartwarming volunteer shift at Calgary Food Bank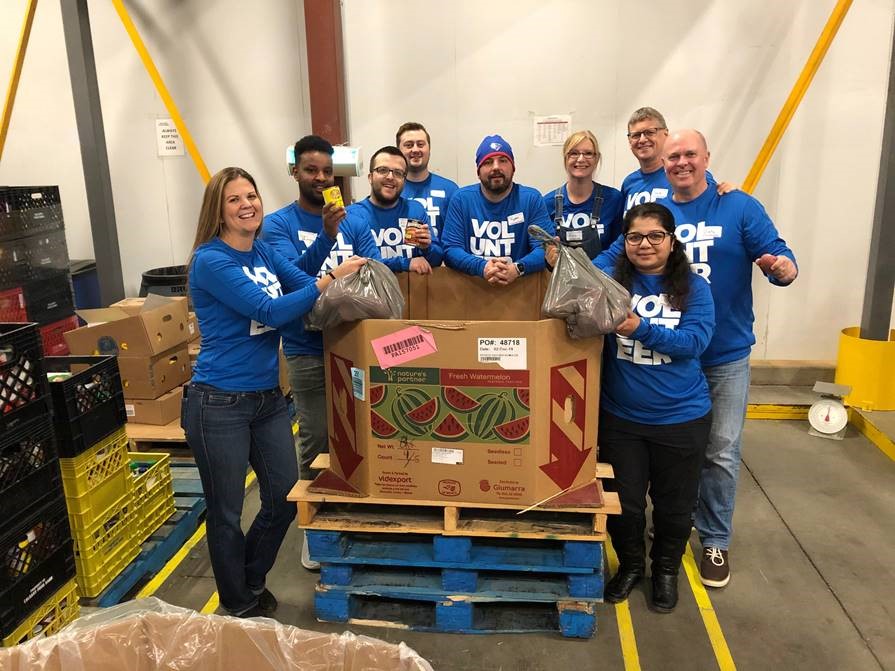 The Western Financial Group team volunteers at the Calgary Food Bank
There's no doubt about it — the holiday season is upon us. As Western Financial Group, we're thankful for the Calgary Food Bank and their exhaustive efforts spent taking on hunger. Our peoples' hearts are full after our head office team volunteered during this, one of the busiest times for food security.
Our give back mission? Helping Albertans in need keep food on their tables.
The numbers say everything. Between September 2018 and August 2019, the food bank presented 98,080 hampers and positively affected 192,381 lives — don't forget the 151,080 volunteer hours.
In knowing how critical a role volunteers play, we became an even closer team, rolling up our sleeves to bag fresh farm potatoes and shelve non-perishable goods.
Next, someone had to do the hard job — getting delicious bread and pastry items ready for the clients.
It's one thing to know you're giving back to neighbours, community members and possibly, friends, who require a hand up. At the Calgary Food Bank, every volunteer comprises this powerful support network.
We're sending our sincere appreciation to all the food bank staff and volunteer who builds up our Alberta. From all of us at Western Financial Group, we wish a safe and healthy holiday to you and yours.