The value of Western's unique approach to employee benefits programs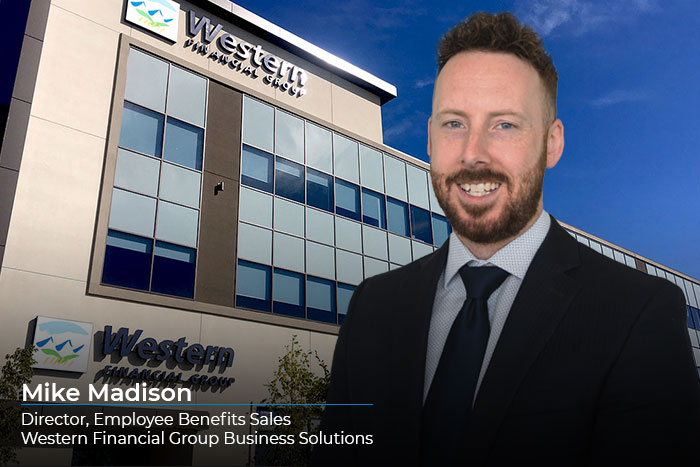 Mike Madison is Director of Employee Benefits Sales with Western Financial Group Business Solutions in Winnipeg, Manitoba. He discusses Western's unique approach to employee benefit programs for small to medium-sized businesses.
Q: How does Western differentiate itself from other providers of employee benefit programs for small to medium-sized businesses and mini-chains?
A: You are likely overpaying for your employee benefits program. My team of experts at Western Financial Group can help with that. Western Financial Group is a diversified insurance provider with a focus on providing rate stability to its clients for over 40 years.
With so many responsibilities associated with running a business, the fluctuating costs of an employee benefits program can often be a distraction. Western Financial Group's approach to employee benefits provides protection against those fluctuations by grouping clients together, creating a larger spread of risk and ultimately saving money. With a pooled approach to health and dental plans, your rates will no longer be affected by one employee's claims.
Q: What is included in an employee benefits program?
A: Western has many different coverages under the banner of extended health care. While the main components of an employee benefits program are prescription drug coverage and dental care, extended health care includes professional services, hospital, ambulance, vision, and travel coverage.
Q: What kind of support will Western give me as a small business owner?
A: Western is uniquely positioned within the benefits industry and has been helping Canadian businesses for over four decades. Designed in-house by our experts, our TotalGuard program insures more than 1,700 organizations with life, disability, health, and dental coverage.
Our team looks at total claims and premiums of our entire block of business and renews you alongside 1,700 clients, giving you long-term rate stability. That's something you can't achieve on your own as a small business with fewer employees. We can offer you a tailored employee benefits plan.
Our team of expert insurance advisors provide product-related support, including online administration, analytics, and ongoing service support.
If you run a business with at least three employees, call us and speak to one of our licensed insurance advisors.
At Western Financial Group, we've been insuring businesses the right way for 40 years. Call us today to learn more.