What Factors Impact Home Insurance Premiums?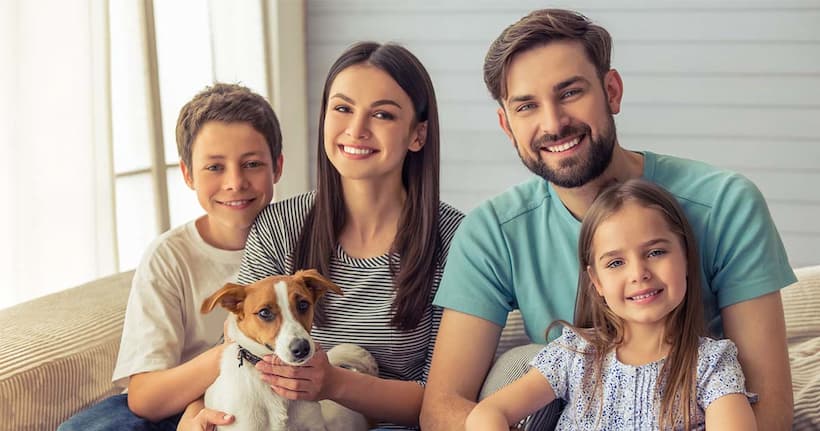 When insurance companies set your premiums, they consider all the factors that determine whether you're likely to make a claim.
The elements that affect your home insurance quote include where you live, and past claims in the area. It's important to know what might raise or lower your home insurance in your area, so you can take steps to get the most reasonable home insurance quote.
Western provides the knowledge and expertise needed to guide you through this important but sometimes daunting process. Keep reading to learn more about how home insurance is calculated and how you can save on your premiums.
How much does home insurance cost?
The answer to this depends on your individual circumstances. For example, you may pay more or less based on how you heat your home and how long you go without filing a claim. For the best quote, talk to an experienced home insurance broker near you. With their knowledge of the area, local insurance brokers can also help you determine ways to keep your costs down without sacrificing the coverage you need.
What factors are considered while calculating home insurance premiums?
Among a host of different factors used by different providers, the following are the key ones that will impact how much you pay for your home insurance coverage:
Where you live: The type and frequency of claims processed for your area will impact your home insurance premium. For example, if you live in a floodplain, you might pay more for home insurance than in other areas that do not experience the same degree of flooding.
When your home was built: In an older home, there is an increased risk of faulty wiring, leaky roofs, and old pipes that may generate insurance claims. As a result, it generally costs less to insure a new home than it does an older one.
Condition of the wiring: If you have a dated electrical system, there's potentially a greater risk of fire. For this reason, you may pay more for your home insurance. On the other hand, if you have made recent upgrades to your electrical system, this may lower your insurance rate because the carrier does not see your home as a high-risk structure.
Your basement: Finished basements contain more furniture and valuable items than unfinished ones. Therefore, it may cost more to insure a home with a finished basement. However, you won't want to skimp on items that you invested in to improve the value and comfort of your home. If you have a home office, media room or gym in the basement, ask your insurance broker how that will impact your home insurance premiums.
Fire hydrant location in your neighbourhood: Are you close to a fire station, and do you have fire hydrants close to your home? This can affect how long it takes to put out fire if it breaks out on your property. If you don't have hydrants close to your home, it can sometimes cost you more to insure it.
Why could home insurance premiums rise when it's time for renewal?
If you have made changes that increase the value of your home, it could mean higher home insurance premiums. If you have added another bathroom, built a sunroom, or changed your kitchen cabinets (for example), let your insurance broker know. Even if it impacts your monthly premium, you want to make sure that your home is covered for the full value of its contents.
Here are some other factors that can affect how much you pay for home insurance in Newmarket:
Recent home insurance claim: If your home insurance premium increases after a claim, it could be due to a number of factors. It's possible that your insurance company may have offered a discount because you didn't have any recent claims. Following a claim, you may lose this discount. If you have filed more than one claim recently, you may pay an additional fee to cover the cost of processing these claims.
Extreme weather events: Windstorms, wildfires, and other extreme weather events are happening more often in Canada. As a result, insurance rates in general and yours in particular may increase significantly when you renew your insurance.
Crime rate: If instances of crime are on the rise in your neighborhood, you may face higher insurance premiums. Insurance companies use data analytics to determine what you'll pay for your insurance premium. More frequently reported burglaries are likely to affect your rates.
Inflation, emergency cleanup, and other events occurring in your area, also impact your home insurance premium calculation.
Is it possible to lower the cost of home insurance?
Yes! While you can't control all the factors baked into your home insurance premium costs, there are some things that you can change. Opting for a higher deductible isn't always a good idea. So, it's good to know what other options you have.
Making home improvements like switching to more efficient heating systems can save you money on your monthly utility bill and may also positively impact your home insurance premiums. If you have an older plumbing system, replacing or upgrading it can help you keep your insurance premiums in check. Additionally, installing home security systems is a great way to make your home safer and can potentially lower your premiums.
Western has car insurance experts across Canada. Fill out our form in one minute. One of our insurance brokers will contact you shortly. Our experts are also available now in branch or on the phone to help you navigate the home insurance journey that will give you the right policy for your situation.