What Insurance Do Physiotherapists Need?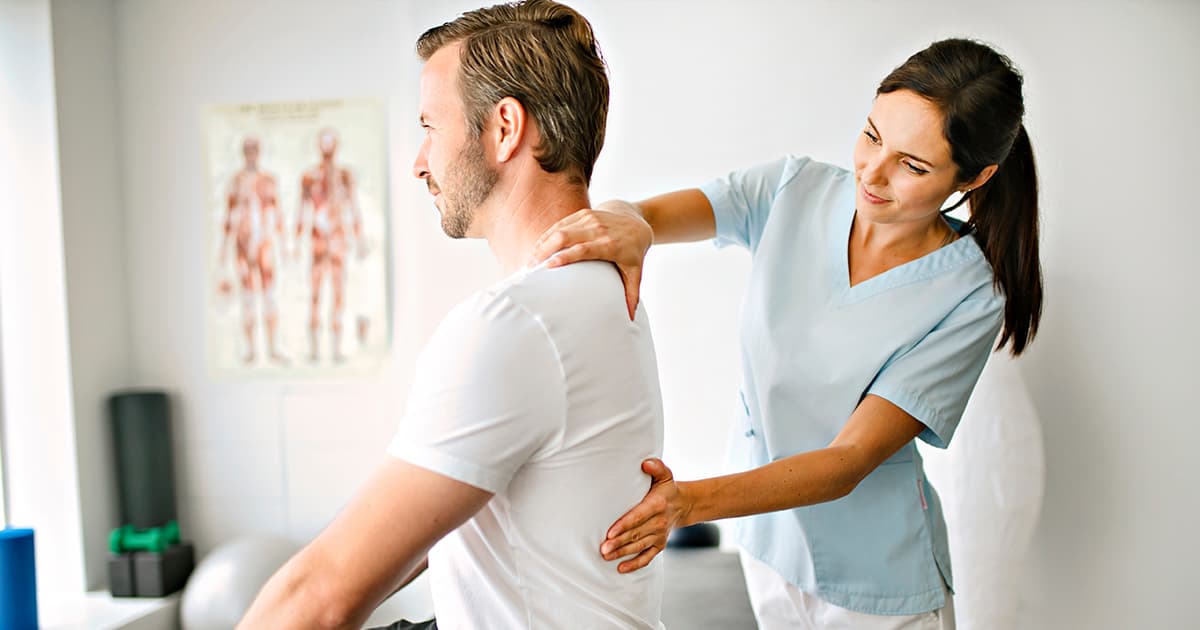 As a physiotherapist, you help people who have injuries, illnesses, or disabilities with movement and exercise. A mishap, a misdiagnosis, or an accident, however, can happen. You need an insurance package for physiotherapists to protect you and your clinic.
A liability insurance package for physiotherapists can help lessen the risks in your profession.
Professional liability insurance is mandatory for physiotherapists in Canada and regulatory bodies set professional liability insurance limits in each province.
What does professional liability insurance cover?
You might also hear it called medical malpractice insurance or physiotherapist liability coverage.
Professional liability insurance helps cover the legal costs, medical fees, and other related fees from claims of negligence that result in causing third-party bodily injury when you are alleged to have failed to meet a standard of care for your physiotherapy patient.
What negligence claims can a physiotherapist face?
Failure to attend to a patient
Failure in diagnosis
Substandard treatment
Failure in a referral or consultation
Failure to protect or warn a third party
Failure to inform and failure to communicate
Errors, mistakes, and oversights
Accusations of assault or sexual offences
The amount of professional liability insurance you will need as a physiotherapist could be $2 million or as much as $5 million, depending on what your provincial regulatory body requires.
What other types of insurance do I need in my physiotherapist insurance package?
Commercial general liability (CGL) insurance
Without commercial general liability insurance (CGL), you would be responsible for paying any liability costs out of your own pocket if a client were to get injured or her property damaged at your physiotherapy clinic. CGL insurance is also known as "slip-and-fall" insurance.
This type of coverage can also help protect you against allegations of false advertising, libel, or slander.
It's recommended that you have at least $1 to $2 million in commercial general liability coverage.
Cyber liability insurance
If your physiotherapy clinic's client information or your personal client's information as a physiotherapist are stored online along with client credit card information and your computer system is hacked, cybercriminals can sell this information on the dark web.
Without cyber insurance, you will be responsible for paying for the cost of restoring your system. You may also be liable for damages to third parties whose information has been stolen and you may have to pay for notification expenses to inform your clients affected by a breach.
Commercial property insurance
If you have your own physiotherapy clinic, commercial property insurance helps with the cost of repairing or replacing your commercial property in the event of an accident or natural disaster.
Typically, commercial property insurance covers theft, vandalism, and fire.
You can also add earthquake insurance, sewer backup or flood coverage extensions to protect your business.
Business interruption insurance
If you own a physiotherapy clinic, business interruption insurance can mean the difference between closing and not reopening after an insured loss that's severe enough to prevent it from being open.
This type of policy usually covers vandalism, fire, wind, flooding, and other risks. Your policy will help compensate you for lost income and expenses that you will need to continue paying even while your physiotherapy clinic is unable to be open.
A physiotherapist insurance package can help protect you from these 2 common claims:
You're treating a patient who needs to relearn how to walk. The patient tells you she is too tired to do the walking exercises and falls and hits her head while trying to do these exercises. She sues you for professional negligence and wins. Your professional liability insurance could help cover her medical medical expenses, court settlement and your legal fees.
It's snowy and icy outside and the sidewalk into your physiotherapy clinic hasn't been cleared. A patient slips, falls and breaks his risk. He sues you and wins. Your commercial general liability insurance coverage can help cover the legal expenses and medical fees.
How much does insurance for a physiotherapist cost?
It depends on:
Any past claims
What services you offer
Your location and the location of your clinic
The amount of training and experience you have
Western Financial Group offers a complete set of insurance products and solutions through our licensed sales brokers who are located across Canada. Car, home, many types of recreational vehicles and commercial/business insurance.